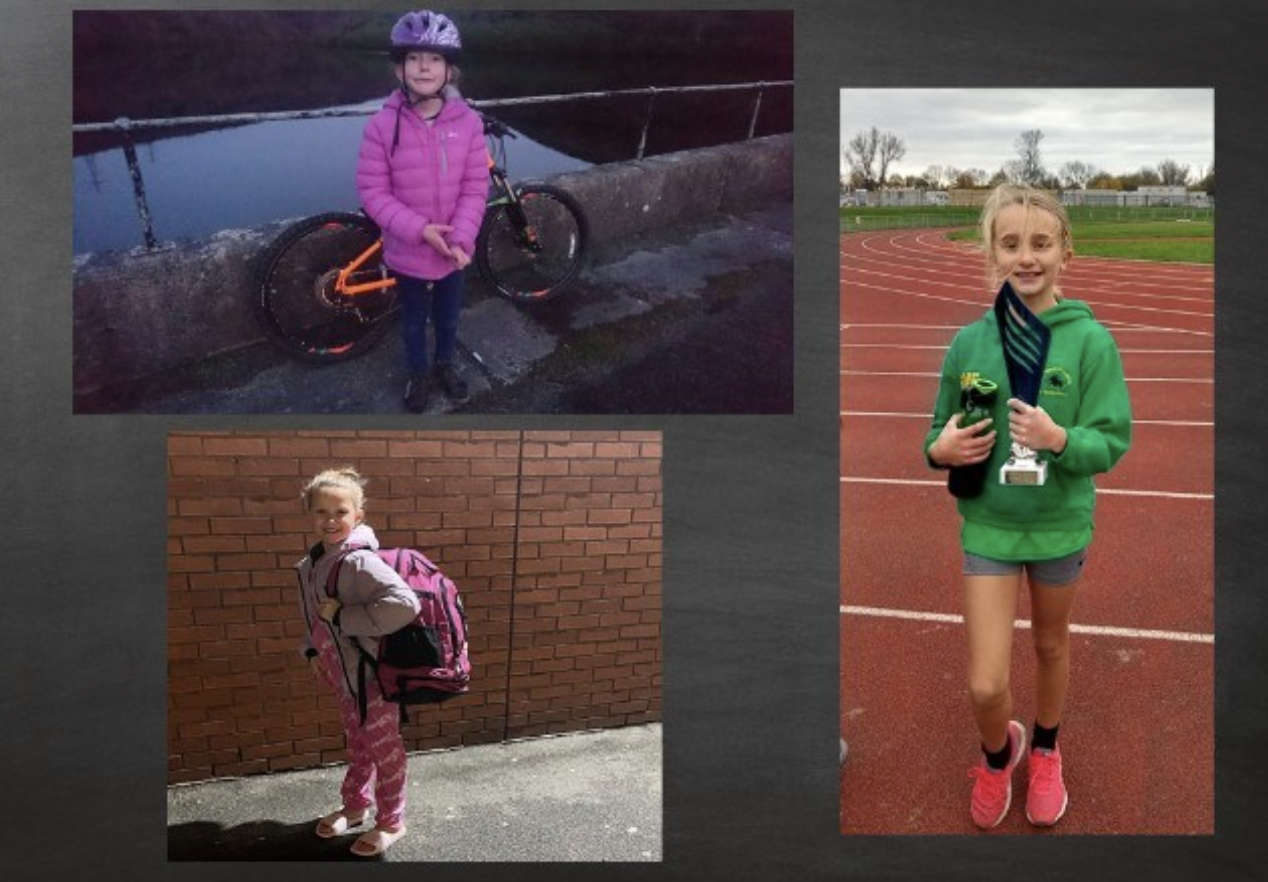 Three selfless youngsters are set to tackle a tag team triathlon in a bid to raise funds towards a holiday camp for their school friends.
Georgia Fielding, Miah Hopwood and Sky Haworth, year five pupils at Inspire Academy in Ashton, have decided to take on the challenge and will attempt to raise £600 - half the cost of the camp - to ease the burden on their fellow pupils' parents.
As a tag team event, each child will tackle one discipline each. Georgia, who represents East Cheshire Harriers, will stride out and complete the 5km run, whilst Miah and Sky will take on the 0.5km swim (20 lengths) and 10km cycle respectively.
The running and cycling element of the challenge will take place on a flat surface that leads to Park Bridge, whilst Miah will take the plunge in Ashton Swimming Pool.
Georgia's mum, Jemma Fielding, said all three girls are excited to take on the challenge, which is scheduled to take place on Tuesday 19 April, as it will enable them to create memories together before their final year in primary school.
The on-site camp, which is scheduled to start on the morning of 8 September, is said to provide an unforgettable experience for the pupils, with team building qualities, independence, resilience and communication skills all developed during the camp.
Speaking to Reporter Sport, Jemma said: "During lockdown, Georgia completed a marathon over a month and raised £500. So, I thought, what could we do next to raise money. I think for someone her age, a 10km run in one go would be a bit too much, so we've opted to do a 5km run.
"Initially, we were planning to raise money for sports equipment at the school; however after contacting Inspire they told me that they were fundraising for this specific event, so it made more sense to tie it in with that."
Georgia, who is said to love sprinting, is no stranger to losing distance running, having represented Each Cheshire Harriers in cross country events. Meanwhile, Miah is part of the swim team at Ashton Swimming Pool, and Sky recently showed her pedal power after cycling to Manchester Airport.
The girls have been supported in their aim by Olympic gold medalist, Georgia Taylor-Brown MBE.
Georgia hit the headlines last summer after returning from the Tokyo Olympics with a gold medal in the triathlon mixed relay, and a silver medal in the women's triathlon.
A Justgiving page has so far raised £375 towards the £600 target. If you would like to donate to the cause, head to the following link: https://www.justgiving.com/crowdfunding/inspire-triathlon?utm_id=66&utm_term=EEKmgBWEE