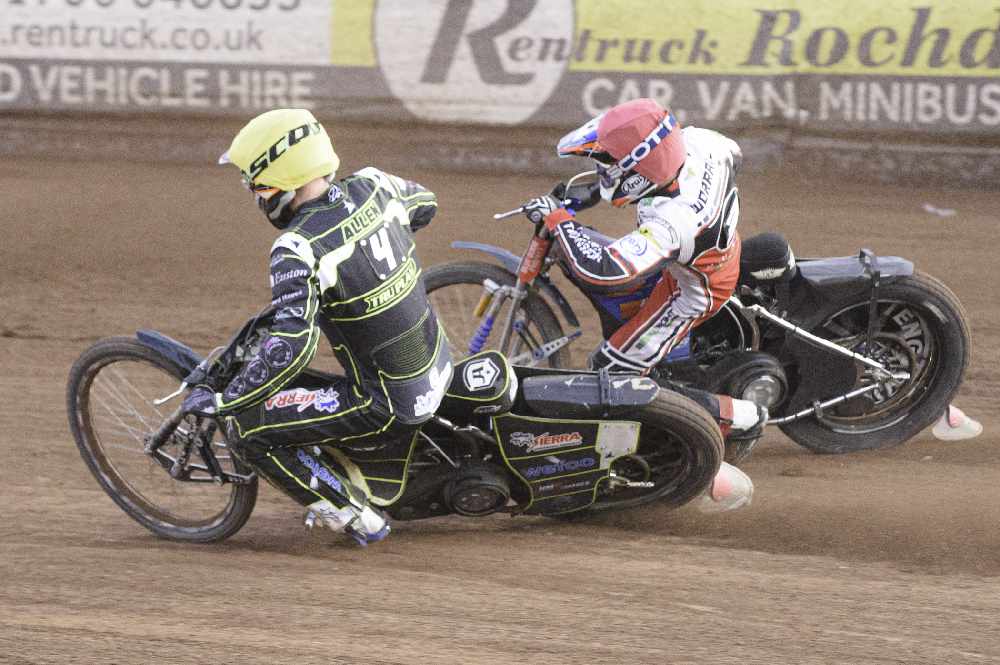 Belle Vue's Charles Wright hit top form as the Aces strengthened their lead at the top of the Premiership table with a 55-35 thumping of Ipswich at the National Speedway Stadium on Monday night. 
The Tameside-based Ace had been unhappy with his performance in the opening matches of the season as he struggled to get speed from his engines, but he clicked into top gear on Monday night to top-score with 13+1.
Wright and race-partner Steve Worrall were beaten by Ipswich top-scorer Jake Allen in their first outing in heat 3, but that was the only points either home man were to drop, as skipper Worrall also continued unbeaten to finish on 11+3.
Twin brother Richie Worrall had earlier put the Aces into the lead as he followed home Brady Kurtz in heat 1 for a 5-1 maximum.
Ipswich looked like making a fight of it as lively reserve Drew Kemp won heat 4, backed up by captain Danny King, to take a 4-2 and close the gap to 13-11, but when Steve Worrall and Charles Wright smashed home a maximum win in the next, the home side really started to stretch their legs.
Further heat advantages over the next four races, with all the home rider getting in amongst the points, saw Belle Vue extend their lead to 14 points as they cruised home comfortably.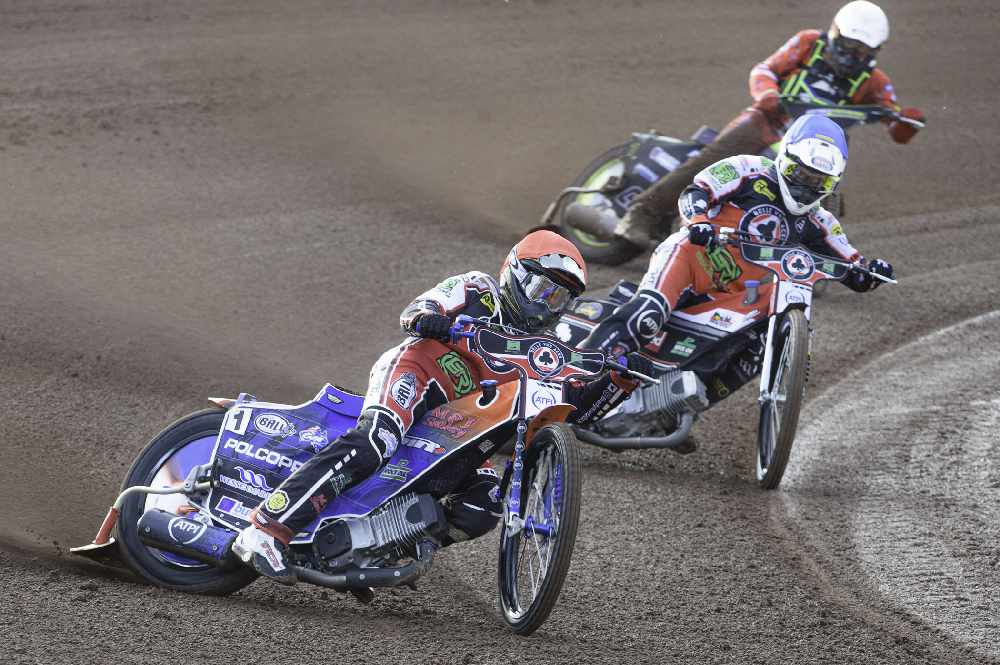 It was left to Wright and Worrall to finish the night off in the nominated heat 15, which turned out to be the race of the night, as the pair passed and re-passed in an epic battle with Ipswich top-scorer Jake Allen on every corner.
Wright finally pulled clear, but the race was brought to a premature conclusion as Allen dived inside Worrall on the second bend of the last lap, before losing the back end, falling, and bringing down the Aces skipper.
The race was awarded 5-1 to Belle Vue as they completed a fine night's work with a 55-35 victory.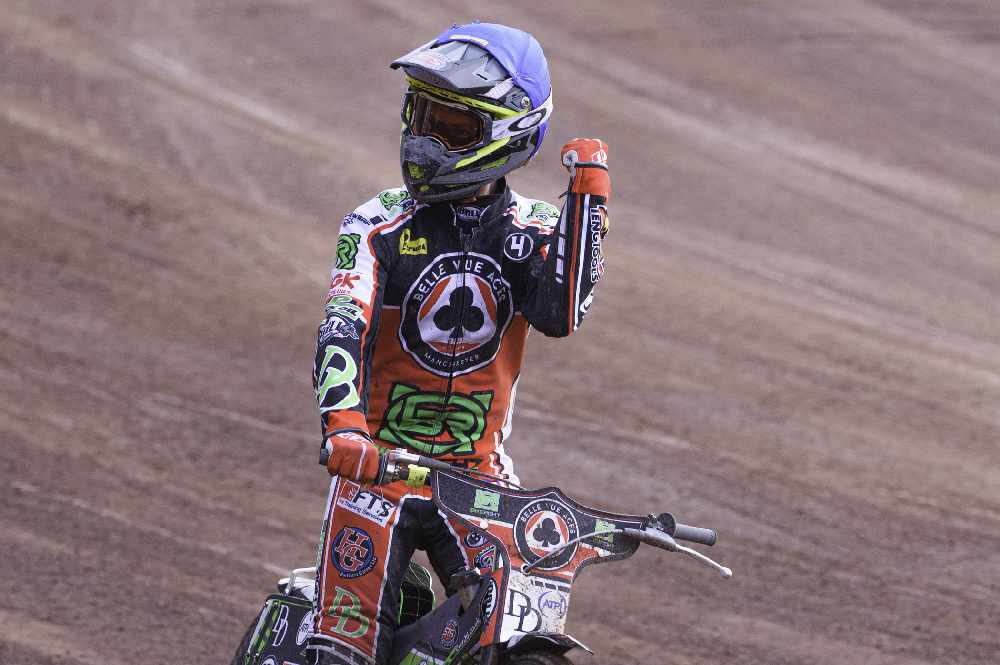 Whilst there were good performances from Allen, Kemp, and to a lesser extent King for the visitors, they missed former world champion and former Ace Jason Crump, who was absent through injury having broken five ribs in a crash at Wolverhampton last Monday.
Booking another ex-Belle Vue skipper, Craig Cook, as the guest in his place looked like a potential masterstroke, but the former Aces No.1 disappointed with just four points.
Aces scorers: Charles Wright 13+1, Steve Worrall 11+3, Brady Kurtz 8, Jye Etheridge 8, Richie Worrall 7+2, Dan Bewley 7, Tom Brennan 1.
The Aces now have a two-week break until they return to the National Stadium on Monday 21 June to face Roses rivals Sheffield.
Belle Vue Colts No.1 Jack Parkinson-Blackburn cruised into the British Under-21 Final with 12 points in the semi-final at Mildenhall on Sunday. However Colts teammates Harry and Sam McGurk missed the cut.
Harry scored six points, whilst 15-year-old brother Sam had to withdraw from the meeting after a third race tumble after scoring three from his opening two rides.
Colts skipper Ben Woodhull competes in the second semi-final at Newcastle this weekend.
Pictures by Ian Charles @IanCharlesPhoto