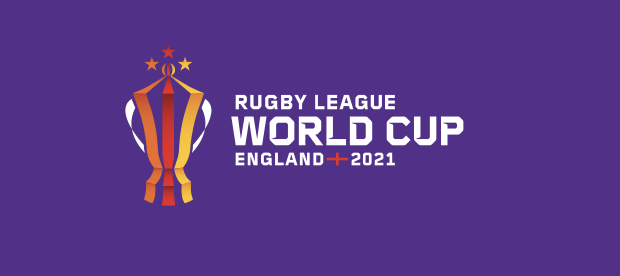 Despite Covid-related concerns in the Southern Hemisphere, led by clubs in Australia's NRL, the Rugby League World Cup will go ahead as planned in this country later this year.
Tournament organisers, RLWC2021, have confirmed that the trail-blazing event will be staged as scheduled in October and November, with the long-awaited England v Samoa game kicking it all off at St James' Park, Newcastle on Saturday, October 23.
Sixty-one matches across men's, women's and wheelchair competitions will culminate in the men's and women's finals at Old Trafford on November 27.
In the men's World Cup, 16 teams will start off in four groups of four with Shaun Wane's England in Group A with Samoa, France and Greece.
After kicking it all off on Tyneside, England will play France at the University of Bolton Stadium, Horwich on Saturday, October 30 (5pm) and then meet Greece at Bramall Lane, Sheffield on Saturday, November 6 (2.30pm).
Organisers have successfully delivered record sponsorship deals; a domestic broadcast arrangement which means all matches will go out live across BBC platforms; and have sold significant overseas broadcast rights.
To date, ticket sales have exceeded expectations and the positive social contributions to communities, including some hardest-hit by the pandemic, have been extensive.
Jon Dutton, chief executive of RLWC2021, said: "We are delighted to produce clarity and certainty to fans, players, partners, media and others who have supported our journey over the past four years.
"We have an overwhelming desire to deliver the biggest and best-ever Rugby League World Cup and through our determination and decisiveness we will be able to achieve this vision.
"We recognise there are still many challenges ahead, but we will work relentlessly and take the most extraordinary measures, with the support of all involved, to stage the tournament in 100 days' time."
Remaining tickets went on sale last Friday.