In her latest Women in Sport column, Quest Media Network's Katie Catherall speaks to Janine Jones, a mountain biker from Hyde, who uses the sport as a coping mechanism during the current lockdown.
For those who love a high-octane rush and an unforgettable pastime experience, venturing further afield and exploring the beautiful contours of Tameside via Mountain Biking could be the perfect way to partake in fitness.
Janine Jones from Hyde started Mountain Biking in July 2020 as a way to keep fit among restrictions and has developed confidence and motivation above all else.
Starting alone riding on local canals and flat routes to build her fitness, Janine had no idea just how sizeable the sport was. "There are so many clubs and groups who are so inclusive and welcoming" she said. "I've met so many lovely people who are happy to share their experience and skills".
Having only started last year, Janine is 'still learning' and finds excitement in challenging herself or 'achieving a new technique, whether that be going down a new track or perfecting a drop off'.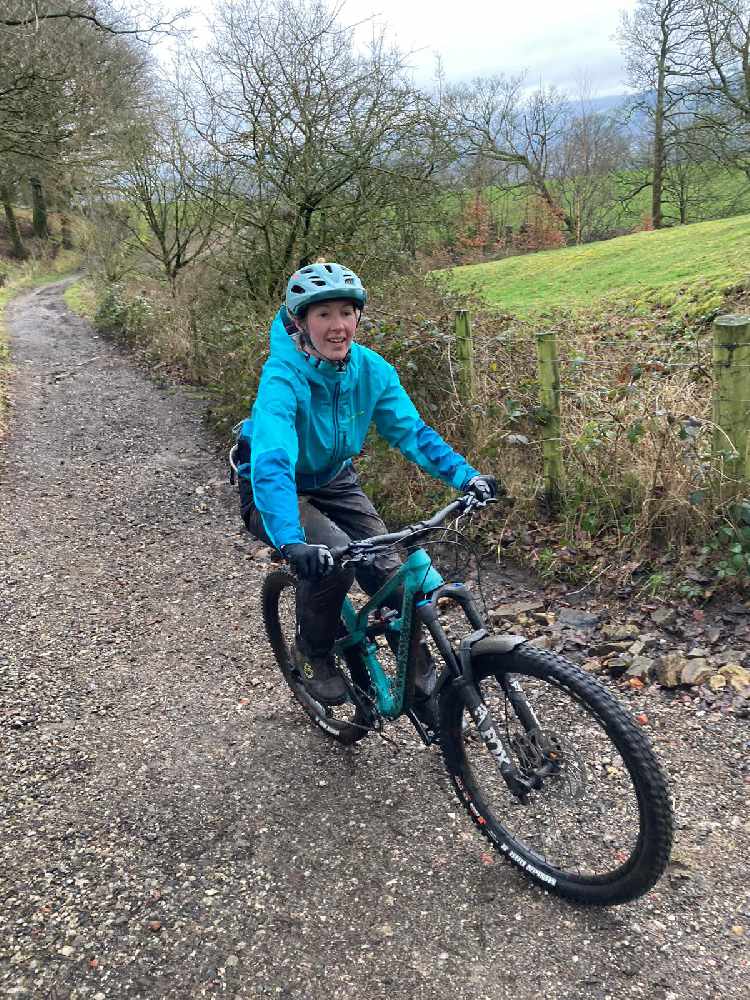 She found herself struggling in the first lockdowns last year and had no sport or activity to fall back on to reduce her stresses. However, this time round she has her love of cycling to carry her through these unknown times, giving her the sense of hope we all need. She added: "Lockdown was quite tough before I started cycling. It's really helped me to stay positive and motivated, I really look forward to going out on my bike twice a week, whatever the weather.
"It's become a big part of my life. I feel like I've got so much more to learn and I'm looking forward to spring and summer, hopefully being able to travel and ride in new places".
Janine is also set to undergo a Mountain Bike Ride Leader Course to allow her to run her own women's group rides for the Tame Valley Mountain Bike Association. "When I first started riding, I only ever came across males which I didn't really have a problem with, but I think when you are starting out and learning it's nice to have that female support and encouragement and sometimes there are questions a male simply can't answer" she said.
Janine also benefits from having a hobby away from her two children, ensuring she looks after herself as well as them. "My children enjoy bike riding, but I get so much from going out alone or with a group. It really helps me to clear my mind and I feel great when I get back. I'm relaxed and happy, which in turn has a positive influence on my children".
Janine is a member of the Tame Valley Mountain Bike Association, a volunteer group based in Tameside who aim to support and promote off-road cycling.
The group have recently joined the Tameside Sport and Physical Activity Network and are working tremendously to develop mountain bike routes within Tameside as well as increase participation levels.
With so many areas in Tameside to explore, Mountain Biking is an excellent way to stimulate those natural endorphins through a vigorous movement of so many muscle groups, improving both your heart health and your overall happiness.