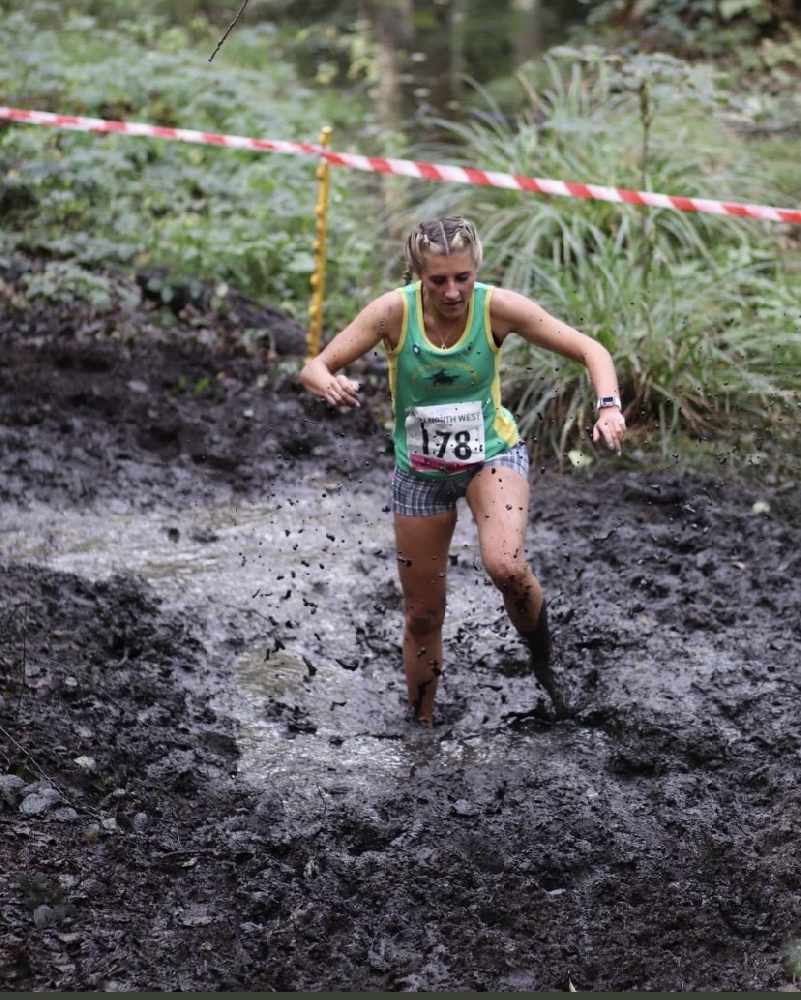 In her latest Women in Sport column, Quest Media Network's Katie Catherall speaks to East Cheshire Harriers coach Hayley Simpson about her involvement in health and fitness.
Having been involved in athletics since the age of eight, Hayley Simpson knows just how beneficial keeping active is for both mental and physical health.
In the 17 years since starting at East Cheshire Harriers, Hayley has represented the club in track races, but her heart will always belong to cross country and road events. Taking herself from strength to strength, she began volunteer coaching at age 16, allowing her to build up her qualifications and carry them through to her, now, career.
Alongside her role as coaching coordinator at East Cheshire, Hayley also helps to bring the benefits of physical exercise to local primary schools through her work at Active Tameside. 'Through my passion of sport, I took on my job at Active Tameside after completing my Sports Coaching degree at Leeds Beckett. I now coach in five primary schools in Mossley'.
Having experienced sporting activity herself at a young age, Hayley knows the importance of ensuring children are both active and happy, therefore strives to offer this to the next generation.
East Cheshire Harriers offer sessions for a range of age groups, however Hayley works closely with the younger age groups, both U11 and U13. One of her biggest achievements in her eyes is how she has 'built up' the U11 section at East Cheshire, watching the children develop and then go on to compete at a high level.
Sport has 'always played a huge role' in Hayley's life. Watching both her parents compete in athletics since she was a very young age, having two strong role models has inspired Hayley to maintain a healthy lifestyle. 'They are the reason I got involved and also why I see how much of an impact staying fit has on your life'.
Getting regular exercise is vital for a healthy mindset, especially in a time with so many restrictions keeping the majority at home. 'I personally train early morning most days, before work. It sets me up for the day and also keeps me focused'.
'During what has been a challenging year, running has kept me positive and given me something to focus on'.
Inspiring and influencing another generation is something Hayley takes from some of her role models, 'I love how passionate Sir Alex Ferguson was at Manchester United, he always inspired his players to get the best out of them'. She also takes ideas from Usain Bolt and works them into both her sporting and regular life admiring his 'positivity on the track' as well as his 'relaxed attitude when he must have had so much pressure on him'.
Hayley hopes to 'get racing once this over', continuing to progress and 'inspire the younger generation'.