The number of women and girls playing football in England has reached 3.4 million, making it the biggest women's team sport in the country. 
But no matter how many players this game has now accumulated, it's a sport that comes with a huge amount of dedication and pushes players to become the strongest versions of themselves.
Having grown up surrounded by Manchester City fans, Jodie Lawrence was destined to follow in her family's footsteps and develop a love for the sport. Jodie found her love for the sport after joining in with the boys in the playground at primary school, before asking her parents to find her a team.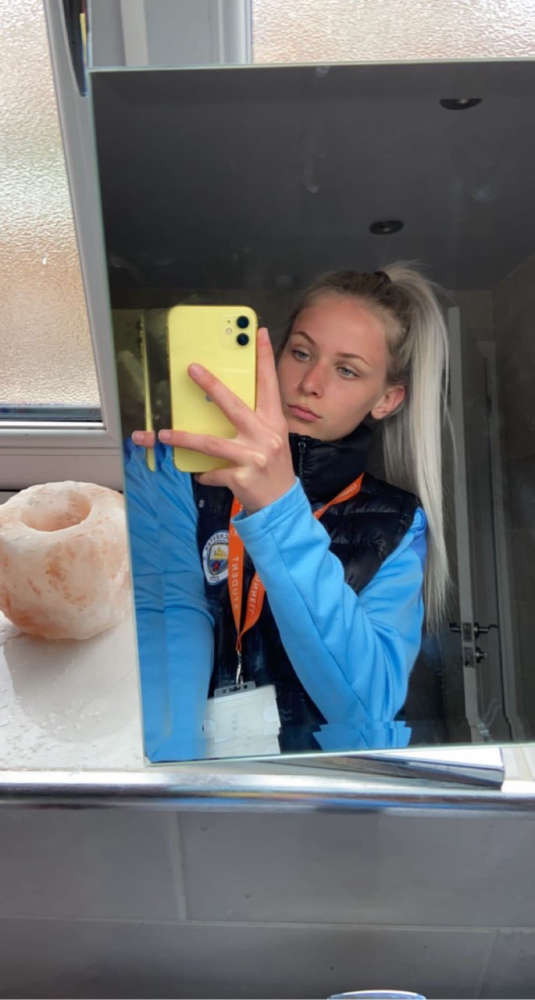 "From then on I began playing for Denton Girls. I remember my first training session being on a random field with holes and ditches, but due to the increase in players we were able to start using more surface appropriate training facilities.
"I joined the team 7 years ago and they were all so lovely and welcomed me in with open arms. This team has now developed into Tameside United Girls, who I have been proud to captain for the past four years," she says.
Becoming the captain of her team was a huge honour for Jodie, who believed she knew how to get on with her team, but also knew when to draw the line and ensure that training ran smoothly.
After starting her football career, Jodie dreamt about signing for Manchester City, feeling disheartened that the team had not scouted her. However, she admits that she was not focused enough on that dream.
"Footballers stem from people who spend every spare second they get with a ball at their feet and unfortunately that was not me.
"I would say to anyone joining any team that if you want to get there then you have to work for it. That goes for anything in life, whether it's sport or not, if you don't work hard then you won't get it," Jodie says.
Now aged 17, Jodie is currently studying her 'City in the Community' course, allowing her to pursue her footballing career further. She also is working to become a personal trainer and hopes to share her love for fitness with a wider audience, even dreaming of one day opening her own gym.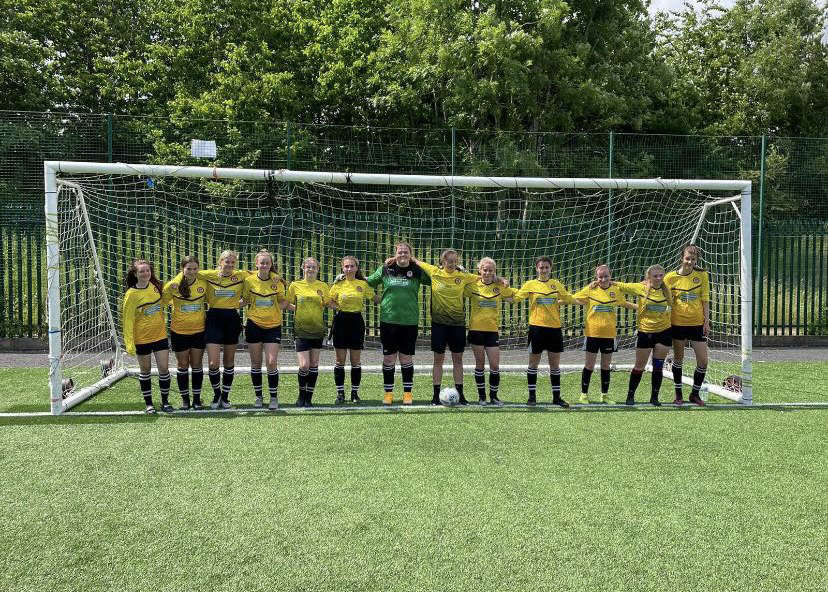 Tameside United Girls.
As well as enjoying being free on the pitch, Jodie is also a qualified referee and often finds herself in situations where she must diffuse conflict between coaches and players. She began this pastime when she was just 14 and found it difficult to gain the confidence to tackle negativity in these situations.
However, her hard work paid off as Jodie has recently been chosen to coordinate her own team of referees, where she is expected to deal with any issues her referees are having. Jodie says she has 'loved this experience' as it has 'boosted her confidence' and allowed her to learn more from the other members of her team.
Jodie believes it is paramount to keep active during the times we currently face, as being active ensures a long, healthy life. Having an active start to her day ensures that the rest of her day runs smoothly, something which she believes strongly in since the pandemic.
Looking up to her idols at Manchester City, Jodie admires the women's team that they have in place, promoting their 'amazing training and match facilities'.
Owning a season ticket and attending the team's matches is something Jodie loves to do, and this along with her regular physical activity has pushed her to transform into the strongest version of herself.
Want more local sports stories?
Head to https://www.questmedianetwork.co.uk/news/sport/ to see more of our coverage - from community and non-league football to local and county cricket, boxing, athletics, basketball, Esports and golf.