"Boxing has helped me to understand my own limits and gain a better understanding of myself."
These are the words of 17-year-old Naomi Kalu, a young woman who has shown immense determination and dedication to her sport.
Beginning her journey into boxing three years ago at Oldham Boxing and Personal Development, Naomi has found her confidence sky rocket and has never looked back.
With a huge passion for helping people find their spark, Naomi dreams of one day becoming a coach and projecting her talent of the sport onto the younger generation of fighters.
"I love the sport so much I like what it's done for me and what it's done for other people.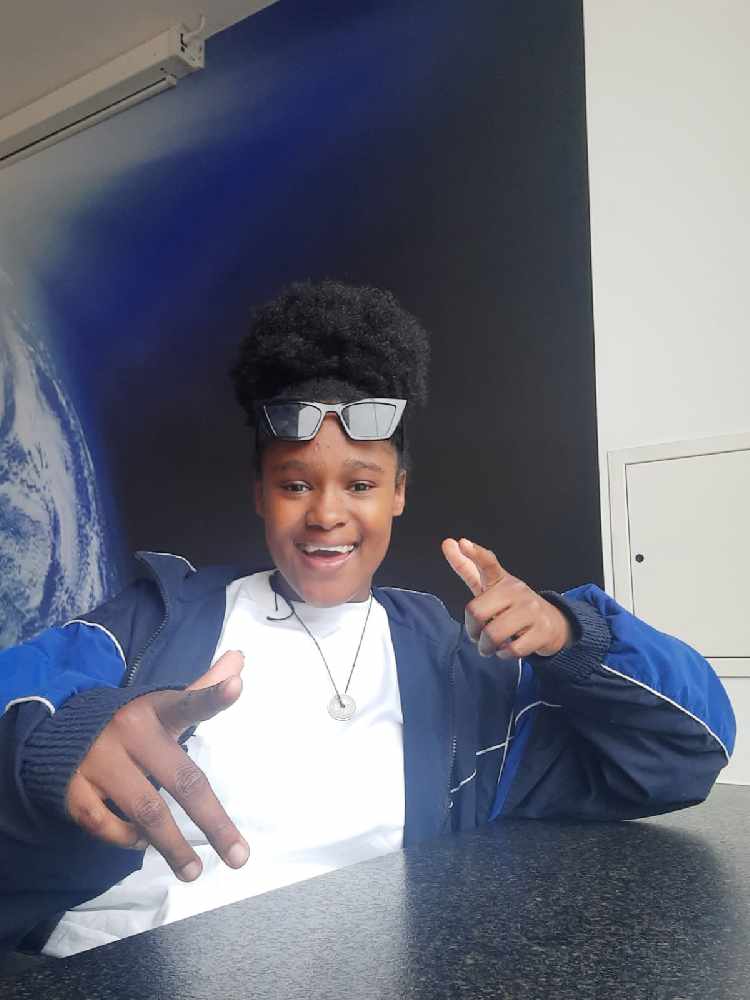 "I do a bit of coaching already and I love the idea of it, when you train with the children you see them start off shy and eventually they'll grow a lot within themselves."
"I love helping people find a new passion I like helping them to express themselves and getting out of their comfort zone," she says.
This ignition of passion is something Naomi believes strongly in, as she believes the opportunity to express yourself is so important for a person.
"Everyone needs an outlet to be themselves.
"A lot of people aren't fully themselves and everyone needs somewhere where they have a passion for or they have somewhere to express their true identity and that's really important to me, for myself expression," she says.
After dealing with her own mental health struggles, Naomi has relied on boxing to take her mind away from any burdens in her life.
"If you can get through it in your head, then you can do anything,
"Everything you do is 70% mental before anything else, you need to conquer your mind before anything else," Naomi says.
She also dreams of attending the Olympics and boxing for her country and is inspired by the commitment to boxing that Cuban boxers demonstrate.
"We take a lot of their techniques and the Cuban amateur boxers have such a passion for boxing, especially Teofilo Stevenson who turned down a fight with Muhammad Ali as the money meant nothing to him," she says.
Oldham Boxing Club work incredibly hard to condition their fighters to become the best version of themselves, with the club quote, 'a sommes envico a mens envico'.
"This means a body to conquer a mind to conquer, as it's not just about the sport it's about developing your mind and body," she explains.
But for Naomi, knowing she has a session in which she can push herself beyond her limits is the best way to keep her mind ticking.
"You may have had a hard day but then you can rest assured knowing you can push yourself at training, it's all about building resilience as you have the choice to train or to just go home," she says.
"A minute seems so long when you're training on the bags, but you'll live a minute of your life away from training and think how fast it went. Minutes are so impactful and it's how you choose to spend those minutes that matter.
"This also makes a big difference on how you view life in general," she says.
As well as boxing, Naomi also has a huge passion for music, working with her father to create meaningful song projects touching on important topics.
"As much as I love boxing I have a passion for music as well. I create songs and projects for myself, as that's how I express myself," Naomi says.
Boxing also helps her with this, as she has been given the outlet to train to the beat of music, improving both her artistic and sporting talents.
Continuing to develop her passion for boxing and showcase her talents on a international stage, Naomi is committed to excel at her sport and work hard to get there.
Naomi has also been apart of the 'I am greater' campaign which aims to show that together, young people are united against violence: it's not who they are or what they want to be. You can watch Naomi's campaign video here.
You can follow along with updates of Oldham Boxing and Personal Development via their social media:
Embed not found
Want more local sports stories?
Head to https://www.questmedianetwork.co.uk/news/sport/ to see more of our coverage - from community and non-league football to local and county cricket, boxing, athletics, basketball, Esports and golf.