A beautifully immersive sport that has recently captured the sights of sporting fans across the nation is the wonderful art of artistic swimming. 
Breaking into the limelight after Team GB's impressive performance at the European Aquatics Championships, with only four weeks training prior to this competition, the team wowed judges and were awarded 7th place.
This sport has been something 15-year-old Rebecca Cambridge has loved since she dived into it aged 9.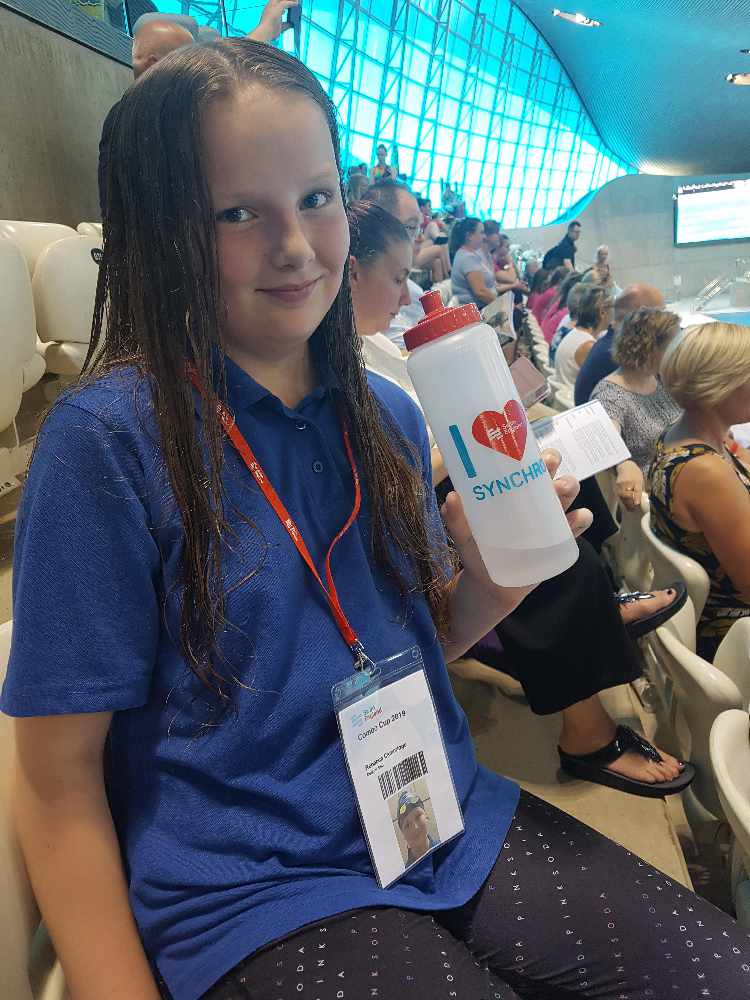 Being one of the first members at Denton Artistic Swimming Club, Rebecca has grown and developed within the team and has carried herself through multiple competitions.
"I have been a member since the club was first formed and we only had around 10 members then.
"We now have around 36 members aged from 7 to 40 plus and we have been an accredited club for about three years," she says.
The team currently train three times a week at both the Tameside Wellness Centre and Active Medlock and have graced the stage at multiple competitions, showing off their impeccable talent.
Rebecca says she has entered various competitions around the country in recent years, with her favourite taking place in London at the Olympic Stadium.
She says she has 'loved swimming' all her life and isn't looking to stop her sporting career any time soon.
"I love the friendships I've made, the skills I've learnt and the sense of achievement when we perform well in competitions," she says.
Rebecca says she 'enjoys the challenges' that artistic swimming brings and is currently training in order to show off her talent later this year.
"I love learning routines for duets and solos and I'm currently training for a technical duet with our club captain for a competition at the end of the year," she says.
Denton Artistic Swimming Club have shown their dedication to the sport on multiple occasions and working with Active Tameside's Sport and Physical Activity Network has allowed them to push their club even further, sharing their passion for artistic swimming with people of the borough.
"Artistic swimming is good fun, helps you to stay fit and active and I love the team spirit we have when we all train together," Rebecca says.
Rebecca has worked incredibly hard at such a young age and her passion has shone through in her performance.
If you are interested in keeping up with the latest developments at the club or are wanting to get involved, then you can find them on Twitter @DentonSynchro.
Beautiful ballet legs! Land training and flexibility session at Tameside Wellness Centre ❤️ pic.twitter.com/yXFyDKgsmW

— Denton Artistic Swimming Club (@DentonSynchro) May 31, 2021