Below the surface, an exhilarating sport of skill and artistry is making a splash throughout the nation since its establishment in 1954.
Underwater Hockey was originally created as a way for spear fisherman to keep fit during the winter months and is now one of the most immersive and dynamic sports to grace the century, with more than 100 teams in the UK.
Xarifa Underwater Hockey Club in Denton is home to an array of successful athletes and Laura Moss is certainly one of these.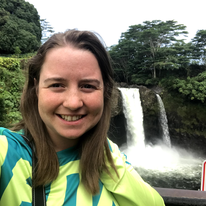 Having played the sport for 16 years, Laura has previously represented Great Britain U23's and has played for Yorkshire Ladies since she was 16. She is now also proud to represent the Manchester team, yet sadly has not been able to show off her skills in a competition yet due to the pandemic.
Taking part in various sports from a young age, Laura sees physical activity as a monumental part of her life.
"I can't emphasise enough how important sport has been in my life. I've always been involved in sport from a young age, but the community spirit around underwater hockey has given me a second family.
"Any sport that encourages everyone to challenge themselves and improve their physical health whilst also getting great mental benefits is worth getting involved in," she says.
Yorkshire Ladies team has been a huge part of Laura's underwater hockey career and has been the team she has succeeded many achievements with.
"My biggest achievement is winning gold with the Yorkshire Ladies team at the Ladies National Championships.
"I've been a part of the Yorkshire Ladies team for many years, and we worked really hard to get the gold medal result.
"I've only competed nationally since my last world championships in 2013, however I am looking to train with the national squads again," she says.
Underwater hockey is often misinterpreted by those who are unfamiliar with its tactics, so Laura gave a breakdown of this incredible sport.
"Underwater hockey is a team game played on the bottom of the swimming pool and there are two teams competing to get a small, weighted puck into their opponents' goal.
"Players need to be able to hold their breath whilst playing and teamwork is so important as each team has 6 players and 4 rolling substitutes. The game moves extremely quickly even underwater as the teams wear fins to allow faster swimming," she says.
If you are interested in trying out the extraordinary sport of underwater hockey, then Xarifa Underwater Hockey Club is hosting an open day on Saturday, June 19 from 2-4pm, helping to invite more to the game as restrictions ease.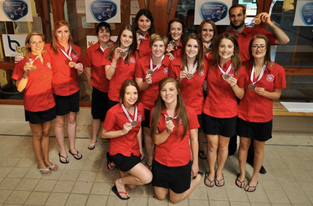 More updates on this can be found on the club's Twitter @xarifauwh
Read more from the Tameside Reporter
Click here for more of the latest news
Click here to read the latest edition of the paper online
Click here to find out where you can pick up a copy of the paper