According to World Rugby, women's rugby is growing fast and it is estimated that by 2026 42% of the total number of rugby players will be female.
Having played at Aldwinians Rugby Club for three years, Courtney Bardsley Hodgkiess has experienced first hand the benefits of this sport and has 'loved every minute of it'.
Originally starting to play rugby union when she was 13 with the club's girls team, Courtney found a love for rugby that she could never have imagined. However, when her 16th birthday rolled around, there were no teams in the local area and she didn't see herself return to the field until she was 26.
This depature from the sport turned her attention elsewhere and Courtney embarked on a journey into the sport of volleyball in which she played for 15 years representing the North West as well as England, even travelling to the Czech Republic.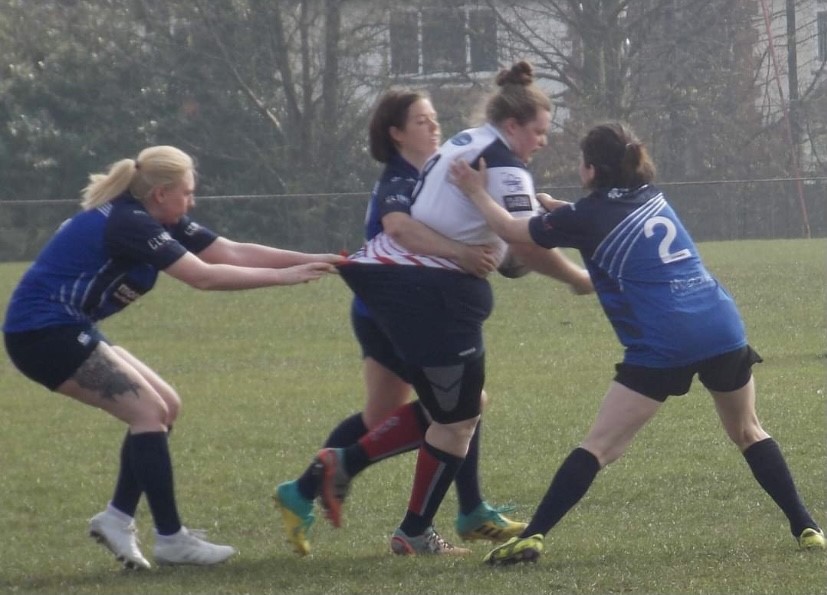 But she knew that her passion lied with rugby and she thought back to when she was 13 and the 'spirit of the team' that she loved, and joined Aldwinians once again.
'I didn't actually want to start playing rugby again when Aldwinians started their ladies team. It was my partner who persuaded me to turn up to the first training session and I'm so glad I did. It was the best decision I ever made, I've made friends for life in that team!'
As well as creating an unbreakable bond with her teammates, Courtney has also shown them just how dedicating and hard-working she is towards rugby, resulting in her team nominating her as vice captain which she describes as a 'huge honour'.
Courtney says she would love to be involved within 'raising the profile of ladies rugby'.
'People think you have to be a certain age or physique to play. I would like to try and break down the stigma and stereotypes of women in rugby as well as women in sport in general'.
As well as her commitment to rugby, Courtney works as an NHS nurse and has shown impeccable strength over the last 12 months.
'The past year has been emotionally and physically draining and I can honestly say that my family, friends and rugby team have got me through it all. I cannot wait to get back on the rugby pitch, training and playing together'.