In her latest Women in Sport column, Quest Media Network's Katie Catherall speaks to Laura Chisnall, a longstanding member of Tameside Netball Club, qualified umpire and level 2 coach.
Netball has been front and centre of many sporting outlets recently, with the Superleague streaming every game this season live and a huge growth in grassroot level players.
The sport has been a part of Laura Chisnall's life for as long as she can remember after beginning to play in primary school after a recommendation from a friend's mum. From that moment she has seen her life transform with Netball and has played for Tameside Netball Club since the age of 11.
Laura has also had the opportunity to play for Northern Thunder, now known as Manchester Thunder, as well as completing her degree in physiotherapy.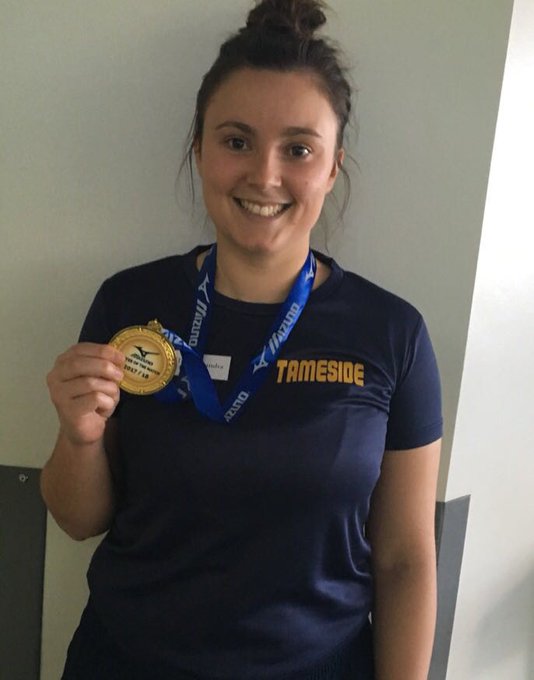 'I have continued to play for Tameside Netball Club and was extremely proud to captain our National Prem 1 team for many years under our head coach Paul Harper' she says.
Laura always had a drive to experience netball from a number of different angles and as well as playing, she is also a qualified umpire and level 2 coach.
'I absolutely love all aspects of netball and I am very fortunate to be supported by my family in continuing to do this despite becoming a mother to my daughter Talia two years ago'.
Laura says the largest incentive for her is being able to give back what she was provided with as a youth player herself from her coach and she feels so grateful to experience the coaching of the current young players.
She has recently started coaching the senior NW Prem team also and has set this as a new challenge for herself, continuing to look for new ways to learn and develop herself.
'Having a sporting love while growing up teaches you a lot- discipline, leadership, friendship, respect, fitness and all of that collectively supports a positive lifestyle and mental health' she says.
Tameside Netball club believe strongly in this notion and work to promote a healthy balance for children. Laura deems it as important to acknowledge the difficulties that we are living through at the moment and thinks if anything can get us through it, then it is sport.
'I would recommend everyone giving netball a go, Tameside Netball club have opportunities whatever your level may be'.