In her latest Women in Sport column, Quest Media Network's Katie Catherall speaks to Jordan Clegg-Tyrer, a personal trainer, certified British weightlifting coach and yin yoga instructor, who owns a private studio in Hyde.
Powerful, inspirational women have taken the world by storm in recent months and years and the borough of Tameside is certainly not in short supply of these ladies.
Jordan Clegg-Tyrer works to collate all of her talents together to offer the most bespoke and life-changing programme for clients. As a personal trainer, a certified British weightlifting coach as well as a yin yoga instructor, Jordan reaps the benefits of all three of these disciplines in order to ensure she is the happiest and healthiest version of herself.
Owning a private studio in Hyde, she believes the space 'allows the client to let their guard down'. Train with Jordan CT is more than just a fitness space, it is a relaxed environment and allows people to be completely open. Clients are even greeted with a sign upon entry reading, 'studio, shala, social' referring to all of the elements on offer in this tranquil area.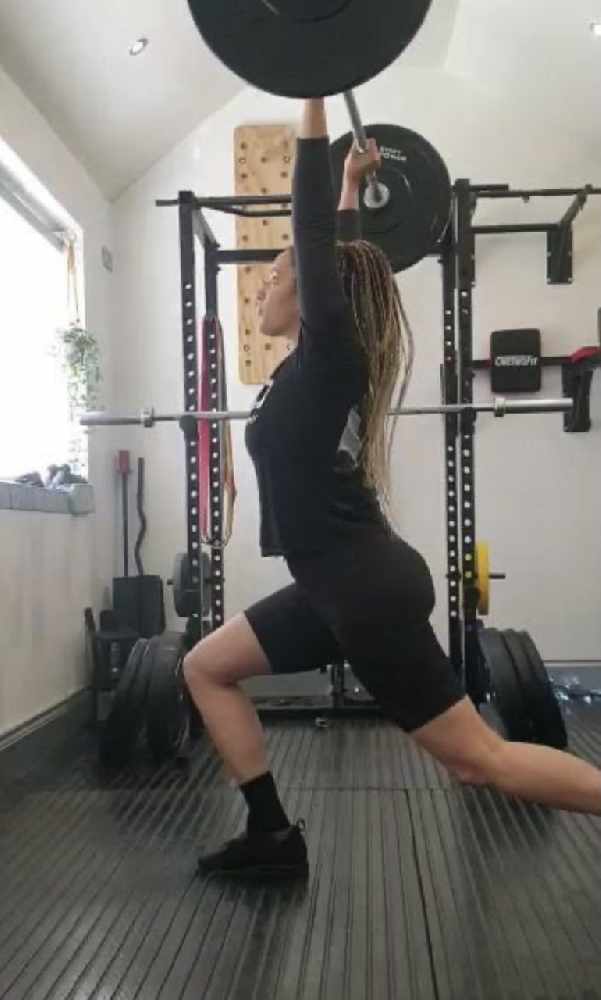 'Wellbeing is so much more than physical fitness or physique. We focus on mindset and confidence as a priority' she says.
Initially attending the gym due to her struggle with mental health, Jordan had tried different medications and therapies but found working out was something she was yet to endeavour into. At the time she says she didn't see how doing something she 'hated' could possibly improve how she was feeling.
However, she took the plunge and attended a gym and has watched fitness completely transform her life. 'It isn't just the chemical release of endorphins and adrenaline that makes you feel good. It's knowing that you're doing something good for yourself and practicing self-care'.
Fitness and yoga have provided Jordan with indispensable tools to manage both her depression and anxiety, proving just how important physical activity is for our mental wellbeing.
Prior to this journey, Jordan was an active child, excelling in athletics, dance and swimming. But upon leaving school, these hobbies took a step back and outside of work she was completely sedentary with a diet she describes as 'appalling'.
Joining the gym to begin with was a scary thought for her and in an attempt not to feel foolish she would spend an hour hopping between the treadmill, cross-trainer and rowing machine. Leaving the gym would often see Jordan making a detour to a fast food outlet on the way home and it didn't take long for her to lose motivation and unenjoyable gym sessions, therefore she quit.
Eight years later she began working with a personal trainer who introduced her to forms of fitness she had never even heard of before. 'I embraced fitness as part of the bigger picture and lifestyle. I actually wanted to get up early and I understood how to make healthy food choices' she says.
Seeing the gym full of new starters in January knowing that most will drop off by February is a sad thought for Jordan and she believes there is an element of fitness for everyone to enjoy that will leave them brimming with excitement to join in.
She involves most of her clients in Olympic-style weight lifting. As the lifts are compound movements, they engage every major muscle group in the body, making it the perfect exercise no matter your fitness goal. She says once the client is focused on learning a skill based sport, they often forget they are actually working out.
Yoga is a large part of what Jordan teaches also. 'Little physical effort is exerted to maintain the poses, we simply relax and allow gravity to drop us deeper into the postures' she explains.
Yin Yoga, Jordan says, is the perfect way to balance out the yang energy of modern living and offers the best way to completely relax and switch off.
Each week she involves her clients in a weekly reading from a self help book and allows them to discuss this in a group chat, as to Jordan her clients are more than just people she trains with, she has a close relationship with them all and that doesn't end when their sessions end.
Her studio wall consists of many triangles, representing the strongest shape and each side of this shape refers to the three facets of health: physical, mental and spiritual wellbeing as fulfilling all three of these is the way to ensure you are truly happy within yourself.
Jordan coaches her clients on the way that they speak to themselves and how they treat themselves inside, providing them with an overall level of contentment in their lives.
'A lot of how we look at life isn't about the circumstances we have but the attitude towards them'.