In her latest Women in Sport column, Quest Media Network's Katie Catherall speaks to Ellie Stott, an experienced crossfitter, who completed her 1,000th class in December.
With so many on the lookout for a planned and effective workout routine, functional fitness classes such as CrossFit are on the rise.
When Ellie Stott first began training in CrossFit five years ago, she had no idea just how much it would transform her life. CrossFit is defined as 'constantly varied, high intensity, functional movement' which Ellie says describes it 'perfectly'.
The 28-year-old from Mossley trains at Gritstone CrossFit in Ashton and completed her 1,000th class in December, making her the first member to hit this milestone.
'It's usually class-based, so you're led through sessions, which is great for me as I wouldn't have known where to start!' she says.
So many find themselves wanting to embark on a fitness journey but have no idea what to do in the general gym, however CrossFit alleviates all this confusion due to its coach led classes.
'The coach sets the workout so all you have to do is turn up and put the effort in, it also means you can't skip days that include movements you might not like as much. You have to face these and work through it, giving you the chance to turn those weaknesses into strengths'.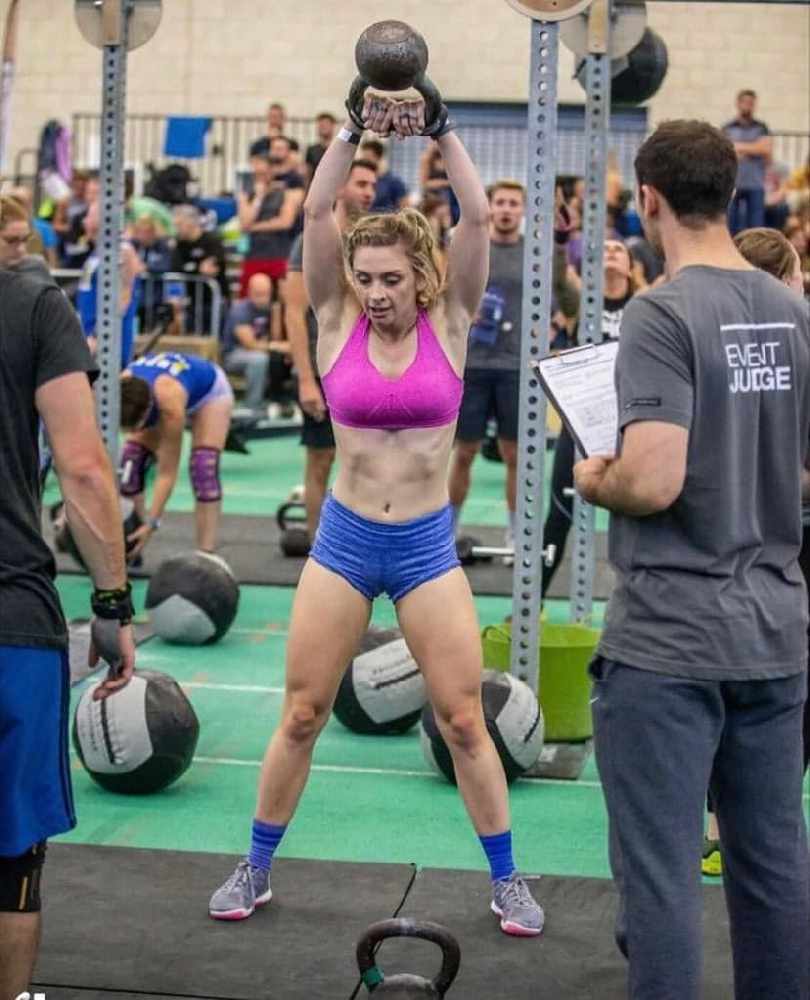 Speaking on the average routine of a class, Ellie says the sessions begin with a warmup and then move onto a 'skill' whether that be weights or gymnastic based and then finish with a high-intensity workout leaving you feeling, 'worked and accomplished'.
With classes being led in groups, friendships are easily built upon common interests, something which Ellie finds really 'special'.
'You get to follow people on their journey and be there when they smash their goals and knowing yourself the work it took to get there is amazing. It also means the support is reciprocated for your own achievements too!'.
Ellie never really had a love for sport at a young age, but she did enjoy keeping herself fit. 'I could never find anything that kept my interest for long enough but finding CrossFit was fantastic for me as it's always varied and no session is the same'.
The biggest bonus for Ellie is being able to see her progress and how hard she has worked to get it. 'The main thing for me is seeing how far I've come and the amazing things my body has been able to do that I would've never considered a possibility before, especially having next to no sport or fitness experience'.
Having trained in CrossFit for the last five years, Ellie has definitely experienced plateaus and periods of frustration over motivation loss. In order to combat this mental block, Ellie says she thinks back to why she enjoys CrossFit in the first place and the incredible endorphin rush she experiences after a session.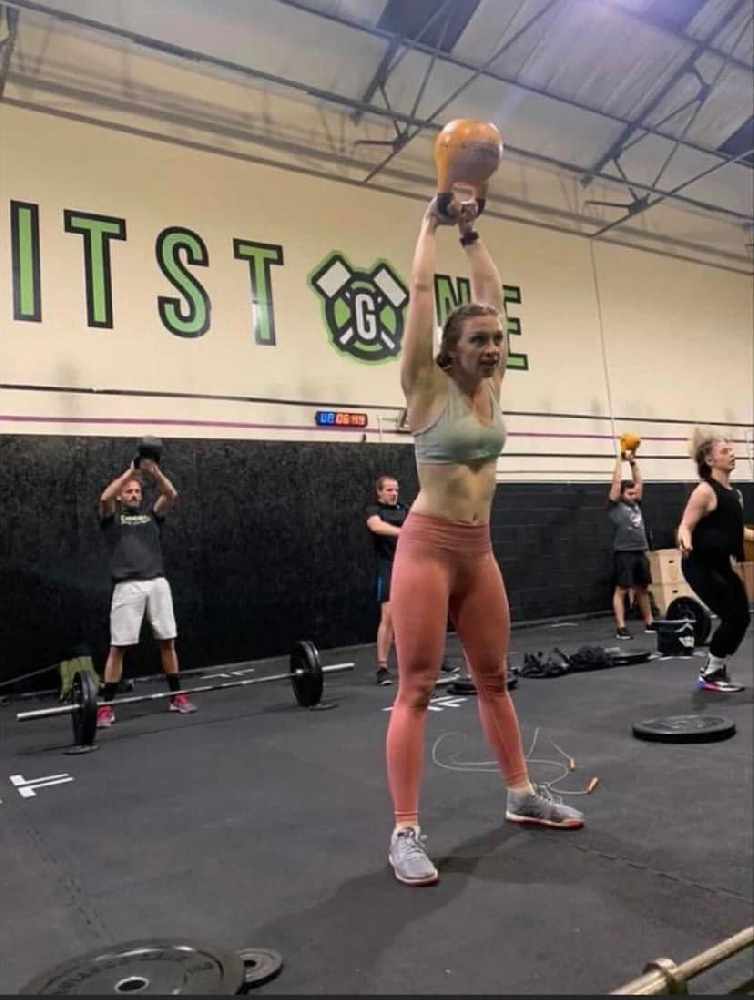 In her journey in the sport, Ellie has competed at some competitions and open events which she says are always a test due to the 'added pressure of performing on the day'. Despite all the competitions, she believes her biggest achievement is the fact she was able to stick at CrossFit and complete her 1,000th lesson at the end of last year. She said: 'Learning new skills and pushing myself more than I ever could as well as being part of a diverse and special group of people that all share a common interest of working hard and enjoying it, I love the fresh feeling of CrossFit'.
With the closures of gyms in the current period, Gritstone are operating through zoom classes to keep everyone active. Flinging dumbbells around the living room isn't the only way Ellie enjoys keeping active though as for her a 'quick walk along the canal' allows her to feel 'refreshed' and provides her with a change of scenery allowing her to 'switch off'.
Ellie is looking forward to getting back to the gym when restrictions are lifted. 'Having a gym full of people, shutters up with the sun coming in and getting a good workout done, I can't wait for that'.
CrossFit is an incredible sport to take part in and with classes being so accessible to everyone, there is always support for those who might need it.
'The people I train with juggle jobs and families as well as just general life but still take that hour to better themselves and bring their best attitude to get some work done. I always say if I can do it anyone can'.