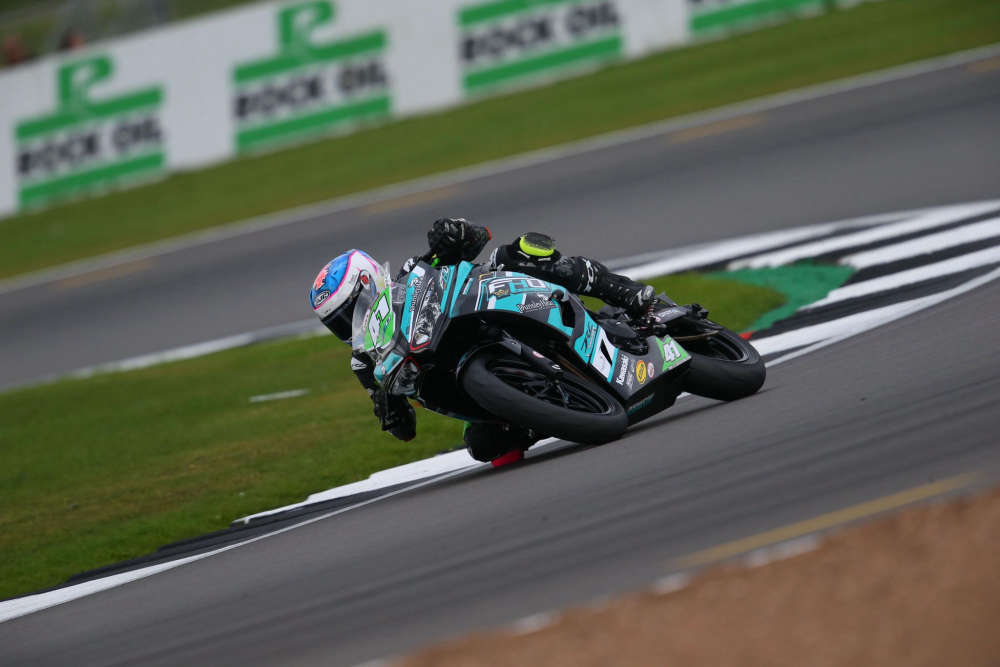 Scarlett Robinson.
Growing up immersed within a racing family, it was only a matter of time before Scarlett Robinson found the need for speed herself.
Her father attended regular track days, events which Scarlett would often attend too.
"I grew up in the British Superbike paddock and I started off with Motocross before progressing to Supermoto.
"After speaking to a few people, we decided to make the move to sports bikes and I am now in my third season racing on short circuits," she said.
Having began racing four years ago, the 17-year-old from New Mills is now cruising her way through the British Superbikes Championship.
Scarlett races a Kawasaki Ninja 400 and has recently joined the FHO Racing team, a team which she believes has given her the push to continue improving and filled her with confidence.
She also races Supermoto on a Husqvarna 350 for Dave Clarke Racing. Scarlett says she loves to race Supermoto and finds that it really helps to improve her skill for the 400 bikes, especially when racing in mixed conditions.
Proving her strength in what is known to be a male-dominated sport, Scarlett says she feels no different amongst other racers.
"When everyone has got their helmet on, gender doesn't matter, we are all capable of the same things.
"This is something that Ana Carasco proved by winning the World Supersport 300 class," she says.
Scarlett also says that most of the boys are supportive within her sport too, however she does encounter the odd few who 'can't stand being beat by a girl'.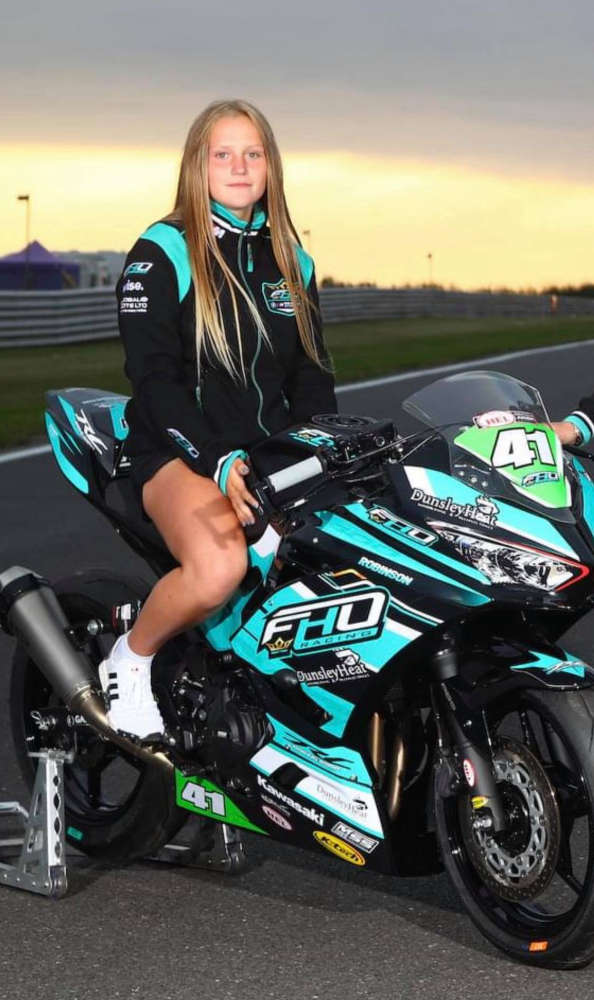 She is increasingly proud of herself for making it into the paddock with her team and now cannot wait to see where her future takes her.
"I'm hoping to continue to enjoy racing, I'm not looking to move up to a bigger bike anytime soon, so I'd like to see myself progress on the 400 for the next few seasons," she says.
Scarlett is also currently studying a BTEC in sport at college and would love to one day become a personal trainer, specifically bike specific fitness in the race paddock.
She says that 'constantly improving' is the motivational drive for her sport.
"I have come such a long way in the past few years, and I've loved every moment. To think where I could be if I keep training, racing and learning is my main motivation.
"My sponsors and supporters also play a big part, most of them have been with me for a couple of seasons and the fact they have stayed on board with me is amazing.
"None of this would be possible without Dad too," she says.
Scarlett is currently sponsored by Dunsely Heat, Protect my Income, HelloDave Auto Care and Repair and The Fire Place New Mills.
At just 17, Scarlett has impressed many on the track, her future is sure to be bright.
You can ride along with her on her journey by keeping up to date with her Twitter @scarlettracing4 and Instagram @scarlettrobinson4.
Do you know an inspirational sporting woman in Tameside or Glossop?
Women in Sport is a weekly column which shares the incredible stories of ladies involved in sport across the area. We are always on the lookout for fresh stories to tell. To nominate someone for the column or get involved yourself, please email Katie on katie.catherall@questmedianetwork.co.uk
You can read last week's column here.
Want more local sport stories?
Head to https://www.questmedianetwork.co.uk/news/sport/ to see more of our coverage - from community and non-league football to local and county cricket, boxing, athletics, basketball, Esports and golf.