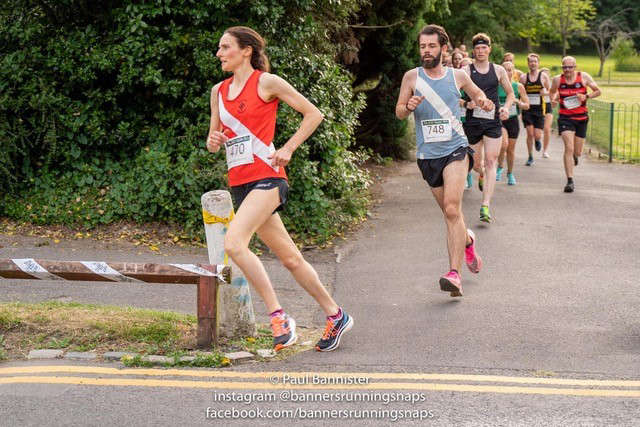 Image by Paul Bannister.
Laura Coucill found an unexpected talent for running and will now represent the British Masters team.
When she moved back to Manchester from London, Laura began to cycle from her home in Stalybridge to her place of work in the city centre.
Seeing her fitness improve, she was challenged by a colleague to complete a 'Marathon in May' which would see her cover the 26.2-mile distance throughout the month.
However, she took this one step further and pushed herself to finish the hefty mileage in 24 hours, including running the 10-mile route to work.
Six-years later, she is safe to say she caught the 'running bug' and has never stopped
Her latest and largest event saw her face the famous London Marathon in which she was taken aback by her experience
"I think in running you constantly surprise yourself in what you can achieve and what your body can do.
"I set myself the target of finishing London in 3 hours 15 minutes, but I'd accepted that might not happen as my training had been interrupted by life events," she says.
Feeling motivated by the energetic crowds and the encouraging runners alongside her, Laura surprised herself and managed to complete her race in an outstanding time of 3:09:33.
Training in the beautiful contours of Tameside, she believes that spending so much time training in the hills was truly advantageous for the flat London route.
Once the gun had sounded and she found herself on the start line, the race was thoroughly enjoyable for Laura and the support of the big scale event was like no other.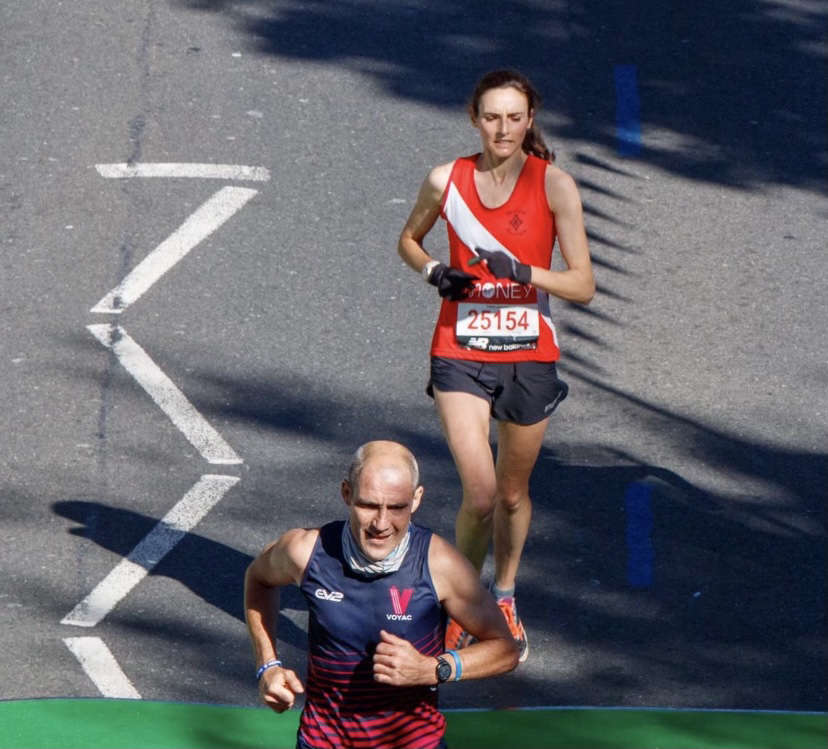 Laura completing the London Marathon, image by Matt Ault @m_ault_photo.
"The atmosphere was unlike anything I've ever known before. I do a lot of the local races around Tameside and it's always fantastic when there's people that you know cheering you on.
"But this was such a huge scale event and practically every inch of the course is lined with supporters, and it really does drive you to the finish," she says.
After qualifying for the British Masters team in 2019 following the Chester Marathon, Laura will be representing the squad in just over a week's time as she heads to Yorkshire.
She said the feeling of being a part of the team is 'surreal' and something which she is highly privileged to say. The Yorkshire Marathon is set to commence on 17 October, meaning she is left with little time to recover and do it all again.
"I guess we'll have to see if there's anything left in my legs on the day but after the overwhelming feeling in London I forgot to stretch after finishing and I'm now taking some time for recovery.
"From now until Yorkshire I will be gradually easing back into it with a few swims and cycles. It's around the time to start tapering now anyway," Laura says.
As a member of Salford Harriers, she belongs to a team of incredible runners who have missed training with one another over the course of the past lockdowns.
The team, along with many others in Tameside, will soon come together to witness the start of the Cross-Country season which begins in October and carries on until the opening months of the new year.
Laura will now be doing everything she can to ensure she is in her best possible position ahead of her British Master race.
Do you know an inspirational sporting woman in Tameside or Glossop?
Women in Sport is a weekly column which shares the incredible stories of ladies involved in sport across the area. We are always on the lookout for fresh stories to tell. To nominate someone for the column or get involved yourself, please email Katie on katie.catherall@questmedianetwork.co.uk
You can read last week's column here.
Want more local sport stories?
Head to https://www.questmedianetwork.co.uk/news/sport/ to see more of our coverage - from community and non-league football to local and county cricket, boxing, athletics, basketball, Esports and golf.