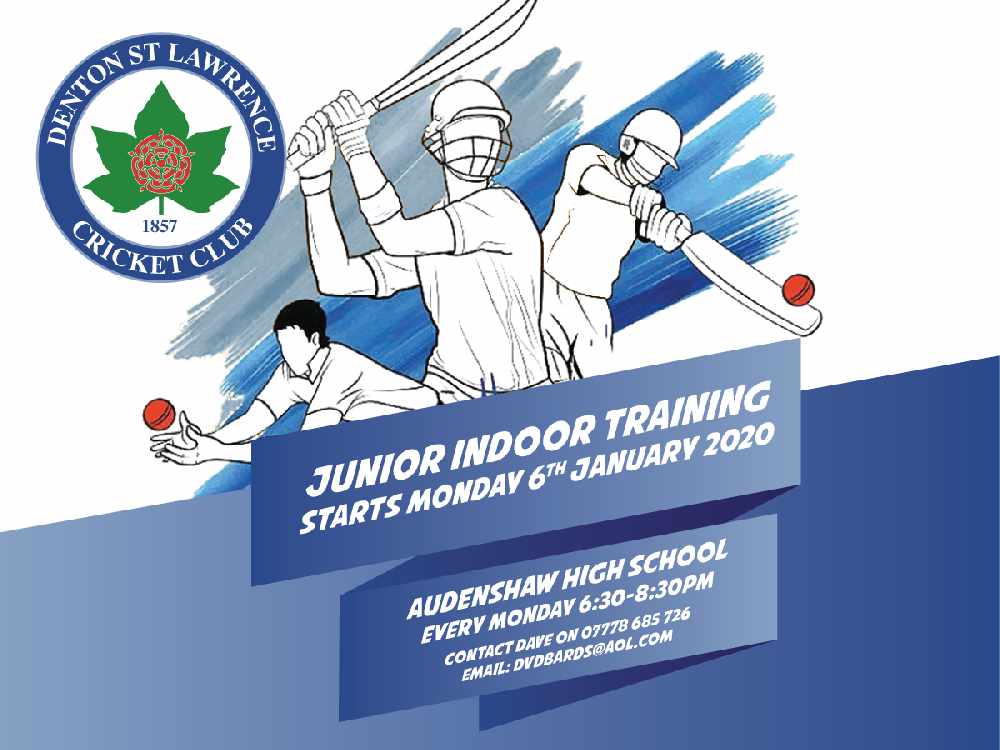 Denton St Lawrence Cricket Club are preparing for the new season.
The club's junior training sessions started on January 6 and take place at Audenshaw High School every Monday from 6.30-8.30pm.
Once the season edges closer, the club will move outdoors and training will be held at their Sycamore Park home. Sessions will take place from 6.15pm-8.15pm.