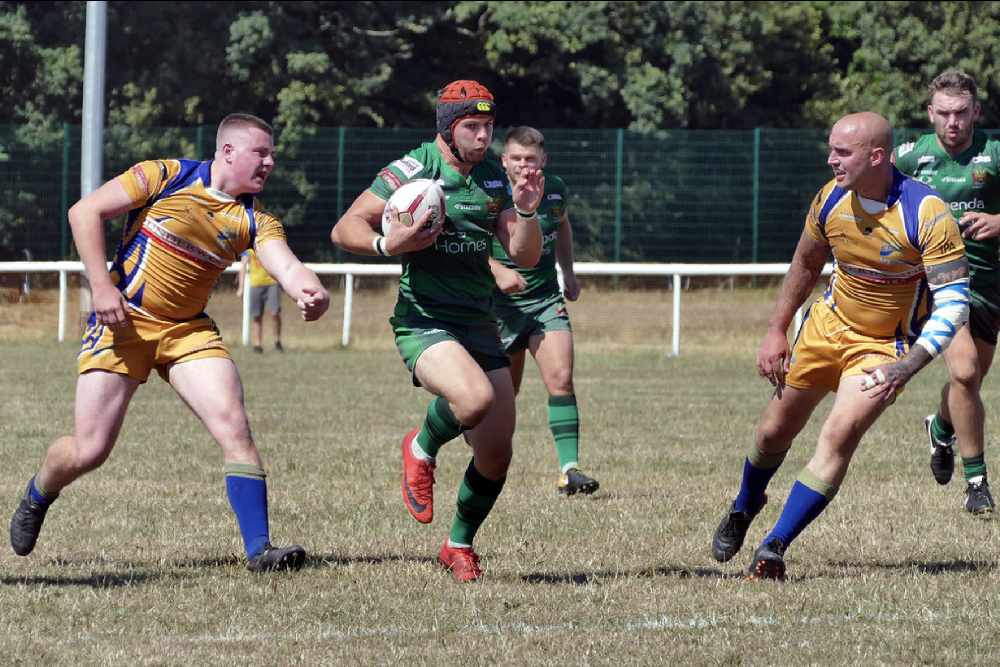 Matty Wilkinson has turned down approaches from clubs in the upper reaches of the Betfred Championship to remain loyal to Oldham RLFC.
That's the latest good-news story to emerge from the Roughyeds camp as the club looks forward to its 2019 Betfred League 1 promotion season's Awards Night in the Vestacare Stadium this Friday (Nov 8).
Since the Wilkinson signing was announced, new head coach Matt Diskin has praised the hard work and ambition of club chairman Chris Hamilton in getting new deals for quality players over the line, especially those with an opportunity to move elsewhere.
"In some instances he's faced a lot of competition, but we look to be getting a well-balanced squad together and I'm really pleased at the way things are going," said Diskin.
Leigh-lad Wilkinson (23) joined Salford as a boy and went out to North Wales Crusaders on dual reg in 2016 and then to Halifax on a similar arrangement in 2017 before joining Oldham half way through that season when club captain Gareth Owen was ruled out long-term by a freak and very unusual foot injury.
Usually coming off the bench, Wilkinson has been explosive from dummy half over the last two and a half seasons at Oldham, scoring 21 tries in 54 appearances overall.
In last year's promotion campaign he scored 10 tries in 20 games to finish the year as the club's fourth highest try scorer behind Danny Langtree (18), Zack McComb (16) and Ritchie Hawkyard (12).
Asked if it was an easy decision to stay at the Roughyeds, he said: "To be honest I had a few options, some from clubs which are well placed and well established in the Championship.
"It caught me on the hop and took me by surprise because I didn't think Championship clubs of that standing would have been keeping one eye on what was happening in League 1.
"It was flattering, but I wanted to stay at Oldham and we're going to be in the Championship ourselves anyway.
"It's going to be tough, but it's where we all wanted to be and now we're there we want to make a good fist of it.
"Some of the other Championship clubs who were interested were what I would call big clubs and I certainly didn't expect that sort of interest.
"In any event I wanted to stay at Oldham and stick with the lads who got us up. We won promotion together and I want us to have a crack at the Championship together.
"There were some games in League 1 that weren't too demanding, but we know it won't be like that in the Championship."
Diskin, himself a hooker of high repute in a 12-year career with Leeds Rhinos at the top level of the sport, said of Wilkinson: "He's been fantastic coming off the bench, displaying speed and energy when jumping out of dummy half.
"He's a great prospect with a lot more to offer yet. I can see a lot of improvement in him. I'm looking forward to working with him.
"With Gareth Owen there as well we've got a lot of quality around the ruck and the whole squad is coming along nicely with other announcements due to be made soon."
By Roger Halstead