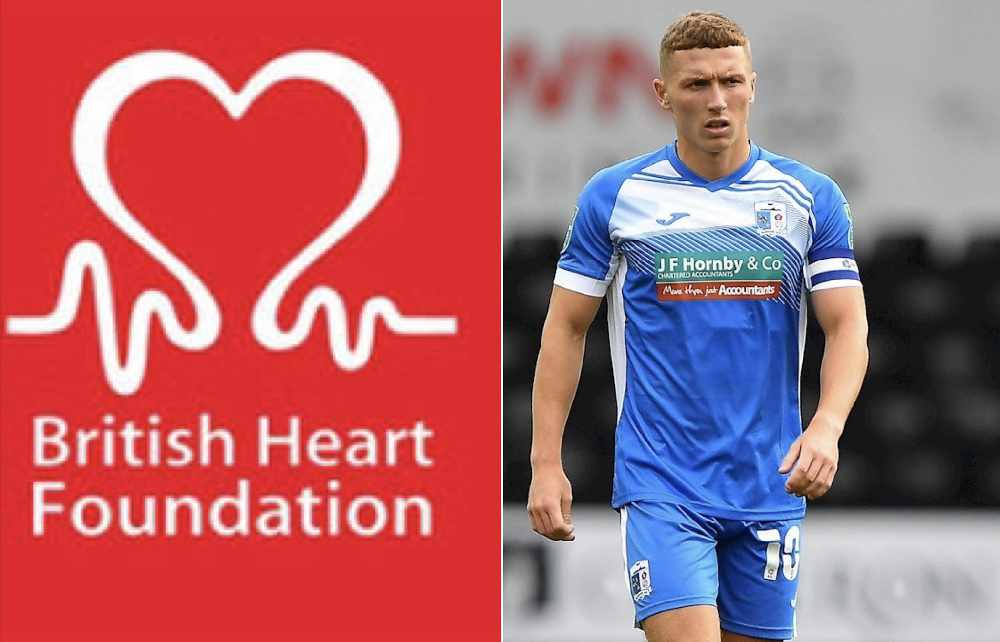 An Audenshaw-based footballer is embarking on a journey to raise as much money as possible for The British Heart Foundation following his friend's recent diagnosis.
Joshua Askew, who currently plays for Chester FC, has committed to running 10 half-marathons during the month of April, after his lifelong friend Lewis Hardcastle was left with the devastating news that he would have to retire early from his football career after discovering a heart condition.
The two met whilst training with Blackburn Academy aged 10 and continued at the club for nine years.
Playing for Barrow FC, Lewis fell ill following the team's loss to Salford in February and went through medical examinations to discover what the issue may be.
Tests found him to have arrhythmogenic right ventricular cardiomyopathy, meaning he needed to have a pacemaker fitted and retire from his much-loved career.
"I can't just sit here and wish my friend all the best, so I've decided to raise as much money as possible," Josh explained on his reasoning for raising funds for The British Heart Foundation.
With his JustGiving page currently standing at an impressive £1,355, the initial target is to raise £2,000 by the end of April, leaving the charity with a generous amount of money to continue their vital research into heart and vascular conditions.
Josh has decided to run each half-marathon with a different friend, dedicating a post on his Instagram page after each run with each of these guests.
This, along with the incredible immediate response on his fundraising page, has shown the amazing community spirit and teamwork of local people, rallying round to raise fundamental awareness and funds.
Alongside his football career, Josh works as a primary school sports coach as part of Sports First Coaching.
Josh and owner Joe Bevan have decided to increase funds once again by raffling off a signed Manchester City shirt with all proceeds going towards the fundraising page.
"This is a great thing for Sports First Coaching as it drives more attention to the company as well as helping to raise money for the charity," he says.
Joe will also accompany Josh on his final half-marathon in April to conclude his charitable efforts.
He added: "Let's get as much money as possible for the British Heart Foundation who have saved Lewis' life and not allow for this to go undetected."
Want more local sports stories?
Head to https://www.questmedianetwork.co.uk/news/sport/ to see more of our coverage - from community and non-league football to local and county cricket, boxing, athletics, basketball, Esports and golf.