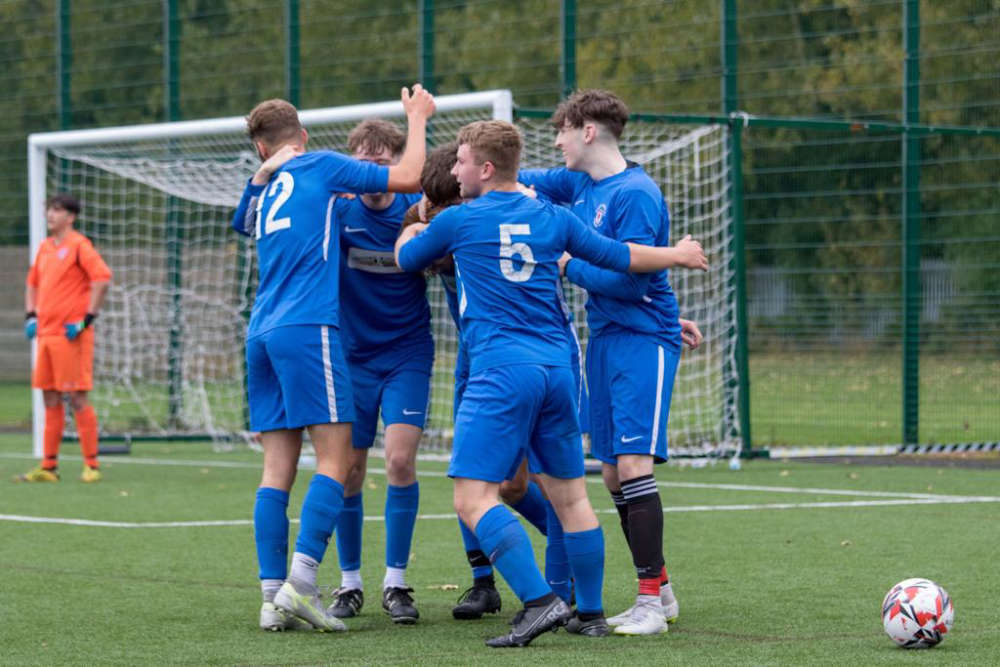 Glossop North End.
After a week with no game an almost full strength U18 squad made the long away trip to Vauxhall Motors full of confidence.
Score: Vauxhall Motors 2 v Glossop North End 4
The North West Youth Alliance game started 14231 with Orly at number 1 , back 4 of OP , Noel , Danyl and Cole , Sam sitting just in front with Fergal , Callum left , Joe right , Harry V just behind Tom K. They were also equipped with a strong bench of Taylor , Jo Jo , Austin and debutant Charlie .
The game started sprightly with neither side offering much but Vauxhall passing the ball better as Glossop failed to mark the 9 closely who found space and finished neatly on 7 minutes .
Chances did come with Tom forcing a couple of corners and Callum breaking on the left. Joe pressing on the right with Harry V running the middle for Glossop.

A mistake on 15 minutes was punished and despite few chances for either side, they were rushing passes or going too long .

Cole came off injured on 32 minutes after a good start for him which did give the opportunity to change things, Austin on and then a positional change with Taylor going to right back on 35 minutes .

By this point Glossop we're settling, Sam battled in midfield and Austin caused mayhem on the right as he won a penalty just before half time and Noel seeing his spot kick saved .

At half time we had some frank words about just playing the simpler balls , playing through the thirds and that Vauxhall were becoming frustrated for reasons only known to themselves . I asked Fergal to make himself more available and Austin to switch down the middle with Tom as the game went on.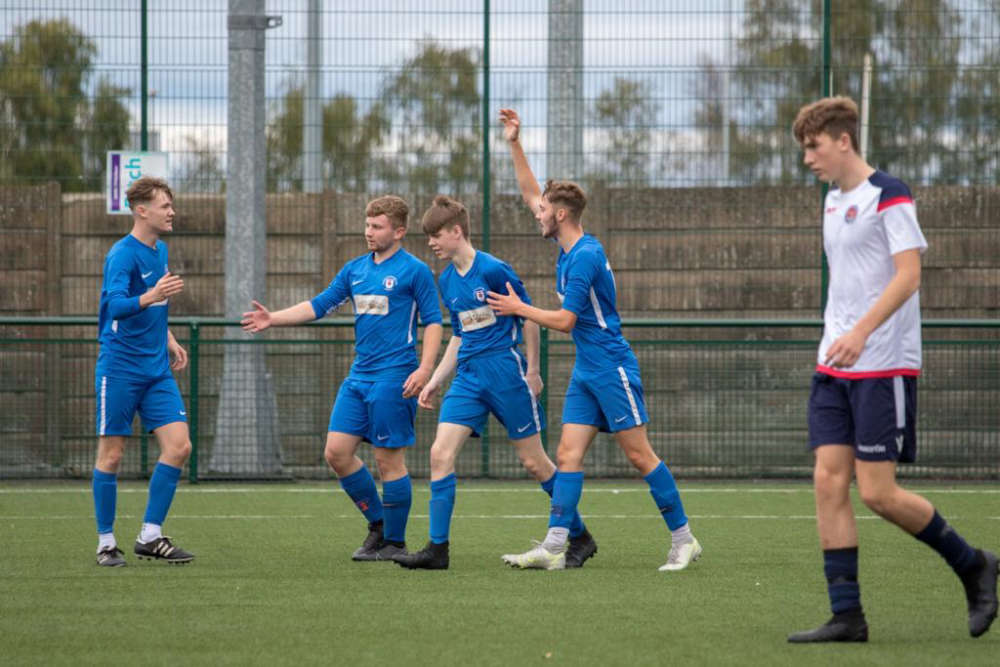 Vauxhall spent most of the remainder of the game berating the referee who had a great game in difficult circumstances .

A good move from Glossop saw Tom flagged off side as he finished into an open net, Harry having won a crunching tackle in the middle . A sin bin followed for Vauxhall, the first of 3 in the game .

Jo Jo came on for Sam for the last half hour as we pushed Fergal on and some good combination play from Taylor into Tom , a Callum shot off the bar nodded home by Tom and Glossop started to purr now .

Noel , Dan and OP had much better second half's as they played forward well to feet and Orly handled confidently when called on .

Charlie made his debut on the left and was involved in the build up to the third goal and will find his feet as the season progresses .

Chances for Austin, Tom and Harry V followed before a well worked free kick , Fergal playing short , Jo Jo clipping in a ball to Austin who turned and finished with aplomb . A deserved reward for an excellent second half from Austin.

Glossop did pick up a couple of cards late on , a 50/50 deemed a high foot and a mistimed tackle , the lads taking them well before Vauxhall ending on 10 men with a second yellow and sin bin .

Overall it was an impressive come back against a more than capable Vauxhall side who will pick up points this season and a composed second half once we started to play at the level we are capable of .
Man of the match: Callum Manley.
Goals from:
Tom K (2) assisted by Callum.
Callum assisted by Fergal.
Austin assisted by Jo Jo.
Want more local sport stories?
Head to https://www.questmedianetwork.co.uk/news/sport/ to see more of our coverage - from community and non-league football to local and county cricket, boxing, athletics, basketball, Esports and golf.