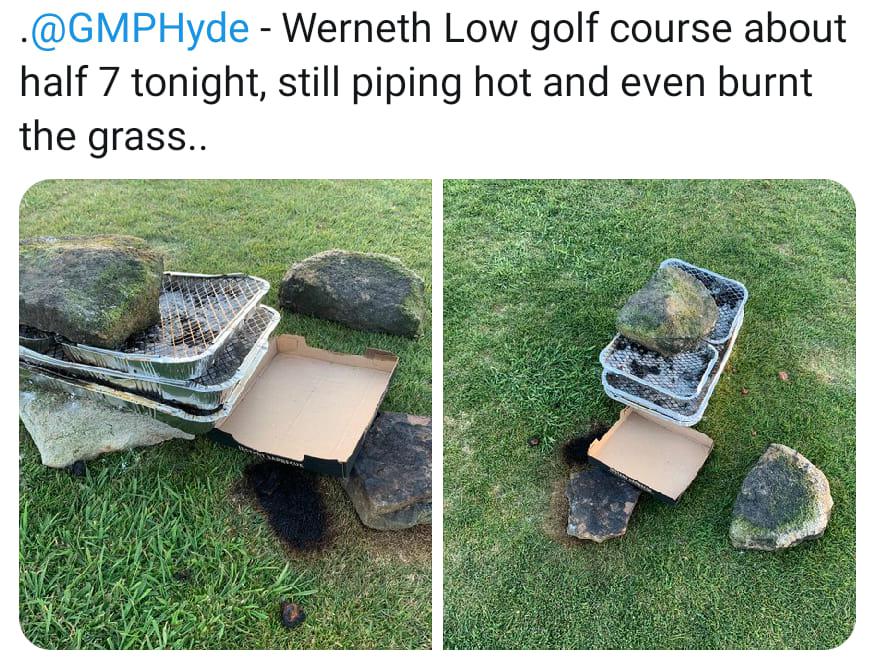 Werneth Low Golf Club has appealed to the public to respect its course amid the ongoing lockdown, after a disposable barbecue was found on Saturday night with burns to the grass.
A statement on the club's Facebook page read: Please can we ask the public to respect the golf course and the countryside and not have BBQ's that will burn the grass and potentially cause fires!! Especially when your (sic) only meant to be out for essential needs!! A lot of hard work, time, effort and money is spend (sic) on the upkeep of the golf course. This is the last thing we need happening during these awful times!!
Many thanks
WLGC
The appeal comes in the wake of Dukinfield Golf Club's message to the public to treat their course with respect, asking users to refrain from riding bikes, pushing trollies, playing football, and also ensuring that users pick up dog poo.