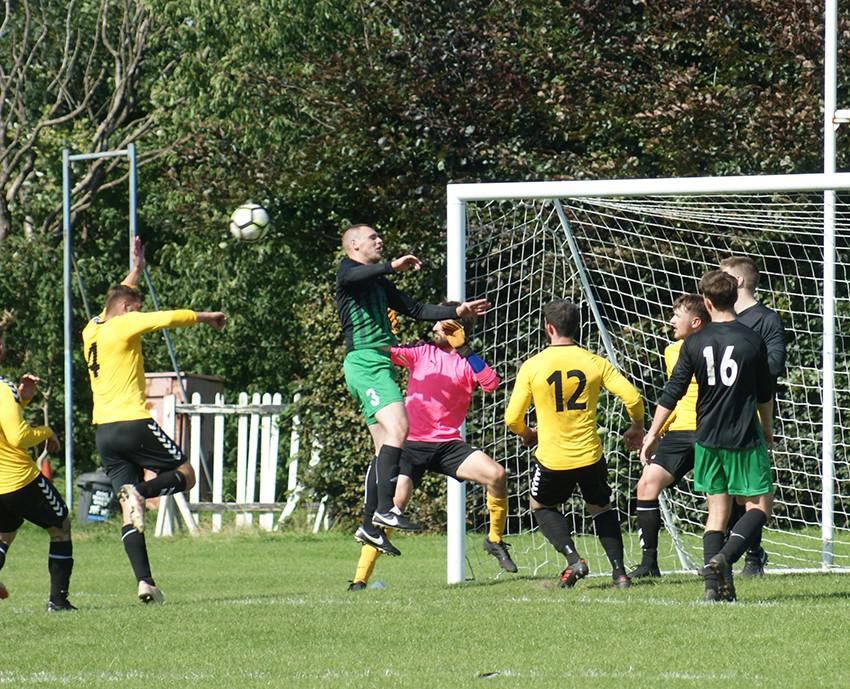 Despite the poor midweek weather, there was a good fixture list in the L and C this week.
The games involving the top two in the Premier Division, Whalley Range and Rochdalians, fell foul of the weather, so Waterloo jumped up to third to close the gap with a 5-2 win at home to Dom Doyle.
Abacus Media, dropped to fourth after they lost 1-3 to Salford Victoria, while Milton and High Lane shared the spoils with a 2-2 draw.
In Division One, helped by some postponed fixtures, Radclyffe extended their position in top spot with a 9-1 victory at home to Chorltonians. Urmston Town move into fourth spot after a 1-1 draw with Newton and Manchester Polonia continued their recent good form with a 4-2 win at Signol Old Boys.
Moston Brook and Swinton shared the points in a 4-4 draw.
Division Two saw leaders Dukinfield Athletic lose 2-1 away at Stoconians and second-placed South Manchester Reserves saw them lose 7-3 to Hadfield Athletic.
North Walkden took a 2-0 win in their local derby at Barr Hill. Bedians stay with them after 6-1 win at Chorltonians Reserves. In the other match Oldham Victoria took 5-2 victory away at Mellor Reserves.
In Division Three, leaders Signol Athletic stay top with a 2-0 win away at Salford Victoria Reserves and Chadderton Cott won 8-1 at Spurley Hey. Moving into third place were Village Manchester winning 2-0 against Denton Town Reserves. Chadderton Park took a 5-1 win at home to Stoconians Reserves and Elton Lib Hargreaves took a 3-1 win against Hooley Bridge.
In Division A, top club AFC Stockport won 3-2 against Salford Storm, while Mellor thirds crushed Moston Brook Reserves 7-1 to move into second place above Old Stretfordians Reserves who lost 3-2 at Rochdale Galaxy.
Trafford United Reserves won 3-2 away at Dukinfield Athletic Reserves and Wythenshawe Wanderers won 4-1 at home to Deans.
In Division B, leaders Parrs Wood Celtic won 5-4 against Heaton Mersey. Second-placed AFC Oldham went down 3-2 to Moston Brook thirds. Chorltonians Athletic won 3-2 at Flixton Juniors, while Hillgate hit eight goals with no reply against Spurley Hey Reserves.
Division C leaders Salford Storm Reserves took a 1-0 win from Govan Athletic A, while second place Irlam Tigers Rangers won 6-2 at home to Stoconians fourths. Staly Lions held Chadderton Park Reserves to a 2-2 draw and Altrincham Hale A drew 3-3 at home to AFC Stockport.
By Graham Ellis