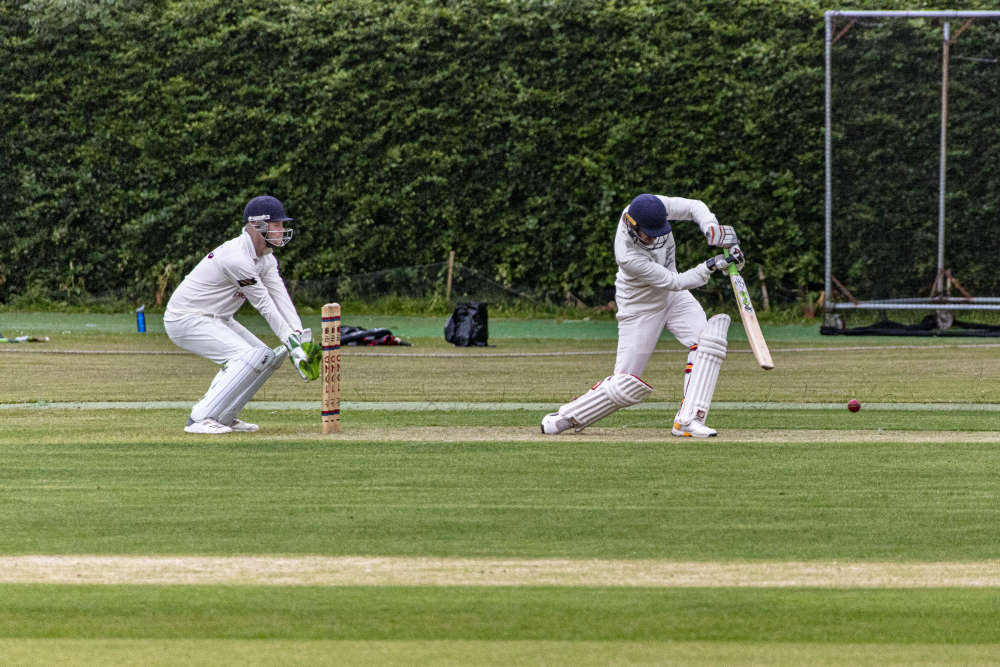 A full programme of games throughout the divisions resulted in a mixed bag of results locally.
There were wins for Flowery Field; Droylsden; Staley; Micklehurst; Denton and both Ashton and Ashton Ladysmith.
Premier
Denton West lost for the second week in succession, this time at Woodbank, and in doing so fell away from top spot as Prestwich's win at Denton SL took them above West. The Windsor Park side set Woodbank 227 for the win after totalling 226-9. Pro Rohail Nazir, (53), and Liam Kilburn, (59), provided the base of the West innings and some late order contributions gave them a decent total. The home side, who made the early running with West this season, replied in fine style getting home by five wickets with over five overs to spare.
Denton SL slipped into mid table with a third defeat in four games, as they had no answer to new leaders Prestwich. It was a pretty dismal display with the bat as DSL just about managed to break the 100 mark, taking 36 overs to get there. Only Liam Parkinson, (36), showed much resistance. Prestwich cantered home by eight wickets inside 23 overs, and now have a 2-point advantage over West.
Woodbank 227-5 Denton West 226-9; Edgworth 141-4 Moorside 139ao; Roe Green 313-7 Heyside 157ao; Clifton 277-8 Astley & Tyldesley 275-6; Walshaw 261-3 Egerton 147ao; Denton SL 103ao Prestwich 105-2
Premier 2
Flowery Field maintained the pressure on leaders Heaton, with a comprehensive win over visitors Greenfield, who are struggling after relegation last year. Greenfield got off to a decent start, reaching 60 before the 1st wicket fell. After that it was much of a procession as a further nine wickets fell for 61, as the visitors had no answer to Adam Bardsley, (5-17). A target of 122 proved no problem for Flowery who got home in short order with pro Shreevats Goswami, (56*), leading the way.
Glossop lost for the fourth game in a row but made hosts Flixton fight hard for the win after setting them a mediocre 129 for the victory. It was only Dom Perrin who made 46, (coming in at no. 7), who got Glossop over the 3-figure mark after they fell to 46-6. It looked like a simple win for the hosts after they got to 109-5, before Will Hargreaves, (4-48), exerted pressure as 3 wickets fell quickly. There was to be no further success for Glossop, however, and the defeat leaves them in 9th place, just three points above the drop zone, which is currently occupied by Glodwick, Greenfield and Bury.
Flixton 131-8 Glossop 128ao; Brooksbottom 112ao Glodwick 64ao; Bradshaw 164ao Shaw 77ao; Bury 91ao Stand 194-9; Flowery Field 122-3 Greenfield 121ao; Heywood 78ao Heaton 179-9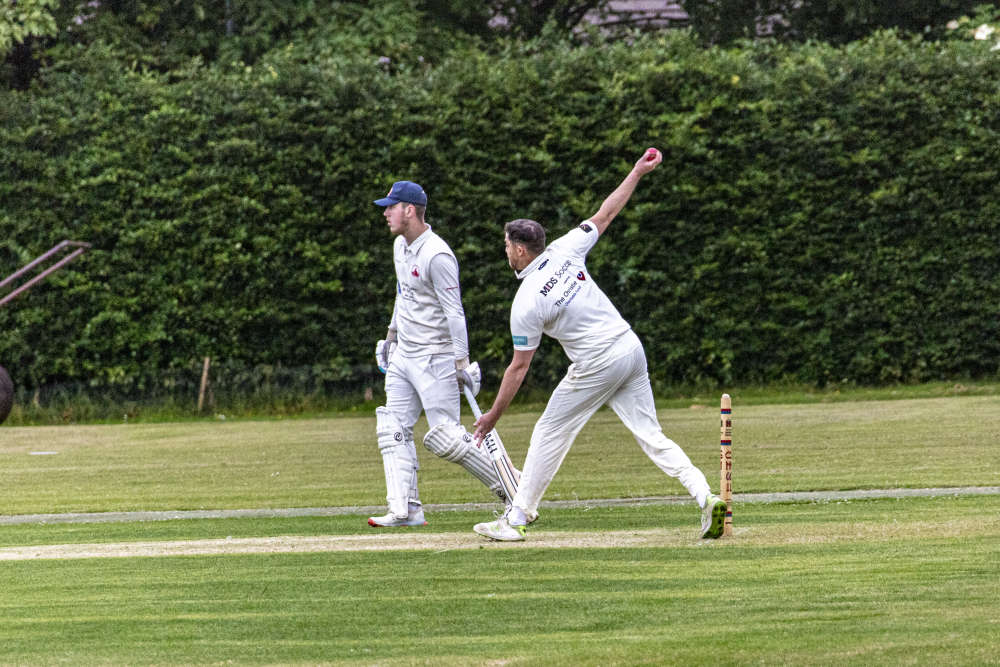 Championship
Dukinfield have featured in some tight games recently, and the visit of Friarmere proved no exception. However, once again, they finished on the wrong side of the result. Batting first they got to 80-2, (Jake Fenton 48), before four wickets fell in 13 balls. It left Dukinfield on the back foot, and they limped to 127ao. Friarmere tumbled to 89-8 in reply, (3 wickets each for Fenton and Ben Pugh), and Dukinfield were favourites. However, the Friarmere tail showed lots of resolve and a ninth wicket partnership of 35 took them to the brink of the win which was completed with 1 wicket to spare.
The loss leaves Dukinfield in ninth place, just above Mottram, who went down for the fourth time in a row as visiting Swinton Moorside won in a game decided on a DSL target after a rain interruption. Mottram had posted a more than decent 213-6, after Ashley Metcalfe, (96), narrowly missed out on three figures. There were good contributions from Oliver Andrew, (39), and Jordan Irons, (34). The rain arrived with the Swinton reply underway, and with 29 overs lost the target was reduced to 103 from 21 overs. They reached it with a couple of overs and six wickets to spare.
Woodhouses, leaders at the start of the day, were roundly beaten by Monton, and Elton are now top closely followed by a resurgent Royton, who have pro Chirag Khurana in fine form. His 134, (a third century of the season, to add to five 'fifties'), now means he has 759 runs already.
Woodhouses 61ao Monton 63-3; Dukinfield 127ao Friarmere 128-9; Winton 60ao Stretford 174ao; Mottram 213-6 Swinton Moorside 103-4 (won on DSL); Whalley Range 103ao Elton 182-7; Westleigh 225ao Royton 274-5
Division 1
Droylsden are in superb form and lie in second place after a comprehensive win over Golborne. Hashan Gunathila racked up 71 runs, (getting him to 634 runs for the campaign), together with Cameron Mapstone, (78), in an opening partnership of 132 set Droylsden well on the way to an imposing 279-7. It was far too many for the hosts as Gunathila got to work with the ball, taking 5-40 as Golborne fell away, leaving Droylsden winners by 99 runs.
Hadfield started the season at a pace, but new leaders Thornham had the upper hand, as the Newshaw Lane team fell to defeat for the third time in four games. Thornham totalled 256-6, with only Louis van Zyl, (3-45), making much impression with the ball. A target of over five an over proved too many for Hadfield after a steady start. Van Zyl made it a decent day personally as he finished with 41, as Hadfield ended up 94 adrift.
Stayley have picked up recently and their third win in a row, as they visited struggling Oldham who remain winless, leaves them in fourth place. Stayley were indebted to Chris Tipper, (95), together with support form Rhys Downed and Mike Jones as they posted 251-9 at The Pollards. The fragile Oldham batting line-up has struggled this season and so it proved again as they had no answer to Amir Shahzad, (7-47), and they were well adrift at the end, finishing on 118ao.
Golborne 180ao Droylsden 279-7; Austerlands 238-5 Uppermill 142ao; Edenfield 214ao SW Manchester 177ao; Oldham 118ao Stayley 251-9; Hadfield 162ao Thornham 256-6; Saddleworth 253-8 Roe Green 2nd XI 183ao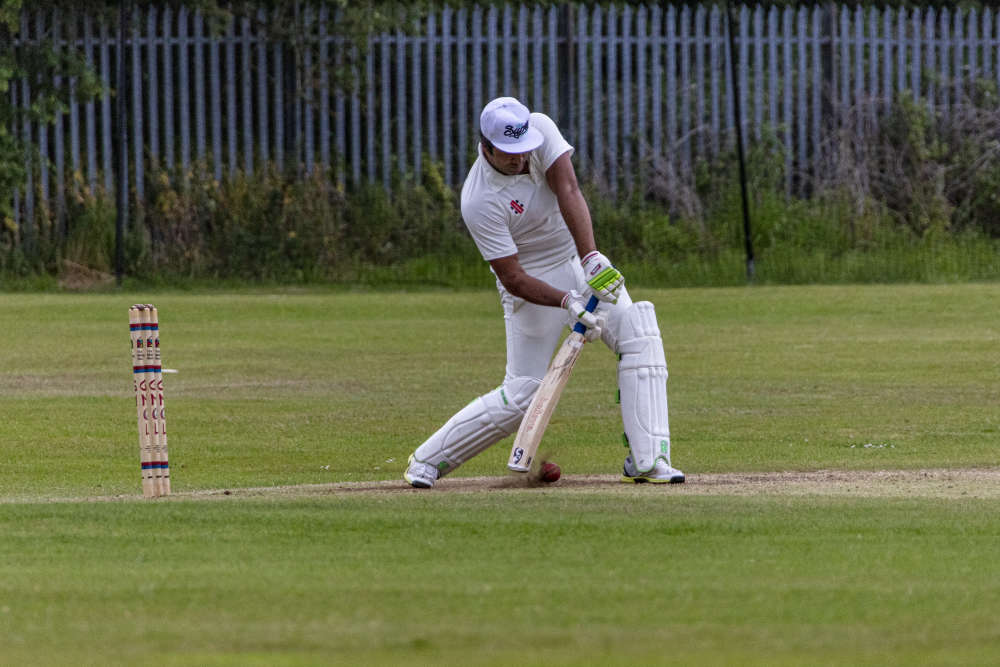 Division 2B
Micklehurst have improved recently after a shaky start, and they got their fourth consecutive win when visiting Denton West. The home team, who started the season with six wins were dismissed for 148, (Ryan Halpin 40), as Rizwan Hussain took 5-32 for Micklehurst.
It was certainly Hussain's day as in the reply he came in with the Richmond Hill team on 63-4, and simply destroyed the West attack. He got 75 of the 86 still needed, taking 38 balls, hitting 10 boundaries and four maximums. He is an integral part of the Micklehurst line-up and now has 431 runs and 26 wickets.
Denton had another welcome win in a nail biter as they hosted Littleborough Lakeside. They would not have been too hopeful after totalling only 121ao. The Lakeside reply found difficulty in the face of Andy Mather, (4-36), and Andrew Neill, (3-13), but with 14 needed and three wickets left the visitors were favourites. A crucial run out of the Lakeside top scorer was the key moment, and with him gone Denton clinched the win by the fine margin of eight runs.
Werneth top the table after beating Milnrow, who lie eight points below the Coppice team in second place.
Greenfield 2nd XI 72ao Wythenshawe 73-0; Werneth 100-5 Milnrow 99ao; Denton 121ao Littleborough Lakeside 113ao; Glodwick 2nd XI 199ao Oldham 2nd XI 291ao; Friarmere 2nd XI 147-7 Denton SL 2nd XI 143ao; Denton West 2nd XI 148ao Micklehurst 152-4
Division 3E
Ashton remain with a 100% record after a ninth win, this time beating Werneth by five wickets at Rayner Lane. They top the table by seven points from Heyside who beat Woodhouses by two runs in a high scoring encounter. It was had work for both sides at Ashton, who used seven bowlers, (all of whom enjoyed success), as Werneth limped to 115ao in 43 overs. It proved to be only marginally easier for the home team who lost five wickets reaching the target. Om Trivedi guided them over the line in the end.
An exciting game at Rose Hill Road saw Ashton Ladysmith only narrowly defend a total of 228ao.
They reached that thanks to Waqar Nisar, (62), and a staggering 48 extras. The Flowery reply looked to be in tatters at 109-6, (Khaliq ur Rehman 4-49), but a superb seventh wicket partnership of 115 between Adam Johnson, (94), and James Bradbury, (42*), took Flowery to the brink of victory.
Johnson was dismissed with one ball remaining and Flowery needed four for the tie or six for a win off the last ball. Ladysmith limited them to a single and clinched the win by three runs.
Springhead 143ao Dukinfield 2nd XI 145-4; Royton 2nd XI 245-9 Heywood 2nd XI 128-8; Ashton 119-5 Werneth 2nd XI 115ao; Heyside 2nd XI 243-9 Woodhouses 2nd XI 241-9; Glossop 2nd XI 145-1 Mottram 2nd XI 142-8; Ashton Ladysmith 228ao Flowery Field 2nd XI 225-7
Pictures by John Parkins