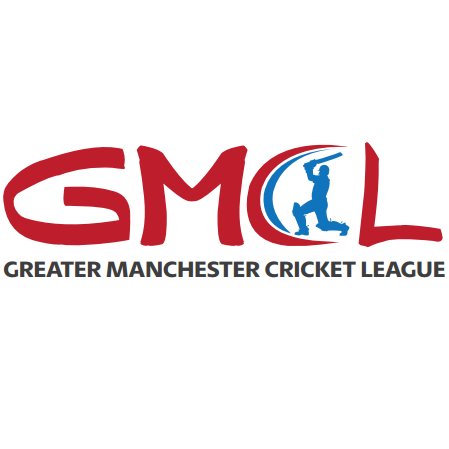 The GMCL season sprang into action on Saturday and for the local teams it was a day of mixed fortunes.
The 13 local teams saw eight wins and five defeats. There were some great individual performances, with Liam Doyle, whose 80 and 4-14, contributing hugely to the biggest win of the day as Hadfield crushed Oldham dismissing them for 27 and winning by 239 runs.
Premier:
On their return to the top Division Denton West got off to a winning start, but not one that came without early alarms. Visiting Heyside, who finished fifth last year, West took first knock and inside 15 overs had collapsed to 72-8. An early finish looked on the cards. That was until Jordan Williams joined John McAllister. The pair added 82 for the ninth wicket, Williams starring with 61, and it left West with a final total of 162ao – a not insurmountable target on the Little Hey Street ground. The West attack was up to the job, as Roman Walker, (4-34), and Caleb Daniels, (2-12) reduced the hosts to 61-6. There was to be no repeat of the West late innings heroics, as Aaqib Uppal weighed in with 3-13 West came out with a 33-run victory.
Denton SL visited Walshaw and batting first were indebted to Adam Hawley, (74) and Kyle O'Reilly, (44), who added 96 for the sixth wicket and helped them to a total of 231ao. The hosts put up a decent showing in return, but with Mark Selby picking up 4-33 they fell behind the rate. The fall of Saif Bhojani for 88, with 20 balls left and 39 still required, was the key moment, and DSL ended up with a 14-run win as Walshaw closed on 217-8.
Clifton 211-5 Edgworth 215-7; Moorside 102-2 Egerton99ao; Walshaw 217-8 Denton SL 231ao; Heyside 129ao Denton West 162ao; Astley & Tyldesley 147ao Woodbank 269-7; Prestwich 278-9 Roe Green 150-9
Premier 2:
Glossop put relegated Greenfield to the sword at North Road and that after the visitors had reached 60-3 with 30 overs left. Seven wickets fell for 37 with Dominic Perrin taking 4-14. The meagre target proved no problem for Glossop despite the loss of two early wickets. Lee Dale and Matt Sonczak, who have both returned to Glossop this season, took them home without further alarms, clinching an eight wicket win inside 20 overs.
Flowery Field had a similarly convincing win, at home to Brooksbottom. Mike Finan, who has been such a key player for Flowery in the last four years, led the way, taking 5-46 as the visitors totalled 167ao. A consistent performance with the bat in reply, (Keegan Taylor top scoring with 50), took Flowery to a 6 wicket win with plenty of time to spare.
Flowery Field 168-4 Brooksbottom 167ao; Bradshaw 254-8 Flixton 137ao; Shaw 262-6 Bury 253ao; Glodwick 101ao Heywood 267-7; Glossop 98-2 Greenfield 97ao; Heaton139ao Stand 100ao
Championship:
Dukinfield and Mottram were both promoted from Division 1 in 2021 and met in an opening day Tameside derby at Higher King Street. The honours ended with the home team who totalled 235ao, with Will Allen opening and leading the way with 84. Oliver Andrew, who had a great all-round performance last year, (nearly 800 runs and 50 wickets in all competitions), shone with the ball taking 5-58. It proved to be 53 runs too many for Mottram although Jordan Irons, (57), battled well
Friarmere 67ao Woodhouses 70-5; Dukinfield 235ao Mottram 182ao; Stretford 223-8 Whalley Range 222-6; Westleigh 111ao Winton 153ao; Elton 197-4 Monton 195-6; Swinton Moorside 231ao Royton 234-3
Division 1:
Hadfield, routing Oldham, had the most convincing win of the day. Up at The Pollards, Liam Doyle led the way with 80, and together with impressive contributions from the middle order, an imposing total of 266ao set the hosts a sizeable challenge. They simply folded in reply. The innings was over and done with in 64 balls as Cameron Ball, (6-12), and Doyle, (4-15) ran through them for 27, as Hadfield picked up a 239-run win and maximum points.
Stayley, beginning life a division lower after relegation, barely challenged SW Manchester who posted 213-9. The Oxford Street team would have been hopeful after reaching 80-2, but the loss of both Chris Tipper and Jake Barlow precipitated a procession as eight wickets fell for 38, as Stayley fell short by 95 runs.
Droylsden dismissed visiting Uppermill for 181 but would have been disappointed after reducing them to 77-7, (Safri Ashraf 5-24). A hard hitting 50 from Matt Halliday left Droylsden well placed at 72-1 with 39 overs left but eight overs later it had fallen to 95-6, and there was to be no winning comeback as they fell 25 adrift.
Roe Green 2nd XI 82ao Austerlands 195ao; Droylsden 156ao Uppermill 181ao; Saddleworth 192-6 Edenfield 104-9; Oldham 27ao Hadfield 266ao; Thornham 265-5 Golborne 229ao; SW Manchester 213-9 Stayley 118ao
Division 2A:
Darcy Lever 240-8 Prestwich 2nd XI 164ao; Adlington 218-8 Heaton 2nd XI 142ao; Worsley 145ao United Stars 242ao; East Lancs PM 135ao Tottington 290-9; Daisy Hill 235-8 Deane & Derby 231-5; Radcliffe 137-4 Astley & Tyldesley 2nd XI 134ao
Division 2B:
Following relegation Denton responded brilliantly with two outstanding performances giving them a 188-run win at Greenfield. Alex Beeley put the home attack to the sword finishing with an unbeaten 126 as Denton totalled 250-9. The home line up had no answer to Andy Mather. He simply ran through them, ending up with outstanding figures of 8-40.
By their own admission, a Micklehurst total of 236 was under par on the high scoring Richmond Hill ground. Tom White, (66) and Lewis Daniel, (65), contributed well. The hosts made visitors Littlleborough Lakeside fight hard for the win, but they eventually triumphed by four wickets with 17 balls to spare
Denton SL 2nd XI 290ao Oldham 2nd XI 348ao; Micklehurst 236ao Littleborough Lakeside 239-6; Milnrow 136-6 Friarmere 2nd XI 132ao; Wythenshawe 154-6 Glodwick 2nd XI 150ao; Greenfield 2nd XI 62ao Denton 250-9; Denton West 2nd XI 88ao Werneth 67ao
Division 3E:
Relegated from Division 2 last year, Ashton started off with a comfortable win at Woodhouses. The Rayner Lane attack put pressure on the home line-up throughout, and Josh Gee, a product of the junior set up, relished a chance with the ball picking up 4-15. Richard Taylor, returning to Ashton, after a spell at town rivals Ladysmith, gave them a great start. His 47 put them well on the way to a seven-wicket win.
Ashton Ladysmith made a great effort in chasing Heywood's 201-4 and fell only five short after a really consistent batting display saw eight players reach double figures. After their promotion they will not be too downhearted, and this performance will give them confidence for the season ahead.
Woodhouses 2nd XI 124ao Ashton 127-3; Royton 2nd XI 80ao Glossop 2nd XI 248ao; Springhead 96ao Heyside 2nd XI 248ao; Werneth 2nd XI 144-9 Flowery Field 2nd XI 145-7; Mottram 2nd XI 206-9 Dukinfield 2nd XI 213-5; Heywood 2nd XI 201-4 Ashton Ladysmith 196-8
Division 4E:
Ashton 2nd XI 101-7 Milnrow 2nd XI 100ao; Hadfield 2nd XI 237-9 Springhead 2nd XI 273-5; Stayley 2nd XI 206ao Moorside 2nd XI 341-7; Denton 2nd XI 48ao Saddleworth 2nd XI 49-1; Austerlands 2nd XI 121ao Shaw 2nd XI 223-7; Failsworth Macedonia 90-4 Droylsden 2nd XI 88ao; Sunday; Ashton 2nd XI 187-9 Newton Heath 72ao
****
THIS WEEK'S FIXTURES
Premier: Edgworth v Denton SL; Heyside v Moorside; Egerton v Prestwich; Roe Green v Astley & Tyldesley; Denton West v Walshaw; Woodbank v Clifton
Premier 2: Greenfield v Glodwick; Bury v Bradshaw; Heaton v Glossop; Flixton v Brooksbottom; Heywood v Shaw; Stand v Flowery Field
Championship: Elton v Swinton Moorside; Mottram v Winton; Woodhouses v Dukinfield; Monton v Westleigh; Royton v Stretford; Whalley Range v Friarmere
Division 1: Droylsden v SW Manchester; Golborne v Roe Green 2nd XI; Austerlands v Saddleworth; Uppermill v Oldham; Edenfield v Hadfield; Stayley v Thornham
Division 2A: Prestwich 2nd XI v Worsley; Astley & Tyldesley 2nd XI v Darcy Lever; Tottington v Adlington; Deane & Derby v Radcliffe; East Lancs PM v Daisy Hill; United Stars v Heaton 2nd XI
Division 2B: Denton SL 2nd XI v Littleborough Lakeside; Oldham 2nd XI v Denton West 2nd XI; Denton v Werneth; Glodwick 2nd XI v Greenfield 2nd XI; Friarmere 2nd XI v Wythenshawe; Micklehurst v Milnrow
Division 3E: Ashton Ladysmith v Royton 2nd XI; Flowery Field 2nd XI v Springhead; Werneth 2nd XI v Mottram 2nd XI; Glossop 2nd XI v Heyside 2nd XI; Ashton v Heywood 2nd XI; Dukinfield 2nd XI v Woodhouses 2nd XI
Division 4E: Shaw 2nd XI v Ashton 2nd XI; Hadfield 2nd XI v Denton 2nd XI; Milnrow 2nd XI v Failsworth Macedonia; Moorside 2nd XI v Droylsden 2nd XI; Saddleworth 2nd XI v Austerlands 2nd XI; Springhead 2nd XI v Newton Heath