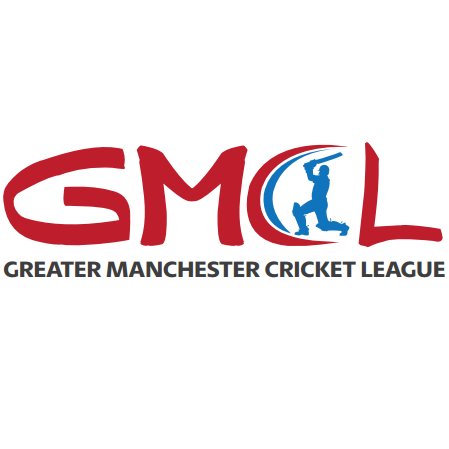 An absolutely glorious weekend saw some great cricket and with the season now having only eight weekends to run issues of promotion and relegation are becoming a little clearer.
Denton West look well set for a return to the top division and reached the Derek Kay Cup Final where they will face Prestwich; Mottram returned to the top of Division 1 as Dukinfield lost. But the Higher King Street team reached the Championship Cup Final after beating Thornham on Sunday. Mottram will host the Championship T20 Finals Day this Sunday as the only local representative.
Premier 1:
Denton SL were due to face Roe Green in a top of the table clash but the fixture fell victim to a Covid alert at Roe Green. The key game which did take place was at Prestwich, (4th) who met table toppers Clifton. It went the way of the home team, as they routed Clifton, dimissing them for 68 after running up 278-8. In doing so the went to the top. Heyside missed the chance of getting in contention as they failed by some distance to chase a very moderate Egerton total of 137. Just four points separate the top four, with Clifton having played a game more and a close finish to the season looks in prospect.
Denton SL exited from the Premier T20 comptition at the quarter final stage on Friday evening as they fell 14 runs short against Heyside. Finals Day, which is scheduled for this coming Sunday will feature Clifton; Moorside; Heyside and Egerton.
Egerton 137ao Heyside 51ao; Greenfield P-P Moorside; Glodwick 191ao Astley & Tyldesley 265ao; Prestwich 278-7 Clifton 68ao; Denton SL P-P Roe Green; Flixton 109-9 Woodbank 105ao. Sunday: Woodbank 186-3 Glodwick 181ao
Premier 2:
After another win on Saturday, (this time over struggling Monton), Denton West now hold a 23 point advantage over fourth placed Bury and know that four wins from the remaining eight games will see them return to Premier 1. It was a simply sensational display with the ball from Sachithra Perera, making a sub-pro appearance with his main club Rishton not having a game. The Sri Lankan legspinner came into the attack with 6 overs gone, and reduced Monton from 35 without loss to 71 all out. He finished with 9-12. West lost some early wickets in reply but eased to a 5 wicket win. It was a great all round weekend at Windsor Park as the 1st XI beat Glossop in the Derek Kay Cup semi-final, and will now face Prestwich in the final at Bradshaw on August 1st. Added to that their 2nd and 3rd XI's both progressed in the respective cup competitions.
Glossop missed the chance to keep pressure on Bury as they went down at Bradshaw. Adam Hayes, with 90, was key to Glossop posting a more than decent 223-7 and two early wickets in the Bradshaw reply will have given them hope of picking up the points. However, a 3rd wicket partnership of 115 proved to be Glossop's undoing a they failed to build on that breakthrough, and the hosts went to victory by 6 wickets with 3 overs to spare.
Flowery Field won for the second week in a row as they put the Royton attack to the sword, running up a massive 353ao. There were half centuries for Mike Finan, (81); Owen Feakes, (72) and Ben Mason, (69), as Flowery added 80 in the last seven overs. Royton have struggled all season, with only a single win, and they simply collapsed as their last seven wickets fell for 16. They ended up 71ao, as Adam Bardsley, (4-2), saw Flowery to a 282 run victory.
Bradshaw 226-4 Glossop 223-7; Monton 71ao Denton West 75-5; Heywood 153ao Bury 185-6; Flowery Field 353ao Royton 71ao; Edgworth N/A Walshaw; Woodhouses 106ao Stand 147ao
Championship:
Stayley will be looking nervously over their shoulder, after a defeat at Westleigh left them just a point above the relgation places. The home side reached 230-5, setting Stayley a rate of just over 4.5 runs per over for the win. They progressed well, getting to 106-1 with nearly 30 overs left, but the departure of Imran Khalid, (53), slowed things down and despite some useful contributions lower down they fell 24 short. At the top of the table it is increasingly looking like a four way fight for the promotion places with Brooksbottom, Swinton Moorside, Shaw and Heaton all involved.
Uppermill N/A Elton; Winton 50ao Edenfield 66ao; Heaton 168-6 Friarmere 164ao; Shaw 181ao Swinton Moorside 182-8; Westleigh 230-5 Stayley 204ao; Brooksbottom 205-8 Whalley Range 52ao
Division 1:
Dukinfield's stay at the top lasted just a week as they went down narrowly in a low scoring affair when they visited Golborne. The home team batted first and Dukinfield restricted them to 147ao, with Syd De Silva taking 6-33. Taking up the chase Dukinfield reached 65-1, (De Silva again taking a leading role with 48), and then 104-2 with plenty of time left. But with Denuwan Dadellage and De Silva gone, the rest of the order couldn't get them over the line as they fell 12 short. Dukinfield exited the Championhip T20 on Friday, but reached the final of the 1st XI Championship Cup on Sunday with a comfortable victory over Thornham which leaves them facing Shaw in the Final at Mottram on August 8th.
Mottram returned to the top as their powerful batting line-up racked up the runs again. They made 257-7 visiting Milnrow with Liam Tongue starring with an unbeaten 103. It was far too many for the struggling hosts, (one win in 13 games), as Jordan Swann , (4-41) led Mottram to a comprehensive 139 run win. Mottram reached the Championship T20 Finals day which will be held at their ground this Sunday. Golborne, Wythenshawe and Elton are the other finalists.
Droylsden, after a couple of decent wins recently, went back to old ways as they went down at home to SW Manchester by eight wickets. Droylsden recovered from 74-6 to reach 146 but this was no challenge at all for the visitors who romped home by eight wickets. The defeat saw Droylsden fall back into the relegation zone.
Prestwich leapfrogged them as they visited Egerton Street and defeated Denton who set them 197 for the win after Usman Malik had led from the front with 101. The visitors fell to 73-5 with Jamie Walker, taking 4-46, but Denton failed to capitalise on this and Prestwich lost only one more wicket as they reached the target.
Hadfield, due to the vagaries of the fixture list, were not in action.
Droylsden 146ao SW Manchester 147-2; Milnrow 118ao Mottram 257-7; Austerlands 195ao Stretford 242ao; Denton 196ao Prestwich 2nd XI 198-6; Golborne 147ao Dukinfield 135ao; Adlington 335-6 Oldham 152ao
Division 2A:
Stand 2nd XI 156-9 Deane & Derby 157-3; Roe Green 2nd XI 153ao Daisy Hill 212ao; Hindley SP 55ao Tottington SJ 125ao; Radcliffe 159ao Worsley 41ao; Elton 2nd XI 142ao East Lancs PM 143-9
Division 2B:
Micklehurst continue to march on and made it seven wins in a row after chasing 195 for the win against Denton SL 2nd XI. The loss of a couple of early wickets was no barrier as Jake Caudwell, (40), Liam Garnett, (55*), and Rizwan Hussain, (41*) took them to a comfortable win by six wickets. Hussain is having a great season and his knock on Saturday brought him to 500 runs, added to which he has 25 wickets. The Richmond Hill side have narrowed the gap to leaders Saddleworth and are now 14 points adrift with eight games left.
After a trying season so far Ashton will have welcomed their six wicket win at Glossop 2nd XI. Ahasan Shahzad had a great all round day. His 6-26 was instrumental in dismissing the hosts for 115, and then in the reply he made 51 as Ashton picked up the points. It will still be a struggle for the Rayner Lane side to escape the drop but this performance will certainly have given them heart.
Whalley Range 2nd XI 178ao Saddleworth 249ao; Micklehurst 199-4 Denton SL 2nd XI 194ao; Littleborough Lakeside 79ao Wythenshawe 129ao; Springhead 78-5 Glodwick 2nd XI 77ao; Denton West 2nd XI 89ao Werneth 93-8; Glossop 2nd XI 115ao Ashton 116-4.
Division 3E:
Oldham 2nd XI 153ao Hadfield SA 2nd XI 63ao; Werneth 2nd XI 281-8 Newton Heath 185ao; Dukinfield 2ndXI 123ao Flowery Field 2nd XI 124-7; Friarmere 2nd XI 130-5 Heywood 2nd XI 126ao; Moorside 2nd XI P-P Greenfield 2nd XI; Mottram 2nd XI 220ao Friends United 221-9
Division 4E:
With Woodhouses 2nd XI being hit by a Covid alert Ashton Ladysmith seized the chance to close the gap, as a three wicket win over Springhead 2nd XI took them within four points. Springhead totalled 224-9, with Paul Reynolds picking up 4-46. The Ladysmith response was dominated by Richard Taylor, (40), and Janak Patel, (105). Between them the pair have now totalled nearly 900 runs this season.
Ashton 2nd XI P-P Woodhouses 2nd XI; Ashton Ladysmith 228-7 Springhead 2nd XI 224-9; Failsworth Macedonia 217-6 Denton 2nd XI 210-9; Blackley 111ao Droylsden 2nd XI 115-7; Saddleworth 2nd XI 121ao Austerlands 2nd XI 249ao
Friday 16th July - T20 Competitions – Quarter Finals (Local games)
Premier: Denton SL 146-8 Heyside 160ao
Championship: Werneth 113-9 Mottram 144-5; Dukinfield 99ao Wythenshawe 130-8
Sunday 18th July – Cup Competitions
Derek Kay Cup (S/F): Denton West 145-1 Glossop 144ao
1st XI Championship Cup (S/F): Dukinfield 186-9 Thornham 122ao
2nd XI Premier Cup (S/F): Denton SL 126ao Denton West 170ao
Sunday Premier Cup (Q/F): Heaton 202-3 Denton SL 197ao
Sunday Plate (Q/F): Droylsden 131ao Denton West 201ao; Astley Bridge 107-4 Ashton 106ao; Newton 136ao Greenfield 172-7
****
THIS WEEK'S FIXTURES
Premier 1: Astley & Tyldesley v Greenfield; Moorside v Egerton; Woodbank v Heyside; Flixton v Denton SL; Roe Green v Prestwich; Clifton v Glodwick
Premier 2: Bury v Monton; Denton West v Bradshaw; Stand v Glossop; Woodhouses v Edgworth; Walshaw v Flowery Field; Royton v Heywood
Championship: Friarmere v Winton; Edenfield v Uppermill; Whalley Range v Elton; Brooksbottom v Westleigh; Stayley v Shaw; Swinton Moorside v Heaton
Division 1: Hadfield SA v Adlington; Thornham v Austerlands; Droylsden v Milnrow; Oldham v Golborne; Dukinfield v Stretford; Prestwich 2nd XI v Mottram; SW Manchester v Denton
Division 2A: Tottington SJ v Roe Green 2nd XI; Daisy Hill v Stand 2nd XI; East Lancs PM v Deane & Derby; Elton 2nd XI v Radcliffe; Irlam v Hindley SP
Division 2B: Wythenshawe v Micklehurst; Denton SL v Whalley Range 2nd XI; Ashton v Saddleworth; Glossop 2nd XI v Denton West 2nd XI; Werneth v Springhead; Glodwick 2nd XI v Littleborough Lakeside
Division 3E: Flowery Field 2nd XI v Werneth 2nd XI; Newton Heath v Oldham 2nd XI; Friends United v Hadfield SA 2nd XI; Mottram 2nd XI v Moorside 2nd XI; Greenfield 2nd XI v Friarmere 2nd XI; Heywood 2nd XI v Dukinfield 2nd XI
Division 4E: Springhead 2nd XI v Stalyey 2nd XI; Austerlands 2nd XI v Woodhouses 2nd XI; Saddleworth 2ndXI v Blackley; Failsworth Macedonia v Droylsden 2nd XI; Denton 2nd XI v Ashton Ladysmith