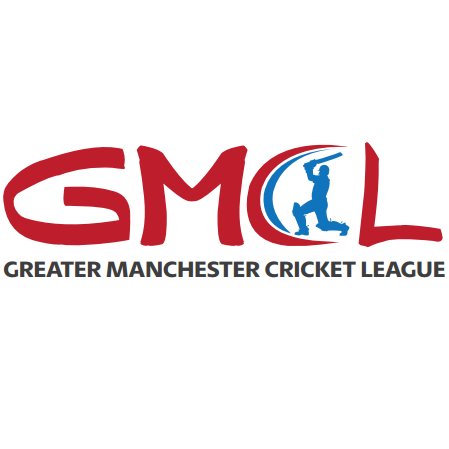 The promotion and relegation issues are certainly hotting up in all the Divisions. 
Locally Denton SL fell off top spot after a defeat at Clifton. However, Denton West cemented their place at the top of Premier 2, and they will now be keenly eyeing top level status in 2022. Glossop's recently improved form has brought them into contention as well. There is a lot of local interest at the top of Division 1 where Dukinfield have climbed the table impressively and a fifth win in six games took them to the top. Mottram are in third place after a revenge win over Stretford. Micklehurst had a fine win at Division Two leaders Saddleworth.
Premier 1:
The top of the table clash between Clifton and Denton SL went the way of the home team, with the win enabling Clifton to leapfrog DSL into top place. A consistent diplay through the innings saw Clifton total 230-5, (Matt Sonczak 3-59). In their reply DSL fell to 41-4, and despite a fighting 64 from Ben Tighe they were 51 short at the end. Roe Green's game was abandoned after heavy rain so with nine games left the top three are split by only four points and the race for the title promises to provide an exciting finale. Prestwich also have a keen interest and with a game in hand will be looking to join the battle. The coming weekend sees two huge games with Denton SL hosting Roe Green and Prestwich playing Clifton.
On Sunday Denton SL exited the Derek Kay Cup at the quarter final stage, thereby relinquishing their hold on the trophy which they won in 2019.
Heyside 237-3 Greenfield 234-9; Woodbank 213-8 Egerton 207-9; Roe Green 135-1 Flixton dnb (Aban); Clifton 230-5 Denton SL 180ao; Astley & Tyldesley 133ao Prestwich 156-5; Moorside 258ao Glodwick 141ao
Premier 2:
Denton West maintained top spot, and hold an 11 point lead after another win, this time at home to Heywood. Batting first West fell to 77-6 but were rescued by a fine seventh wicket partnership between skipper George Hil, (71) and Liam Kilburn, (56), as they finished with 201ao. Bowling unchanged Jordan Williams, (5-52) and Callum Flynn, (3-45) routed Heywood who fell to 49-9. Sean Burrill, (66* off 26 balls) managed to get Heywood to 98ao.
Glossop's fine form has pushed them into contention for promotion, and with three clubs being promoted a comprehensive home win over struggling Monton gave that run even more impetus. The game was as good as over inside the first 11 overs as Monton fell to 9-6, and they finally limped to 64ao, (three wickets each for Oliver Kenyon and James Eyre). Glossop wasted no time in their reply and took just 10 overs to get over the line.
Flowery Field, after three consecutive defeats, got back to winning ways as they disposed of Bury, who reached 145-6, (Adam Bardsley 4-34). Mike Finan, unusually batting down the order ended with 54 as Flowery gained a four wicket win, which took them out of the relegation spots, with it now seeming a huge task for both Monton and Royton to avoid the drop.
Glossop 65-3 Monton 64ao; Stand 138-7 Bradshaw 93ao; Walshaw 104ao Woodhouses 137ao; Royton 162ao Edgworth 286-5; Bury 145-6 Flowery Field 146-6; Denton West 201ao Heywood 98ao
Championship:
Stayley, after a week out of action, found their return a chastening experience. Visitors Brooksbottom ran up a very challenging 242ao, despite 5-45 from Faisal Hussain. Stayley were never in the hunt and they fell for 65 inside 21 overs as the win for Brooksbottom took them to the top of the table. Stayley however, are looking over their shoulders, and now stand only two points outside the relegation zone.
Elton 181ao Winton 189-8; Whalley Range 185ao Uppermill 123ao; Stayley 65ao Brooksbottom 242ao; Swinton Moorside 179ao Westleigh 138ao; Friarmere 50-4 Shaw 49ao; Edenfield 100ao Heaton 152ao
Division 1:
Last week's Reporter highlighted Dukinfield's climb up the table and a fifth win in six games took them to the top. Struggling Milnrow visited Higher King Strett and struggled, finishing with 83ao, Glynn Middleton, (4-13), leading the way with the ball for Dukinfield. The eight wicket win was secured inside 17 overs, and they will now be more than hopeful of featuring in the Champioship in 2022.
Mottram gained revenge over Stretford, who had beaten them seven days previously, with a 49 run home win. As ever the Mottram track was a delight for batsmen as half-centuries for Oliver Andrew; Steffan Fielding and Jordan Irons took them to an imposing 266-6. A real feature was the accleration at then end of the innings as 121 were added in the last 12 overs. The games looked as good as over when Stretford fell to 56-6 as Jordan Swann, (6-57), ran through the upper order. There was late resistance as Stretford managed to reach 217ao.
Droylsden picked up after a heavy defeat at the hands of Thornham the previous week, as they overcame SW Manchester. Droylsden reached 220-7 which was an achievement after falling to 86-6 with Alex Cicarillo; Silvaster Rajiv and Patrick Muthu rescuing them. In the SWM reply a four man Droylsden attack shared the wickets as the hosts fell short by 74 runs. With four teams being relegated the win was welcome for Droylsden as they climbed out of the drop zone.
There was also a welcome win for Denton, (over visitors Adlington), which left them only two points adrift of the safety zone. Callum Clayton, (86), and Martin Leech, (91) out them well on the way to an imposing 25-8, with a second wicket partnership of 120. The visitors reply was derailed with the loss of two early wickets, and after some late order resistance they reached 197ao with a five man Denton attack sharing the wickets.
Hadfield visited Thornham and would have been hopeful of a win after limiting the hosts to 131-9, (Bobby Hirst 5-18). But in their reply they reached 45-2, before a collapse saw the last eight wickets fall for only 42. Hadfield now sit in fifth place, seven points adrift of the promotion places.
Thornham 131-9 Hadfield SA 87ao; Oldham 247-8 Austerlands 246-9; Dukinfield 84-2 Milnrow 83ao; SW Manchester 144ao Droylsden 220-7; Mottram 266-6 Stretford 217ao; Denton 257-8 Adlington 197ao; Prestwich 2nd XI 116ao Golborne 121-6
Division 2A:
Deane & Derby 201-9 Roe Green 2nd XI 93ao; East Lancs PM Stand 2nd XI; Worsley 168-3 Elton 2nd XI dnb (Aban); Irlam beat Radcliffe (forfeit); Daisy Hill dnb Hindley SP 126-8 (Aban)
Division 2B:
Micklehurst made their shortest trip of the season as they visited unbeaten lasgue leaders Saddleworth, and returned with an outstanding win. It was Rizwan Hussain, with the outstanding all-round performance of the day throughout the GMCL who led the way. Batting first Saddlewoth posted 175, (Hussain 5-33). The Micklehurst reply faltered as they tumbled to 37-5, but Hussain turned things round. A superb unbeaten century, (102*), from him led the visitors to a win which took the Richmond Hill team to third. But with the strange decision of the GMCL to only promote one team from this Division it looks as though the 13 point gap will be hard to bridge.
At the other end Ashton look set for the drop. They would never have had a better chance of claiming a second win of the season after dismissing Whalley Range for 91, (Dan Hawthorne 4-29). And after reaching 43-1 they would have been more than hopeful. But that was before a catastrophic collapse which saw the last nine wickets fall for 30.
Saddleworth 175ao Micklehurst 176-6; Ashton 73ao Whalley Range 2nd XI 91ao; Werneth 255-9 Glossop 2nd XI 127ao; Glodwick 2nd XI N/A Denton West 2nd XI; Wythenshawe 126-3 Springhead 124ao; Denton SL 2nd XI 149ao Littleborough Lakeside 152-5
Division 3E:
Hadfield 2nd XI 145ao Werneth 2nd XI 146-7; Friends United N/A Oldham 2nd XI; Greenfield 2nd XI 107-6 Mottram 2nd XI 106ao; Heywood 2nd XI 214-9 Moorside 2nd XI 115-7; Flowery Field 2nd XI 159ao Friarmere 2nd XI 168ao; Newton Heath 199-5 Dukinfield 2nd XI 198-9
Division 4E:
Woodhouses 2nd XI 230-3 Stayley 2nd XI 41ao; Austerlands 2nd XI 108-2 Ashton 2nd XI 107ao; Droylsden 2nd XI 121ao Saddleworth 2nd XI 123-2; Blackley 160ao Denton 2nd XI 161-5; Springhead 2nd XI P-P Failsworth Macedonia
Sunday 11th July
Derek Kay Cup: Prestwich 265ao Denton SL 145ao
****
THIS WEEKS FIXTURES
Premier 1: Egerton v Heyside; Greenfield v Moorside; Glodwick v Astley & Tyldesley; Prestwich v Clifton; Denton SL v Roe Green; Flixton v Woodbank
Premier 2: Bradshaw v Glossop; Monton v Denton West; Heywood v Bury; Flowery Field v Royton; Edgworth v Walshaw; Woodhouses v Stand
Championship: Uppermill v Elton; Winton v Edenfield; Heaton v Friarmere; Shaw v Swinton Moorside; Westleigh v Stayley; Brroksbottom v Whalley Range
Division 1: Droylsden v SW Manchester; Milnrow v Mottram; Austerlands v Stretford; Denton v Prestwich 2nd XI; Golborne v Dukinfield; Adlington v Oldham
Division 2A: Stand 2nd XI v Deane & Derby; Roe Green 2nd XI v Daisy Hill; Hindley SP v Tottington SJ; Radcliffe v Worsley; Elton 2nd XI v East Lancs PM
Division 2B: Whalley Range 2nd XI v Saddleworth; Micklehurst v Denton SL 2nd XI; Littleborough Lakeside v Wythenshawe; Springhead v Glodwick 2nd XI; Denton West 2nd XI v Werneth; Glossop 2nd XI v Ashton
Division 3E: Oldham 2nd XI v Hadfield SA 2nd XI; Werneth 2nd XI v Newton Heath; Dukinfield 2nd XI v Flowery Field 2nd XI; Friarmere 2nd XI v Heywood 2nd XI; Moorside 2nd XI v Greenfield 2nd XI; Mottram 2ndXI v Friends United
Division 4E: Ashton 2nd XI v Woodhouses 2nd XI; Ashton Ladysmith v Springhead 2nd XI; Failsworth Macedonia v Denton 2nd XI; Blackley v Droylsden 2nd XI; Saddleworth 2nd XI v Austerlands 2nd XI