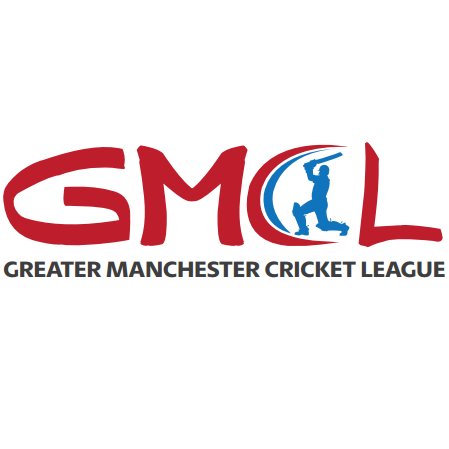 The season reached the half way point on Saturday, and locally it is looking good with three teams, Denton SL, Denton West and Mottram all heading their respective Divisions.
And with wins on Saturday, Glossop, Dukinfield, Hadfield and Ashton Ladysmith are well placed. The local highlight of the weekend was at Egerton Street where Droylsden made the Denton attack toil, posting 363-3 which included 191 from Sai Kumar. It had the Droylsden historians searching the record books who uncovered that it was the biggest individual score for 30 years and possibly a lot longer than that.
Denton West and Glossop both progressed in the Derek Kay Cup on Sunday in thrilling games with the margin of victory 5 runs in each case.
Premier 1:
With defeats for both Roe Green and Prestwich a win over Moorside left Denton SL at the top of the table and they now have a 4 point lead over 2nd placed Clifton. The visitors to Sycamore Park finished on 205ao and it was Scott Kirwin who shone with the ball taking 5-48. It was certainly Kirwin's day. After a decent start in the reply, (Adam Hawley 49), Kirwin took centre stage and took DSL to the win, finishing with 75. At the half way point in the season he now has well over 400 runs, and 25 wickets, and is looking well set for an outstanding season.
Roe Green 129ao Clifton 246-8; Flixton 208ao Astley & Tyldesley 211-7; Denton SL 206-6 Moorside 205ao; Prestwich 178-9 Heyside 276ao; Glodwick 190ao Egerton 194-6; Woodbank 238-8 Greenfield 213-9
Premier 2:
Denton West made it 8 wins for the season after a relatively high scoring game at Edgworth, and now hold a 9 point lead at the top of the table, and are looking well set for a return to the top Division. An opening partnership of 111, (Andy O'Brien 44 and John McAllister 71), put them well on the way to a challenging total of 268, and they were backed up through the order, with 44 being added by the last two wickets, a contribution which proved vital. Edgworth had a similarly impressive start, and raced to 97 inside 14 overs. Sean Whitehead, (3-40), made the breakthrough and with 4 wickets for Aaqib Uppal the Windsor Park team ended up winners by 42 runs. A double header this coming weekend, (with a previously postponed game at Walshaw being played on Sunday), gives them the chance to reinforce the top spot.
Glossop visited Flowery Field and ran up 303-9, a target which was always going to be a tall order for the home team. Harry Dearden showed his class, and picked up his second century of the season, (112), and now has well over 400 runs. Glossop fell to 210-8, but an 8th wicket partnership of 88 between Geprge Dyson, (55), whose early season 2nd XI form saw a promotion to the 1st team, and Matt Kells, (34*), saw them break the 300 barrier. Flowery were never in the hunt and only Owen Feakes, (41) showed much resistance as Will Hargreaves, (5-22) left Glossop the winners by 165 runs. Glossop's recent form leaves then with a chance of pushing into the promotion places, as they now trail 2nd placed Bradshaw by only 5 points.
Walshaw 142-0 Royton 140ao; Woodhouses 202ao Bury 226ao; Edgworth 226ao Denton West 268ao; Flowery Field 138ao Glossop 303-9; Heywood 106ao Bradshaw 149-9; Stand 51-3 Monton 48ao
Championship:
Stayley hosted Swinton Moorside and after a great start,when they reached 122-1 with half the overs left, (Chris Tipper and Rhys Downend both getting 57), they fell away, adding only another 49. Swinton are pushing towards the top of the table, and the target proved to be of little difficulty as they got home by 6 wickets with over 11 overs to spare. Shaw still top the table despite a home defeat to Elton.
Stayley 171ao Swinton Moorside 175-4; Brooksbottom 166-5 Friarmere 164ao; Westleigh 218ao Edenfield 137ao; Shaw 223ao Elton 224-8; Heaton N/A Uppermill; Whalley Range 78ao Winton 79-3
Division 1:
Mottram remain top of the table after a very low scoring game at Thornham. On a turning pitch it was Ryan Fitton, (5-22), who was the key to limiting Thornham to 123ao. Mottram fell to 89-7, and the odds were on the hosts, but Jay Riley, (29), dug in and Mottram inched home by 2 wickets. With the second half of the season beginning this Saturday Mottram will be looking to push on and gain promotion.
Dukinfield have been in good form recently and a comfortable win at Oldham saw them move to 3rd in the table, only 2 points adrift of Mottram. Trevor Hyde led the way with the ball as Oldham batted first and his 6-47 reduced the hosts to a below par 149. This proved to be no problem for Dukinfield as Qasim Ghafoor, (52*), and Syd da Silva, (60), took them to an 8 wicket win with plenty of tme to spare.
Droylsden, after a poor start, have picked up recently, and got a second successive win with a comprehensive defeat of struggling Denton. The key to the change on fortunes has been the introduction of Sai Kumar, who now has over 400 runs in 6 innings. He got his 2nd century, this time finishing with a magnificent 191, as Droylsden ran up a mammoth 363-3, with Mike Halliday, (86), partnering Kumar in an opening partnership of 154. A target in excess of 7 runs an over was a mountain to climb for Denton, and with Alex Jones picking up 6-61 they fell 183 runs short.
Hadfield had an easy win over visiting Prestwich 2nd XI, and are now 5th. It was their 3rd successive victory. Bobby Hirst, (5-38), was key to Prestwich being contained to 133ao. Hadfield wasted little time in the reply, and Richard Tranter, with an unbeaten 52, saw them to the win inside 27 overs.
Oldham 149ao Dukinfield 150-2; Hadfield SA 138-3 Prestwich 2nd XI 133ao; Golborne 251ao Austerlands 251-6; Denton 180-9 Droylsden 363-3; Adlington 96ao Stretford 97-4; Thornham 123ao Mottram 124-8
Division 2A:
Worsley 294-9 Irlam 159ao; Elton 2nd XI 226-6 Tottington SJ 228ao; Radcliffe 91ao Daisy Hill 226-7; Hindley SP 222ao Stand 2nd XI 91ao; East Lancs PM 41ao Roe Green 2nd XI 46-2
Division 2B:
A Tameside derby at Rayner Lane went the way of the form book, as struggling Ashton were easily defeated by Micklehurst. Ashton failed to break 3 figures, finishing on 99, as Jake Caudwell and Amir Shahzad picked up 3 wickets apiece. It proved to be no challenge at all for the visitors as skipper Jonny Forrester, (44) and Caudwell, (32), took them home with ease. Without a change in form and fortune Ashton will be looking at the drop, whilst Micklehurst are on the edge of the promotion spots.
Werneth 124-5 Glodwick 2nd XI 123ao; Glossop 2nd XI 130ao Wythenshawe 132-5; Denton West 2nd XI 128ao v Denton SL 2nd XI 221-6; Springhead 65ao Saddleworth 67-1; Littleborough Lakeside 101-4 Whalley Range 100ao; Ashton 99ao Micklehurst 103-3
Division 3E:
Greenfield 2nd XI 166-6 Heywood 2nd XI 123o; Mottram 2nd XI 73-4 Flowery Field 2nd XI 70ao; Moorside 2nd XI 224-8 Newtoaon Heath 187ao; Friarmere 2nd XI 97-2 Hadfield SA 2nd XI 96-9; Dukinfield 2nd XI 230-5 Oldham 2nd XI 168ao; Friends United 187ao Werneth 2nd XI 120ao
Division 4E:
With Woodhouses 2nd XI losing for the first time a win for Ashton Ladysmith, (hosting Ashton 2nd XI), leaves the two teams level on points with Woodhouses edging things on net run rate. Ladysmith took the Ashton attack to task, reaching 276-8 with Rohit Bedi, (75), top scoring. It was far too many for the visitors, who subsided to 85, (Ali Raja 4-14).
Droylsden 2nd XI 148ao Denton 2nd XI 151-3; Saddleworth 2nd XI 181-4 Springhead 2nd XI 178ao; Failsworth Macedonia 219ao Woodhouses 2nd XI 180ao; Ashton Ladysmith 276-8 Ashton 2nd XI 85-9; Austerlands 2nd XI 249-9 Stayley 2nd XI 127-9
Sunday 27/6
Derek Kay Cup: Glossop 243-5 (Dyson 96*) Edgworth 238-9; Astley & Tyldesley 272ao Denton West 277-9 (Rehman 74, Kilburn 51)
Championship Cup: Edenfield 258ao (Hyde 4-60) Dukinfield 321-7 (Dadallage 137, Da Silva 102)
Sunday Cup (3rd XI): Denton SL 165ao Edenfield 149ao; Droylsden 193-2 (B Ahmed 117*) Heywood 192-4; Heywood 4th XI lost to Ashton (forfeit); Newton 131-3 Heaton 4th XI 130ao (Harries 4-20);
T20 Competitions
Premier T20: Denton SL 91-1 Denton West 88ao; Flowery Field beat Glossop (forfeit)
Championship T20: Mottram 152ao Dukinfield 167-7; Denton 67ao Stayley 69-1
***
This weeks fixtures
Premier 1: Egerton v Greenfield; Glodwick v Heyside: Prestwich v Moorside; Denton SL v Astley & Tyldesley; Flixton v Clifton; Roe Green v Woodbank;
Premier 2: Bradshaw v Monton; Heywood v Glossop; Flowery Field v Denton West; Edgworth v Bury; Woodhouses v Royton; Walshaw v Stand
Championship: Uppermill v Winton; Heaton v Elton; Shaw v Edenfield; Westleigh v Friarmere; Brroksbottom v Swinton Moorside; Stayley v Whalley Range
Division 1: Hadfield SA v Oldham; Adlington v Dukinfield; Golborne v Prestwich; Denton v SW Manchester; Stretford v Mottram; Austerlands v Milnrow; Thornham v Droylsden
Division 2A: Stand v Roe Green 2nd XI; Hindley SP v Deane & Derby; Radcliffe v Tottington SJ; Elton 2nd XI v Irlam; Worsley v East Lancs PM
Division 2B: Whalley Range 2nd XI v Micklehurst; Littleborough Lakeside v Saddleworth; Springhead v Denton SL 2nd XI; Denton West 2nd XI v Wythenshawe; Glossop 2nd XI v Glodwick 2nd XI; Werneth v Ashton
Division 3E: Oldham 2nd XI v Werneth 2nd XI; Dukinfield 2nd XI v Hadfield SA 2nd XI; Friarmere 2nd XI v Newton Heath; Moorside 2nd XI v Flowery Field 2nd XI; Mottram 2nd XI v Heywood 2nd XI; Greenfield 2nd XI v Friends United
Division 4E: Ashton 2nd XI v Stayley 2nd XI; Ashton Ladysmith v Woodhouses 2nd XI; Blackley v Springhead 2nd XI; Saddleworth 2nd XI v Denton 2nd XI; Droylsden 2nd XI v Austerlands 2nd XI
Sunday 4th July
Premier 1: Woodbank v Glodwick
Premier 2: Bradshaw v Woodhouses; Walshaw v Denton West; Flowery Field v Monton
2nd XI Premier Cup: Denton West v Heaton; Denton SL v Heywood