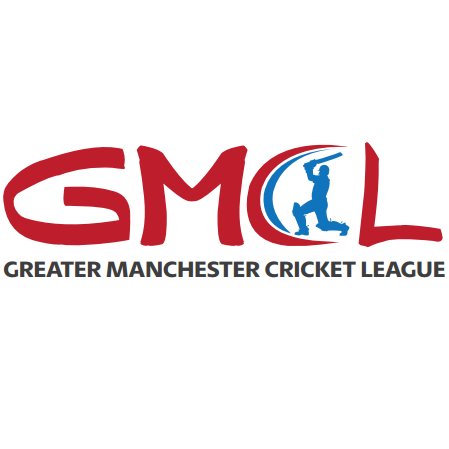 Locally, Denton is a real hotspot for the GMCL with Denton St Lawrence and Denton West both heading their leagues, after comprehensive wins on Saturday.
Not to be outdone Mottram are also top of Division 1, having recovered from two defeats with a big win over local rivals Denton, in another game which evidenced just how good the wicket is at Sapphire Gardens, as they posted 328-4. There were wins as well for Droylsden, Hadfield, Dukinfield, Micklehurst and Ashton Ladysmith.
Premier 1:
With Prestwich out of action after a Covid alert Denton St Lawrence edged into top spot, (level on points with Roe Green, but with a better net run rate), after an impressive run chase at Heyside, who have slipped away after a good start to the season. Heyside reached 257ao, (Matt Sonczac 5-50 and Wasim Qasim 4-55). An opening partnership of 113, (Adam Hawley 46 and Mark Dilnutt 85), put DSL well on the way and Liam Parkinson took over. His unbeaten 63 took them to the win with 13 overs to spare. The following day, in the Derek Kay Cup Parkinson starred again. After dismissing Monton for 182, DSL raced to a nine wicket win inside 20 overs, with Parkinson finishing on 106*, with Scott Kirwin on 59*.
Greenfield 122-8 Glodwick 116ao; Egerton P-P Prestwich; Heyside 257ao Denton SL 259-3; Moorside 205-1 Flixton 204-8; Astley & Tyldesley 205-7 Roe Green 206-4; Clifton 142-3 Woodbank 140ao
Derek Kay Cup: Monton 182ao Denton SL 186-1
Premier 2:
Denton West made it seven wins for the season and top the table by six points from Edgworth, (and have a game in hand as well, after cantering to victory over Woodhouses. The visitors to Windsor Park struggled to 135ao as Callum Flynn, (4-49), and Jordan Williams, (3-36) took control. Woodhouses lost their last six wickets for just 19 runs. In the reply a couple of early wickets brought Aaqib Uppal, (52*) and Flynn, (56*) together and they took Wests home without further loss.
Glossop have been in good form recently, and after dismissing visiting Edgworth for 151, (four wickets each for Harry Dearden and Will Hargreaves), must have been hopeful of a fourth win in five games. The Glossop reply stuttered, and with nobody really taking charge, they fell for 124ao and defeat by 27 runs.
Flowery Field made the trip to Bradshaw. They were set exactly 200 to win by the hosts, but started badly tumbling to 37-4, with Mike Finan and Keegan Taylor, who have scored regularly this season, both gone. Despite a patient 46 from Sean Gibson they fell 34 short, and now stand mid table 10 points adrift to the promotion spots.
Monton 178ao Heywood 284-3; Bradshaw 199-7 Flowery Field 165ao; Glossop 124ao Edgworth 151ao; Denton West 141-2 Woodhouses 135ao; Bury 186-9 Walshaw 182ao; Royton 85ao Stand 87-6
Championship:
Winton 150ao Heaton 151-3; Uppermill 153ao Shaw 157-6; Elton 210-7 Westleigh 149ao; Edenfield 76ao Brooksbottom 77-3; Friarmere v Stayley (result N/A); Swinton Moorside 291-6 Whalley Range 197ao
Division 1:
Droylsden picked up a welcome win against visiting Thornham who have scored heavily in the last month. But the Rochdale team had little answer to a Droylsden attack, ( in which Silvaster Rajiv 4-21), shone, and they fell for 113ao. Droylsden went at the target with some pace, and despite losing six wickets got home inside 23 overs. The win helped them to leapfrog Milnrow, who have found their introduction to GMCL cricket, after leaving the Lancashire League, a testing experience.
The wicket at Mottram is a batsmans paradise, and the home side took the Denton attack to task in the Tameside derby. They rattled up 328-4 with Olly Andrew hitting a superb unbeaten 143, batting throughout the innings. He was supported well by Ryan Fitton, (77), in a second wicket partnership of 124, and skipper Steffan Fielding added 49. A run rate approaching seven an over for Denton was a huge task and they were never really in it. Andrew, (3-31), made it a fine day personally, and together with Daniel Brightmore took the home side to a massive 219 run win, as the last eight Denton wickets fell for 44. The defeat for Thornham saw Mottram return to the top of the table.
Hadfield built on their derby win over Mottram a week previously with victory at SW Manchester. They posted 169-5, (Jonny Tranter top scoring with 59*), which some might have thought to be slightly below par, but a consistent display with the ball, (Bobby Hirst shining with 4-41), saw them limit the hosts to 151ao, as they took the last 4 wickets for nine runs.
Dukinfield are well placed for a promption push and stand fourth after overcoming Adlington at Higher King Street. A consistent display in the upper order saw them get to 142-2 with 20 overs left. The innings fell away after that as the last eight wickets fell regularly as they totalled 189. The Adlington reply was more than stalled as Glynn Middleton took three early wickets, finishing with 3-25, and Joel Morton then stepped up and took 5-60 as the visitors fell away for 118, and a Dukinfield win by 71 runs.
Droylsden 117-6 Thornham 113ao; Austerlands 288-5 Golborne 140ao; Mottram 328-4 Denton 109ao; SW Manchester 151ao Hadfield SA 169-5; Prestwich 2nd XI 86ao Oldham 200-8; Dukinfield 189ao Adlington 118ao; Milnrow 121ao Stretford 122-2
Division 2A:
Roe Green 2nd XI 157-5 Hindley SP 153ao; Deane & Derby v Radcliffe (result N/A); Daisy Hill 152-4 Elton 2nd XI 148-9; Tottington SJ 91-6 Worsley 86ao; Irlam 53-1 East Lancs PM 50ao
Division 2B:
Micklehurst made it three wins in a row in yet another high scoring game at Richmond Hill. Visiting Littleborough Lakeside reached 281ao as the wickets were shared around the home attack. Micklehurst lost a couple of early wickets in reply but a fine partnership of 132 between Liam Garnett, (90), and Jake Caudwell, (67) put them back on track. Caudwell enjoyed his return to Micklehurst after a spell away at Greenfield. Their partnership provided the basis for a win, which despite a late alarm, as four wickets fell, was achieved with seven overs to spare.
Ashton's weakness in recent years has been with their batting. There has been a marked improvement this time round. For the 5th time this season they posted a decent total, finishing with 229-8 as they visited Glodwick 2nd XI. Skipper Danny Hawthorne,(71*), with his 3rd half century of the season led the way, and there was a welcome return to form for Brad Phiilips, (47). But only 1 of those games has seen a win and Ashton were once again unable to defend a total, as Glodwick won by 4 wickets.
Micklehurst 283-8 Littleborough Lakeside 281ao; Whalley Range 2nd XI 165-8 Springhead 164ao; Saddleworth 281-9 Denton West 2nd XI 233-9; Denton SL 2nd XI 230ao Glossop 2nd XI 149ao; Wythenshawe 258-5 Werneth 255-9; Glodwick 2nd XI 231-6 Ashton 229-8
Division 3E:
Werneth 2nd XI 319-9 Dukinfield 2nd XI 157ao; Oldham 2nd XI 186ao Friarmere 2nd XI 187-8; Hadfield SA 2nd XI 161ao Moorside 2nd XI 162-7; Newton Heath 59ao Mottram 2nd XI 60-1; Flowery Field 2nd XI 180aov Greenfield 2nd XI 289ao; Heywood 2nd XI 190ao Friends United 166ao
Division 4E:
Woodhouses maintained their 100% record after an outstanding start in their victory over Blackley. An opening partnership of 231 between Steve Whitehead, (112), and Matthew Ball, (131), set them on their way to a 182 run win. Ashton Ladysmith, visiting Stayley 2nd XI, kept up the pressure on them, after posting a massive 378-4. Richard Taylor in typically aggressive fashion hit 88 in the first 11 overs, and then Mitesh Patel with a magnificent 143, kept things going. It was far too many for Stayley, who did get to 212. Rohit Bedi, (4-49) shone with the ball for the Rose Hill Road team.
Stayley 2nd XI 212ao Ashton Ladysmith 378-4; Ashton 2nd XI 178-6 Failsworth Macedonia 251-5; Woodhouses 2nd XI 332-3 v Blackley 150ao; Springhead 2nd XI 199ao Droylsden 2nd XI 202-1; Denton 2nd XI 153ao Austerlands 2nd XI 198ao
T20 LOCAL RESULTS
Premier T20 Cup: Denton SL 200-8 Glossop 193-7; Denton West 142ao Flowery Field 231-3
Championship T20: Micklehurst 136-9 Denton 135ao; Hadfield 148-6 Dukinfield 151-4
***
This week's fixtures:
Friday 25th June
Premier T20: Denton SL v Denton West; Flowery Field v Glossop
Championship T20: Micklehurst v Hadfield SA; Mottram v Dukinfield; Denton v Stayley
Saturday 26th June
Premier 1: Roe Green v Clifton; Flixton v Astley & Tyldesley; Denton SL v Moorside; Prestwich v Heyside; Glodwick v Egerton; Woodbank v Greenfield
Premier 2: Walshww v Royton; Woodhouses v Bury; Edgworth v Denton West; Flowery Field v Glossop; Heywood v Bradshaw; Stand v Monton
Championship: Stayley v Swinton Moorside; Brooksbottom v Friarmere; Westleigh v Edenfield; Shaw v Elton; Heaton v Uppermill; Whalley Range v Winton
Division 1: Oldham v Dukinfield; Hadfield SA v Prestwich 2nd XI; Golborne v Austerlands; Denton v Droylsden; Adlington v Stretford; Thornham v Mottram
Division 2A: Worsley v Irlam; Elton 2nd XI v Tottington SJ; Radcliffe v Daisy Hill; Hindley SP v Stand 2nd XI; East Lancs PM v Roe Green 2nd XI
Division 2B: Werneth v Glodwick 2nd XI; Glossop 2nd XI v Wythenshawe; Denton West 2nd XI v Denton SL 2nd XI; Springhead v Saddleworth; Littlenorough Lakeside v Whalley Range; Ashton v Micklehurst
Division 3E: Greenfield 2nd XI v Heywood 2nd XI; Mottram 2nd XI v Flowery Field 2nd XI; Moorside 2nd XI v Newton heath; Friarmere 2nd XI v Hadfield SA 2nd XI; Dukinfield 2nd XI v Oldham 2nd XI; Friends United v Werneth 2nd XI
Division 4E: Droylsden 2nd XI v Denton 2nd XI; Saddleworth 2nd XI v Springhead 2nd XI; Failsworth Macedonia v Woodhouses 2nd XI; Ashton Ladysmith v Ashton 2nd XI; Austerlands 2nd XI v Stayley 2nd XI
Sunday 27/6
Derek Kay Cup: Glossop v Edgworth
Championship Cup: Edenfield v Dukinfield
Sunday Cup (3rd XI): Denton SL v Edenfield; Droylsden v Heywood; Heywood 4th XI v Ashton; Newton v Heaton 4th XI;