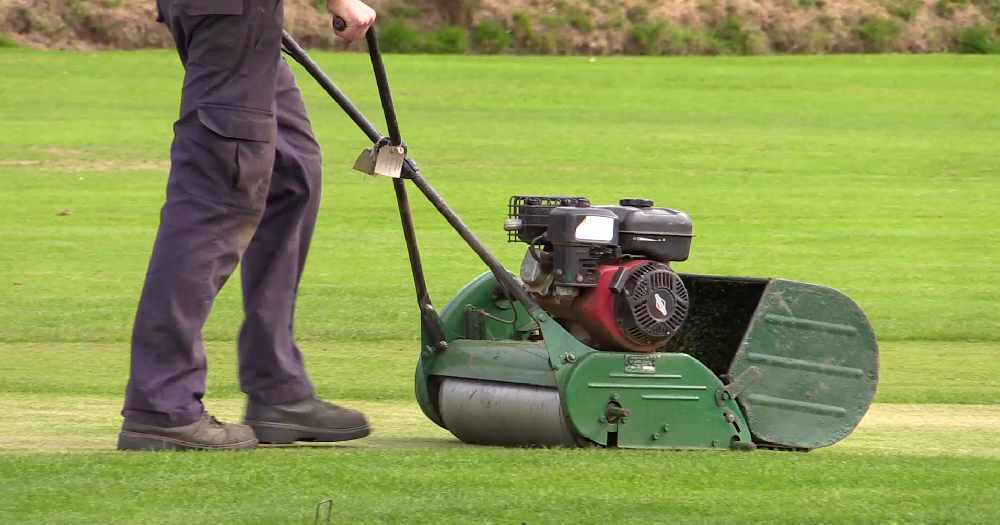 The scheduled programme was disrupted slightly by the postponement of a handful of games arising from Covid alerts. 
Locally, a win for Denton St Lawrence kept them in contention at the top of Premier 1; Glossop had an impressive win over Egerton in Premier 2, as did Staley over Edenfield in the Championship. Hadfield beat Mottram in a local derby in a run filled game but both Denton and Dukinfield went down in Division 1. A tier lower, Micklehurst triumphed but Ashton failed to build on their win the previous week. Ashton Ladysmith trounced Austerlands 2nd XI, with Richard Taylor hitting a quick-fire century.
Premier:
It looks tight at the top of the table. Roe Green fell to defeat at the hands of Moorside; Prestwich beat Greenfield in a high scoring game and Denton SL overcame Egerton, which leaves the three teams split by only a single point, Prestwich leading the way. DSL stumbled initially falling to 133-7 and were indebted to Mark Dilnutt (61). The tail wagged after that and a further 93 were added by the last three wickets leaving a total of 233-7. The game looked done and dusted as Egerton tumbled to 131-7, but in a mirror image of the DSL innings Egerton recovered, but the fall of the eighth wicket spelt the end as they ended up 31 short. Mark Selby took 4-38.
Clifton 182-5 Astley & Tyldesley 181ao; Roe Green 185-7 Moorside 189-3; Flixton v 259ao Heyside 147ao; Denton SL 226ao Egerton 195ao; Prestwich 285-6 Greenfield 214ao; Woodbank P-P Glodwick
Premier 2:
Both Denton West and Flowery Field had their games postponed following Covid alerts at the opposing Clubs. Glossop did however get into action and piled up a massive 305-7 as they visited Woodhouses. An opening partnership of 120 between David Wilde, (49), and Oliver Kenyon, (69), set the scene, and there were consistent contributions throughout the order as they set the hosts in excess of six an over for the win. Matty Taylor, (66), provided the sole resistance in the reply as Woodhouses closed on 133-9, with Harry Dearden and Will Hargreaves picked up three wickets. The win leaves the North Road side in fourth place, and they are certainly in good form having won three of their last four games.
Royton 153ao Bury 277-4; Walshaw P-P Denton West; Woodhouses 133-9 (innings closed) Glossop 305-7; Edgworth 153-5 Bradshaw 149ao; Flowery Field P-P Monton; Stand 208ao Heywood 214-3
Championship:
Stayley picked up their third win of the campaign as they made short work of thrashing Edenfield. The visitors to Oxford Street were ripped apart by Faisal Hussain, (5-54), and Thiksila de Silva, (5-22), in an innings which lasted only 23 overs. Stayley wasted no time in the reply taking only 11 overs for the win as Chris Tipper smashed 60 off 32 balls. Shaw head the table after a comprehensive win over Winton.
Swinton Moorside 316-8 Friarmere 179ao; Stayley 83-0 Edenfield 79ao; Brooksbottom 149-4 Elton 147ao; Westleigh 111-3 Uppermill 110ao; Shaw 206-2 Winton 203ao; Whalley Range 82aov Heaton 298-3
Division 1:
There was a run feast in the local derby at Hadfield where Mottram were the visitors. Liam Doyle has had an outstanding season for Hadfield, (with 350 runs and 26 wickets so far), and it was a magnificent century from him, (126), which provided the basis for a total of 256-9. Oliver Andrew picked up 4-32 for Mottram. Andrew Metcalfe, (74), and Stefan Fielding, (64), more than kept Mottram in the game and they reached 181-3 with 13 overs left. At that point the odds were on the visitors. Rick Ball turned the game Hadfield's way, finishing with 5-43, as the home side won by 22 runs. After a long winning run it was the second defeat in a row for Mottram.
Dukinfield would have been very hopeful of repeating their victory of the previous week when they dimsissed visiting Prestwich 2nd XI for 124 but a disastrous first over in their reply, as they lost two wickets put them on the back foot. The key contributor to the Dukinfield batting in recent weeks, Denuwan Dadellage, fell cheaply and they ended up 23 short.
Denton had a long afternnon in the field as they visted Golborne and saw the home team pile up 329-8, (Adnan Raees 177). Chasing nearly seven runs an over was a tall order but Usman Malik reached three figures, finsining with exactly 100, but his departure saw the Denton innings fall away, with the last four wickets falling for just eight runs, as they ended up with 220ao, and defeat by 109 runs.
Droylsden were not in action over the weekend.
Dukinfield 101ao Prestwich 2nd XI 124ao; Oldham 168-8 SW Manchester 218-7; Hadfield SA 256-9 Mottram 234-9; Adlington 172ao Austerlands 158ao; Golborne 329-8 Denton 220ao; Thornham 319-3 Milnrow 217ao
Division 2A:
Irlam P-P Tottington SJ; Worsley 207ao Daisy Hill 100ao; Elton 2nd XI 160-8 v Deane & Derby161-9; Radcliffe 259-9 Stand 2nd XI 119ao; East Lancs PM 141-4 v Hindley SP 138ao
Division 2B:
Micklehurst visited Springhead and after a poor start, (falling to 21-3), recoverd magnificently. Jack Darnborough led the way with 56, but it was Rizwan Hussain, (coming in at the fall of the fifth wicket), who picked up on this. He smashed 80 off just 44 balls and together with Barry Whitwam, (37*), added 104 for the ninth wicket. It left the hosts chasing 295 for the win, and they put more than a fight, eventually finishing just 38 short. Amir Shahzad took 4-93 and Hussain made it a great day personally as he bowled his full allotment of overs ending with 3-45.
Ashon, hoping to build on the win over Wythenshawe seven days previously were without two of the players who had contributed to that victory, and that was a crucial factor as they fell to a 108 run loss at the hands of Littleborough Lakeside who were making their first ever visit to Rayner Lane. A couple of early wickets put Ashton on the front foot but they toiled thereafter and it was only the late introduction of Tom Rayson, (4-40), who pegged Lakeside back as they ended with 225ao. In the reply the fragility of the Ashton batting was again evident, despite some resistance from Rayson and skipper Danny Hawthorne. All that did was delay the inevitable as Ashton fell away to 117ao.
Ashton 117ao Littleborough Lakeside 225ao; Glodwick 2nd XI 139-0 Wythenshawe138ao; Werneth 240ao Denton SL 2nd XI 172ao; Glossop 2nd XI 67ao Saddleworth 68-1; Denton West 2nd XI 225-8 Whalley Range 2nd XI 119ao; Springhead 256ao Micklehurst 294ao
Division 3E:
Heywood 2nd XI 94ao Flowery Field 2nd XI 95-2; Greenfield 2nd XI 159-4 Newton Heath 157ao; Mottram 2nd XI258ao Hadfield SA 2nd XI 40ao; Moorside 2nd XI 82ao Oldham 2nd XI 84-2; Friarmere 2nd XI 189-8 Werneth 2nd XI 199-8; Friends United 269-8 Dukinfield 2nd XI 117ao
Division 4E:
Ashton Ladysmith travelled to Austerlands 2nd XI, and ran through the hosts, dismissing them for 122, (three wickets each for Saeed Nazeer and Joe Walsh). They then raced to the win, taking only 15 overs as Richard Taylor hit an outstanding century. He faced 42 balls, hit 12 boundaries and eight maximums, and ended with 103. Ladysmith stand 2nd in the table just five points adrift of Woodhouses 2nd XI who maintained their 100% record from completed games with a win at Saddleworth 2nd XI.
Denton 2nd XI 187-4 Springhead 2nd XI 185-4; Saddleworth 2nd XI 170ao Woodhouses 2nd XI 252-4; Blackley 226ao Ashton 2nd XI 228-5; Failsworth Macedonia 99-6 Stayley 2nd XI 98ao; Austerlands 2nd XI 122ao Ashton Ladysmith 123-4
Sunday 13th June (Local games)
2nd XI Premier Cup: Heaton 286-8 Glossop 135ao; Denton SL 251-2 Bury 250-7; Denton West 112-8 Flowery Field 111ao;
2nd XI Championship Cup: Denton 88ao Westleigh 91-1;
Friday 11th June - T20 Local Games
Premier Cup:
Flowery Field 182-5 Denton SL 213-5; Glossop 109-2 Denton West 104-8
Championship:
Denton 187-7 Mottram 191-5; Dukinfield 129-1 Micklehurst 128-6
***
NEXT WEEK'S FIXTURES
Premier T20 Cup: Thursday 17/6: Denton SL v Glossop; Friday 18/6: Denton West v Flowery Field
Championship T20: Tuesday 15/6: Micklehurst v Denton; Friday 18/6: Hadfield v Dukinfield
Saturday 19th June
Premier 1: Greenfield v Glodwick; Egerton v Prestwich; Heyside v Denton SL; Moorside v Flixton; Astley & Tyldesley v Roe Green; Clifton v Woodbank
Premier 2: Monton v Heywood; Bradshaw v Flowery Field; Glossop v Edgworth; Denton West v Woodhouses; Bury v Walshaw; Royton v Stand
Championship: Winton v Heaton; Uppermill v Shaw; Elton v Westleigh; Edenfield v Brooksbottom; Friarmere v Stayley; Swinton Moorside v Whalley Range
Division 1: Droylsden v Thornham; Austerlands v Golborne; Mottram v Denton; SW Manchester v Hadfield SA; Prestwich 2nd XI v Oldham; Dukinfield v Adlington; Milnrow v Stretford
Division 2A: Roe Green 2nd XI v Hindley SP; Deane & Derby v Racliffe; Daisy Hill v Elton 2nd XI; Tottington SJ v Worsley; Irlam v East Lancs PM
Division 2B: Micklehurst v Littleborough Lakeside; Whalley Range 2nd XI v Springhead; Saddleworth v Denton West 2nd XI; Denton SL 2nd XI v Glossop 2nd XI; Wythenshawe v Werneth; Glodwick 2nd XI v Ashton
Division 3E: Werneth 2nd XI v Dukinfield 2nd XI; Oldham 2nd XI v Friarmere 2nd XI; Hadfield SA 2nd XI v Moorside 2nd XI; Newton Heath v Mottram 2nd XI; Flowery Field 2nd XI v Greenfield 2nd XI; Heywood 2nd XI v Friends United
Division 4E: Stayley 2nd XI v Ashton Ladysmith; Ashton 2nd XI v Failsworth Macedonia; Woodhouses 2nd XI v Blackley; Springhead 2nd XI v Droylsden 2nd XI; Denton 2nd XI v Austerlands 2nd XI