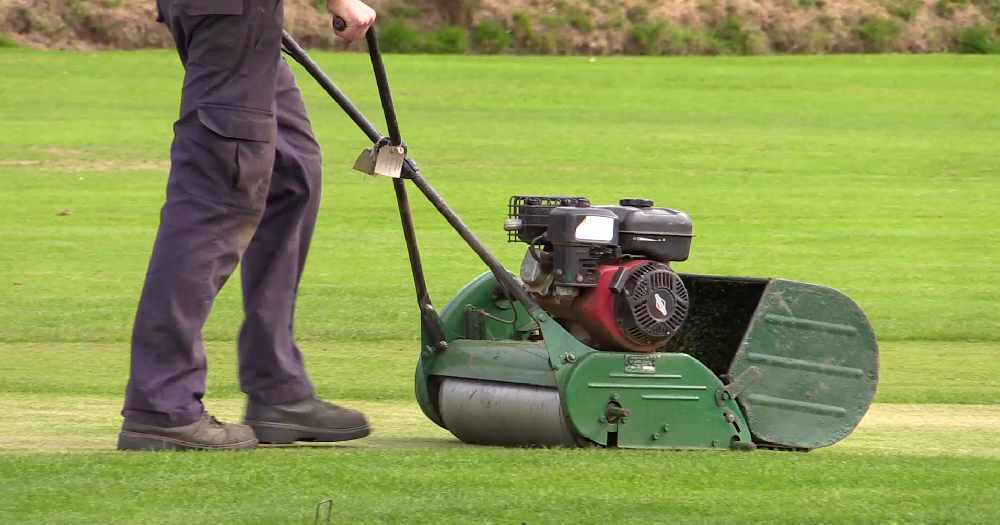 Here's what happened in the Greater Manchester Cricket League over the weekend.
Another fine day saw a full programme in the GMCL. Locally the highlights were wins for Denton SL in the Premier; Glossop; Flowery Field and table topping Denton West in Premier 2; plus Dukinfield in Division1. It was a first loss of the season for Mottram but Ashton managed their first win. A series of T20 games on Friday saw Stayley overcome Micklehurst in a run feast, and on Sunday cup wins for Denton West and Glossop.
Premier:
Denton SL travelled to struggling Greenfield and the result went with the form book. Batting first DSL lost a couple of early wickets but then Scott Kirwin, (64), and pro Neil Hornbuckle, (83), set off at a pace. They had pushed the score to 143-2 with half the overs left when Kirwin was dismissed. There were useful contributions down the order which left them finishing 268ao. A steady start from the hosts saw them reach 60 before the first wicket fell, and with pro Ayaz Tasawar, making his Greenfield debut, to come a surprise result wasn't out of the question. Matt Sonczak and Hornbuckle with 4 wickets each led to a 48 run win, leaving DSL in 3rd place behind Prestwich but only on net run rate. Roe Green maintained their 100% record with a victory at Heyside and remain top.
Greenfield 220ao Denton SL 268ao; Egerton 161-4 Flixton 158ao; Heyside 222ao Roe Green 223-4; Moorside 203ao Clifton 265-4; Astley & Tyldesley 75ao Woodbank 76-2; Glodwick 259-7 Prestwich 261-6
Premier 2:
Table topping Denton West maintained that position with a comprehensive win over Royton at Windsor Park. Aaqib Uppal, (80) was the mainstay of the West innings and received good support from Andy O'Brien and Callum Flynn, who both reached 40. With nearly 300 runs, added to which he has 10 wickets, Uppal has played a vital role in West's success. They totalled 284-7, a target which presented a huge challenge to a Royton team struggling at the worng end of the table. And so it proved as Sean Whitehead, (who finished with 4-24), and Uppal, (3-48), contained the visitors to 143ao.
Flowery Field, visiting Heywood, were involved in a thriller. Batting first Flowery saw the ever reliable Mike Finan, fresh from county duty with Cheshire, reach a 3rd half century of the season, ending up with 67. Alex Dolly, on his first appearance of the campaign got 55, and it left Flowery ending on 213-9 – a challenging but not unreachable target. Heywood got to within 70 of the win with 10 overs and 7 wickets left – leaving the game wide open. It came down to the last over after a 5 man Flowery attack had shared the wickets, providing them with a narrow 5 run win.
Glossop made it 3 wins for the season, and stand in mid-table, after overcoming Walshaw at North Road. A consitent display through the order, (Harry Dearden top scoring with 37), left Glossop setting the visitors 192 for the win. Walshaw set off briskly, posting 79 inside 15 overs for the loss of a single wicket. The introduction of Will Hargreaves into the attack was the turning point. Walshaw had little answer to him, as he picked up 6-35, leaving them 35 short.
The games at Monton and Bradshaw were called off following Covid alerts.
Monton P-P Edgworth; Bradshaw P-P Woodhouses; Glossop 191-9 Walshaw 156ao; Denton West 284-7 Royton 143ao; Bury 125ao Stand 126-7; Heywood 208-8 Flowery Field 213-9
Championship:
Stayley visited Elton and conceded 285-5 as the home team batted first. The Elton pro, Asif Zakir, took the Stayley attack to task as he reached an unbeaten 153. Stayley had reached a massive 223-2 in the T20 game the day before, and a repeat of that kind of form would have given them a good chance. It was a consistent display at the top of the order, and a hard hitting 81 from Jake Fenton kept them in the game. His departure saw the start of the end, as Stayley fell away to finish 44 adrift.
Winton 233-7 Westleigh 289-5; Uppermill 208ao Brooksbottom 258-9; Elton 285-5 Stayley 241-8; Edenfield 149ao Swinton Moorside 150-7; Friarmere 257-6 Whalley Range 78ao; Heaton 106ao Shaw 351-6
Division 1:
Mottram went down for the first time this year, as visiting Oldham chased 183 for victory. The home side were indebted to Stefan Fielding, (78) and Oliver Andrew, (39), who made the only meaningful contributions as Oldham's Muhammed Choudhry starred with the ball – ending up with 8-38. The game was delicately balanced as Oldham reached 87-4, with 23 overs left, but there were no more alarms as they got to the target without further loss.
Similarly to Mottram, Dukinfield now have 5 wins after a comprehensive victory in the Tameside derby at Droylsden. Three Dukinfield men reached the 50 mark, with Denuwan Dadallage, (109), going on to his second century of the season. He was backed up well by Neil Mistry, (55) and Ajmal Ghafoor, (62). Dukinfield totalled 298ao – a big challenge for the home side. In the reply the early departure of Sai Kumar was a blow to Droylsden, and it was left to Richard Mooney, (62), to fight a rearguard action, as Droylsden fell short by 124 runs and now prop up the table.
Hadfield, after a bright start, have fallen away slightly, and went down again, this time as they visited Austerlands. The home side relied on pro Imran Rafiq, (116) as they totalled 251-8. A decent start to the Hadfield reply saw them reach 79-2 with 31 overs left, and the prospect of a successful chase was on the cards. However, with the next 3 wickets falling for less than 20 the task was doubly difficult, and the innings fell away to 150ao.
Denton snatched defeat from the jaws of victory against visiting Golborne. A superb century from Callum Clayton, (103), which occupied most of the innings was the mainstay of the Denton total of 185ao. Having reduced the visitors to 174-9, (3 wickets each for Shahzaib Mazhar and Usama Siddiqui), the odds were on the Egerton Street team but the Golborne last wicket pair got them over the line from that point.
Droylsden 174ao Dukinfield 298ao; Austerlands 251-8 Hadfield SA 150ao; Mottram 182ao Oldham 183-4; SW Manchester 244-8 Adlington 178ao; Prestwich 2nd XI 194ao Thornham 254-4; Stretford 123-2 Milnrow 119ao; Denton 185ao Golborne 188-9
Division 2A:
Roe Green 2nd XI 249ao Radcliffe 187ao; Stand 2nd XI N/A Elton 2nd XI; Deane & Derby 244ao Worsley 249ao; Daisy Hill 312-3 Irlam243ao; Tottington SJ 261ao East Lancs PM 165ao
Division 2B:
Micklehurst was the place for runs again this weekend. After over 400 in the T20 game on Friday there were a further 650 when Denton West 2nd XI visited Richmond Hill. Scoring at nearly 8 an over, Micklehurst posted a massive 389-4, (Daniel Clayton 94; Kyle Clayton 80 and a century from Jack Darnborough who finished on 104). Rizwan Hussain added an unbeaten 52 for good measure. West set off at a pace and reached 150-2 off 21 overs in reply, setting up the prospect of an entertaining finish, Leighton Darby, (84) leading the way. A six-man Micklehurst attack plugged away and dismissed the visitors for 264, leaving Micklehurst with a 3rd win of the season and a mid-table placing.
Ashton finally got off the mark in a really tight game at Wythenshawe. They would have been disappointed to see the hosts reach 194ao after reducing them to 79-7. Siraj Kadodia shone with the ball taking 6-38. The Ashton reply started badly as they fell to 21-3, but patient knocks from Tom Rayson, (71) and James Edmondson, (48), pulled the Rayner Lane side back into the game. With 7 overs and 3 wickets left 30 were still required, and they inched over the line by the narrowest of margins - a single wicket.
Micklehurst 389-4 Denton West 2nd XI 264ao; Whalley Range 2nd XI 203-8 Glossop 2nd XI 205-3;Saddleworth 226-9 Werneth 142ao; Denton SL 2nd XI 114ao Glodwick 2nd XI 161-9; Wythenshawe 194ao Ashton 198-9; Littleborough Lakeside 344-5 Springhead 185ao
Division 3 East:
Werneth 2nd XI 154-7 Moorside 2nd XI 153ao; Oldham 2nd XI 237-4 Mottram 2nd XI 116ao; Hadfield SA 2nd XI 85ao Greenfield 2nd XI 414-4; Newton Heath 90ao Heywood 2nd XI 91-3; Flowery Field 2nd XI 345-3 Friends United 109ao; Dukinfield 2nd XI 186-5 Friarmere 2nd XI 170ao
Division 4 East:
A win over Failsworth Macedonia left Ashton Ladysmith kept off the top of the table only by Woodhouses 2ndXI, who have a 100% record from completed games. Ladysmith took first knock, and Janak Patel, (51) and Dave Gaskin, (65), put them on the road to a decent total. Khaliq Rahman boosted things late on with a hard hitting 44, taking the home side to 265-8. It was far too many for the visitors as 6 Ladysmith bowlers shared the wickets with Failsworth falling for 127ao.
Stayley 2nd XI 235ao Blackley 267-7; Ashton 2nd XI 123ao Saddleworth 2nd XI 126-6; Woodhouses 2nd XI 127-1 Droylsden 2nd XI 126ao; Springhead 2nd XI 173ao Austerlands 2nd XI 174-7; Ashton Ladysmith265-8 Failsworth Macedonia 127ao
SUNDAY (Local Games)
Derek Kay Cup: Brooksbottom 217ao (Welsby 5-47) Denton West 221-6 (Kilburn 99*); Monton P-P Denton SL; Glossop 148-2 (Ahmed 80) Heywood 147ao (Kenyon 4-42)
1st XI Championship Cup: Hadfield SA 127ao Shaw 347-7; Edenfield 199ao (Daniel 5-30) Micklehurst120ao (Hussain 71); Ashton lost to Thornham; Dukinfield win after forfeit by Winton
T20 RESULTS (Local Games)
Premier Cup: Denton SL 167-5 (Sonczak 71) Glossop 104ao (Selby 4-10)
Championship: Dukinfield 98-4 Denton 97-8 (de Silva 4-21); Micklehurst 184-8 (Hussain 68, Clayton 54) Stayley 223-2 (Tipper 104, Gleave 57*)
***
NEXT WEEKS FIXTURES
Friday 11th June - T20 Local Games
Premier Cup: Flowery Field v Denton SL; Glossop v Denton West
Championship: Stayley v Ashton; Denton v Mottram; Dukinfield v Micklehurst
Saturday 12th June
Premier: Clifton v Astley & Tyldesley; Roe Green v Moorside; Flixton v Heyside; Denton SL v Egerton; Prestwich v Greenfield; Woodbank v Glodwick
Premier 2: Royton v Bury; Walshaw v Denton West; Woodhouses v Glossop; Edgworth v Bradshaw; Flowery Field v Monton; Stand v Heywood
Championship: Swinton Moorside v Friarmere; Stayley v Edenfield; Brooksbottom v Elton; Westleigh v Uppermill; Shaw v Winton; Whalley Range v Heaton
Division 1: Dukinfield v Prestwich 2nd XI; Oldham v SW Manchester; Hadfield SA v Mottram; Adlington v Austerlands; Golborne v Denton; Thornham v Milnrow
Division 2A: Irlam v Tottington SJ; Worsley v Daisy Hill; Elton 2nd XI v Deane & Derby; Radcliffe v Stand 2ndXI; East Lancs PM v Hindley SP
Division 2B: Ashton v Littleborough Lakeside; Glodwick 2nd XI v Wythenshawe; Werneth v Denton SL 2ndXI; Glossop 2nd XI v Saddleworth; Denton West 2nd XI v Whalley Range 2nd XI; Springhead v Micklehurst
Division 3E: Heywood 2nd XI v Flowery Field 2nd XI; Greenfield 2nd XI v Newton Heath; Mottram 2nd XI v Hadfield SA 2nd XI; Moorside 2nd XI v Oldham 2nd XI; Friarmere 2nd XI v Werneth 2nd XI; Friends United v Dukinfield 2nd XI
Division 4E: Denton 2nd XI v Springhead 2nd XI; Saddleworth 2nd XI v Woodhouses 2nd XI; Blackley v Ashton 2nd XI; Failsworth Macedonia v Stayley 2nd XI; Austerlands 2nd XI v Ashton Ladysmith
Sunday 13th June (Local games)
2nd XI Premier Cup: Heaton v Glossop; Denton SL v Bury; Denton West v Flowery Field;
2nd XI Championship Cup: Denton v Westleigh;