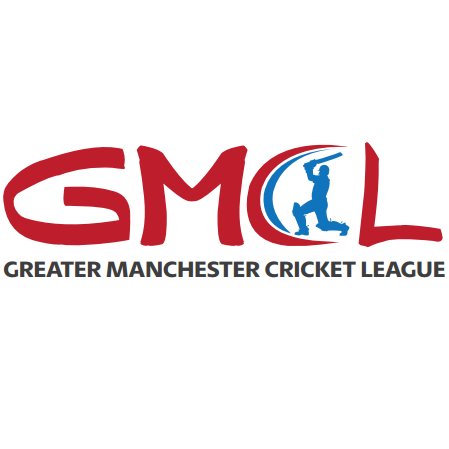 After the deluge on Friday which put paid to the local T20 games, most fixtures went ahead on Saturday, albeit that there were late starts, with reduced overs, in a number of them.
Locally Denton St Lawrence won a thriller at Prestwich, and Denton West remain top of Premier 2 with a 100% record. There were also wins for Glossop; Hadfield; Dukinfield; Micklehurst and Ashton Ladysmith.
Premier 1:
After losing the last time they were in action Denton SL got back to winning ways in a thrilling, but low scoring, game at Prestwich. Early wickets in the DSL innings saw their backs against the wall, and they were indebted to Matt Sonczak, (47), to get them back on track. However, the innings fell away with the last 3 wickets falling on 135. In the Prestwich reply DSL reduced them to 97-8 with Wasim Qasim, (4-45), leading the way. It got nervy as the 9th wicket pair took the home side within 11 of the win, but when that was broken by pro Neil Hornbuckle the 10th wicket soon fell and DSL won by 7 runs. It leaves them 4th in the table as Roe Green kept up their 100% record from completed games with a comfortable win over Greenfield. Elsewhere, Heyside are 2nd after beating Astley & Tyldesley.
Greenfield 100ao Roe Green 166-9; Egerton 166ao Clifton 167-3; Heyside 188-9 Astley & Tyldesley 141ao; Moorside 147-7 Woodbank 141-9; Prestwich 128ao Denton SL 135ao; Glodwick 140ao Flixton 181-8
Premier 2:
Denton West kept up their 100% record from completed games with a comprehensive win over Stand. In a game reduced to 38 overs a side, after a late start, West stumbled to 29-3. They recovered thanks to a hard hitting 60 from George Hill, off just 38 balls. Having totalled 204-9, Stand's reply was all but over inside 14 overs as they collapsed to 29-7. West ended up winning by 120 runs and are top of the Division and will already be looking at a return to the top tier.
Glossop who faced Bury, with Harry Dearden making a first appearance at North Road, piled up 269-9 in a game reduced to 46 overs a side. A magnificent 2nd wicket partnership of 139 between Dearden, (97) and Oliver Kenyon, (62), in 19 overs provided the platform and Ruman Ahmed added 46. It was simply far too many for Bury as Will Hargreaves, (3-20) and Dearden, (4-35) saw them off for 124, leaving Glossop winners by 145 runs.
Flowery Field batted first against visiting Edgworth and 90 from Keegan Taylor was the mainstay of their 193-8, setting the opposition just under 4 runs an over for the win. When Edgworth were reduced to 40-4 the odds were on the home team, but a 5th wicket partnership of 135 swung the game, which the visitors won by 5 wickets with over 5 overs to spare. Declan Feakes put in a good spell with the ball for Flowery, (who sit in mid-table), finishing with 4-33
Monton 121ao Walshaw 131ao; Bradshaw 195-6 Royton; Glossop 269-9 Bury 124ao; Denton West 204-9Stand 84ao; Flowery Field 193-8 Edgworth 196-5; Heywood 170-7 Woodhouses 107ao
Championship:
Winton N/A Stayley; Uppermill 146ao Swinton Moorside 169ao; Elton 158-8 Friarmere 58ao; Edenfield 138-3 Whalley Range 141-8; Shaw 176-7 Westleigh 54ao; Heaton 147ao Brooksbottom 228-7
Division 1:
Hadfield got back to winning ways after 2 washouts as they made the trip to previously unbeaten Golborne. The home side had little answer to Liam Doyle who made it 15 wickets for the season as he picked up 5-47. A target of 112 for the win proved little problem for HAS as Doyle made it a great all-around day. Together with Richard Tranter, (40), his 58 led the way to an 8-wicket victory.
Dukinfield went to 2nd in the table as they travelled to Stretford and made it 4 wins in a row from completed games. Batting first the Higher King Street team finished on 175-9, Syd De Silva top scoring with 41. The Stretford reply was in ruins as they tumbled to 41-7, but a fine innings from Munir Khan, (105) took them to within 20 of the win with 3 wickets and time to spare. His departure saw the last 3 wickets fall for 4 runs, as Denuwan Dadellage took 5-41, leaving Dukinfield victors by 16 runs.
There was a tight finish at Droylsden who hosted Oldham. The visitors finished on 161-8, (Alex Jones 4-46), in a 40 over game after a late start. Sai Kumar, who got a big hundred last time out, shone again and whilst he was there Droylsden would have been looking at a win. He went for 43, with the score at 61-4, and thereafter Droylsden fell away to 75-7. Some late resistance did, however, bring them within sight of the win, and with two wickets left, 9 required and 18 balls remaining the game really was in the balance. The last two wicket fell quickly leaving Oldham the victors by 6 runs.
Both Denton and Mottram fell victim to the elements with the games called off after the heavy rain on Friday.
Droylsden 155ao Oldham 161-8; Golborne 111ao Hadfield SA 112-4; Mottram A-A Prestwich 2nd XI; SW Manchester 71ao Thornham 72-1; Denton A-A Austerlands; Stretford 159ao Dukinfield 175-9; Milnrow 34ao Adlington 126ao
Division 2A:
Roe Green 2nd XI 173-9 Worsley 64ao; Stand 2nd XI 90ao Irlam 165-8; Deane & Derby 166-8 Tottington SJ 67ao; Daisy Hill 109ao East Lancs PM 110-4; Hindley SP A-A Elton 2nd XI.
Division 2B:
Micklehurst picked up their second win and inflicted a first defeat of the season on Werneth when the teams met at Richmond Hill. A decent start saw Micklehurst reach 64-1 in 15 overs, and after that a fine 79 from Kyle Clayton, who received good support from Tom White and Rizwan Hussain, enabled then to total 243ao. Werneth replied well, and with just under half the overs left needed 138 with 8 wickets left, but Micklehurst kept the pressure on, and with the wickets shared around a 4 man attack they contained the visitors to 223-8, and in doing so won by 20 runs.
Ashton still remain winless after 4 completed games. They visited Denton SL 2nd XI and the home side reached 177-9, Kyle O'Reilly, (36) top scoring and Aaron Hurd, (4-42), turning in a useful spell with the ball. Having averaged 180 in their completed innings this season the Rayner Lane side must have been hopeful of a first win. However, they were blown away by Danny Hall, who had the remarkable figures of 7-11 as Ashton folded for 47.
Micklehurst 243ao Werneth 223ao; Whalley Range 2nd XI 127ao Glodwick 132ao; Saddleworth 120-5 Wythenshawe 118ao; Denton SL 2nd XI 177-9 Ashton 47ao; Springhead 220-7 Denton West 2nd XI 219-9; Littleborough Lakeside 162ao Glossop 2nd XI 132ao
Division 3 East:
Werneth 2nd XI 147-8 Greenfield 2nd XI 148-6; Oldham 2nd XI 165-7 Heywood 2nd XI 162ao; Hadfield SA 2nd XI A-A Flowery Field 2nd XI; Newton Heath N/A Friends United; Friarmere 2nd XI 242ao Moorside 2ndXI 145ao; Dukinfield 2nd XI 117-3 Mottram 2nd XI 116ao
Division 4 East:
Ashton Ladysmith made it 3 wins in a row with a comfortable victory over visiting Saddleworth 2nd XI. The home side restricted Saddleworth to 130ao, Paul Reynolds leading the way with 5-11. Janak Patel's unbeaten 80* got Ladysmith home by 6 wickets with time to spare.
Stayley 2nd XI 287-8 Droylsden 2nd XI 155ao; Ashton 2nd XI 75ao Denton 2nd XI 173ao; Woodhouses 2nd XI N/A Springhead 2nd XI; Failsworth Macedonia 114ao Blackley 117-4; Ashton Ladysmith 130-4 v Saddleworth 2nd XI 130ao
****
This week's games (Sat 29th May)
Premier 1: Astley & Tyldesley v Moorside; Clifton v Heyside; Roe Green v Egerton; Flixton v Greenfield; Denton SL v Glodwick; Woodbank v Prestwich
Premier 2: Bury v Denton West; Royton v Glossop; Walshaw v Bradshaw; Woodhouses v Monton; Edgworth v Heywood; Stand v Flowery Field
Championship: Friarmere v Edenfield; Swinton Moorside v Elton; Stayley v Uppermill; Brooksbottom v Winton; Westleigh v Heaton; Whalley Range v Shaw
Division 1: Prestwich 2nd XI v SW Manchester; Dukinfield v Mottram; Oldham v Stretford; Hadfield SA v Milnrow; Adlington v Golborne; Austerlands v Droylsden; Thornham v Denton
Division 2A: Tottington SJ v Daisy Hill; Irlam v Deane & Derby Worsley v Stand 2nd XI; Elton 2nd XI v Roe Green 2nd XI; Radcliffe v Hindley SP
Division 2B: Wythenshawe v Denton SL 2nd XI; Glodwick 2nd XI v Saddleworth; Werneth v Whalley Range 2nd XI; Glossop 2nd XI v Micklehurst; Denton West 2nd XI v Littleborough Lakeside; Ashton v Springhead
Division 3 East: Flowery Field 2nd XI v Newton Heath; Heywood 2nd XI v Hadfield SA 2nd XI; Greenfield 2nd XI v Oldham 2nd XI; Mottram 2nd XI v Werneth 2nd XI; Moorside 2nd XI v Dukinfield 2nd XI; Friends United v Friarmere 2nd XI
Division 4 East: Denton 2nd XI v Woodhouses 2nd XI; Droylsden 2nd XI v Ashton 2nd XI; Saddleworth 2ndXI v Stayley 2nd XI; Blackley v Ashton Ladysmith; Failsworth Macedonia v Austerlands 2nd XI
Friday 28th May (6.00pm). T20 (Local games)
Premier: Denton West v Denton SL; Glossop v Flowery Field
Championship: Ashton v Dukinfield