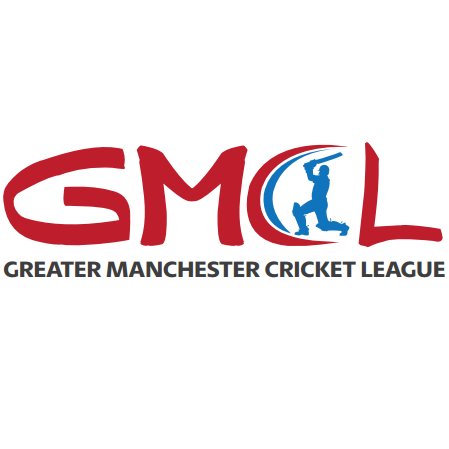 The GMCL season is now three weeks old, and a bright but chilly day last Saturday saw a full programme of fixtures.
Denton West and Mottram made It three wins out of three games, but there were first reverses for Denton SL and Hadfield. On the downside both Ashton and Droylsden are still looking to get off the mark.
Premier 1:
Denton SL travelled to Roe Green with both teams boasting a 100% record, and it was the home team which maintained that as DSL fell to a pretty comprehensive defeat, falling short by 104 runs. A 5-man attack failed to make many inroads as Roe Green piled up 268-6. DSL, having been in good form with the bat so far would have been reasonably confident of reaching the target. However, Liam Parkinson, (67), field to get much support from the top order as DSL fell to 36-3. The departure of Matt Sonczak, at 93-4, left a huge challenge for the middle and lower order, and despite a couple of decent contributions they fell well short. DSL will be looking to get back to winning ways this Saturday when they host Flixton. The win put Roe Green in top spot, where they are closely followed by Prestwich and Heyside, all with three wins out of three.
Heyside 274-8 Egerton 273-9; Moorside 192ao Greenfield 193-7; Astley & Tyldesley 173-4 Glodwick 172ao; Clifton 240-4 Prestwich 245-8; Roe Green 268-6 Denton SL 164ao; Woodbank 350-5 Flixton 331-8
Premier 2:
Denton West maintained their 100% record with a comnfortable win over struggling Monton. The visitors have really struggled for runs so far and would have been reasonably happy with 177 in the circumstances. The wickets were shared around a 5 man West attack. A couple of early wickets in the reply will have given Monton heart, but a 3rd wicket partnership of 122 in 21 overs between Callum Flynn, (70), and Aaqib Uppal, (50*), gave West the platform to ease to a win with 14 overs to spare to leave them in 2nd place.
Flowery Field were at The Paddock, Royton, and batting first made hay against the home side attack. Despite the early loss of Mike Finan, (who got a century seven days previously), Keegan Taylor, (101), and Owen Feakes, (56), provided the basis for a very challenging 267-6. It was far too many for a Royton team who have yet to get off the mark this year. They limped to 137 in 40 overs, leaving Flowery with a 130 run victory, their second of the season.
Glossop have scored consistently this year but it was an off day against visiting Bradshaw, who won at a canter, and are now top of the table. Other than Alex Coates, (a patient 41 spread over 35 overs), the Glossop line-up had little answer, and ended up with a meagre 132. It was simply no problem for Bradshaw who got home without losing a wicket.
Glossop 132ao Bradshaw 135-0; Denton West 181-5 Monton 177ao; Bury 160-4 Heywood 156ao; Royton 137ao Flowery Field 267-7; Walshaw 237-9 Edgworth; Stand 104-7 Woodhouses 101ao
Championship:
After a fine win the previous week Stayley entertained unbeaten Westleigh. There were six double figure contributions but no-one really kicked on and Stayley finished on 152ao. Stayley out up a good fight and after they had reduced Westleigh to 111-7, (Chris Tipper 4-28), were in with a real chance. Sadly, there was no further breakthrough and the visitors won by three wickets.
Elton 223ao Uppermill 128ao; Edenfield 147ao Winton 229-9; Friarmere 136ao Heaton 140-5; Swinton Moorside 107-9 Shaw 248-7; Stayley 152ao Westleigh 156-7; Whalley Range 177-7 Brooksbottom 226-4
Division 1:
There are always runs at Mottram, and the home side ran up a magnificent 350-5 against visiting Austerlands. There were half centuries for the top 4 in the order, (Andrew Metcalfe 65; Ryan Fitton 52; Daniel Brightmore 57 and Steffan Fielding 72). Some huge hitting late on saw 69 added in the last 4 overs. It must have been dispiriting for the visitors having to chase at 7 an over, and it proved far too big a challenge. Four wickets for Jordan Swann and three for Oliver Andrew saw Austerlands capitulate for 91 – a mammoth 259 run win for Mottram, who top the table.
Denton made it two wins out of three as they went to The Pollards, Oldham. Jamie Walker is having a great time with the ball and followed up his 7-wicket haul on the opening day with 6-27 as Oldham were routed for 102. This proved no problem for Denton as they wasted no time, taking only 19 overs to reach an 8-wicket win, with Usman Malik, (61*), leading the way.
Unbeaten Hadfield made the short trip to Dukinfield but returned well beaten. Batting first Dukinfield tumbled to 82-6, but a fine recovery led by Ben Pugh, (53), and Jonny Gascoigne, (64*), helped them to reach 228-9. The game was effectively over as a contest within 8 overs of the HSA reply as they fell to 23-5. They managed to inch to 93ao, with Joel Morton picking up 4-34. Both sides ended the day with two wins out of three games.
Over at Stretford, Droylsden were in the field and saw the home side run up 246-7. At 93-3 in reply with 25 overs left Droylsden were still in the contest but the loss of two quick wickets led to them falling away to a 108-run defeat as they were dismissed for 138. Droylsden still await their first win.
Mottram 350-5 Austerlands 91ao; Stretford 246-7 Droylsden 138ao; Prestwich 2nd XI 100-0 Milnrow 95ao; Oldham 102ao Denton 103-2; Thornham 184-7 Adlington 180ao; Dukinfield 228-9 Hadfield 93ao; SW Manchester 169-8 Golborne 171-4
Division 2A:
Deane & Derby 91-1 Stand 2nd XI 88ao; Daisy Hill 130ao Roe Green 2nd XI 195ao; Tottington SJ 196-5 Hindley St Peters 193ao; Worsley 111ao Radcliffe 148ao; East Lancs PM 157ao Elton 172-9
Division 2B:
Micklehurst were at Denton SL 2nd XI and fielded first. Amir Shahzad had a fine return, finishing with 5-49, as DSL reached 191ao, (Kyle O'Reilly 70). The loss of two early wickets in the Micklehurst reply put them on the back foot. There were a couple of middle order contributions from but in reality only Jack Darnborough, (69), made much of an impression, as DSL came out on top by 34 runs, with three wickets each for Jody Clough, Ethan Illingworth and O'Reilly.
Ashton entertained Glossop 2nd XI at Rayner Lane. Batting first both Siraj Kadodia and Danny Hawthorne continued their impressive from with the bat, reaching half centuries for the second week in a row. It left Ashton on 216ao. Jonathon Booth picked up 4-63 for Glossop. Ashton would have been hopeful of a first win but ended the game ruing a dropped chance off Will Coates early in the reply. He went on to make 84, and together with George Dyson, (72), their 2nd wicket partnership of 183 took the North Road side to a comprehensive win with 18 overs to spare.
Saddleworth 187-3 Whalley Range 2nd XI 185ao; Denton SL 2nd XI 191ao Micklehurst 157ao; Wythenshawe 89ao Littleborough Lakeside 93-1; Glodwick 2nd XI 225-8 Springhead 226ao (game abandoned); Werneth 221-8 Denton West 2nd XI 207ao; Ashton 216ao Glossop 2nd XI 217-3
Division 3 East:
Hadfield 2nd XI 104ao Oldham 2nd XI 180ao; Newton Heath 101-7 Werneth 2nd XI 98ao; Flowery Field 2nd XI 170-8 Dukinfield 2nd XI 80ao; Heywood 2nd XI 112ao Friarmere 2nd XI 197-7; Greenfield 2nd XI 122ao Moorside 2nd XI 126-4; Friends United 172ao Mottram 2nd XI 157ao
Division 4 East:
Ashton Ladysmith travelled to Springhead 2nd XI and lost the normally prolific Richard Taylor in the first over. After that it was all Ladysmith. Janak Patel, (127), and Mitesh Patel, (43), put on 168 for the second wicket in just 18 overs and aided by 37 extras they finished on 287ao with 6 overs unused. It was far too many for the hosts and, with 3 wickets each for Khaliq ur-Rehman; Mark Collings and Taylor, Ladysmith ended up on top by 146 runs.
Woodhouses 2nd XI 97-1 Ashton 2nd XI 96ao; Springhead 2nd XI 141ao Ashton Ladysmith 287ao; Denton 2nd XI 285-7 Failsworth Macedonia 181ao; Droylsden 2nd XI 214-7 Blackley 92ao; Austerlands 2nd XI 138-5 Saddleworth 2nd XI 134-9
**
FIXTURES – SATURDAY 8TH MAY
Premier 1: Greenfield v Astley & Tyldesley; Egerton v Moorside; Heysidev Woodbank; Denton SL v Flixton; Prestwich v Roe Green; Glodwick v Clifton
Premier 2: Monton v Bury; Bradshaw v Denton West; Glossop v Stand; Edgworth v Woodhouses; Flowery Field v Walshaw; Heywood v Royton
Championship: Winton v Friarmere; Uppermill v Edenfield; Elton v Whalley Range; Westleigh v Brooksbottom; Shaw v Stayley; Heaton v Swinton Moorside
Division 1: Adlington v Prestwich 2nd XI; Austerlands v SW Manchester; Milnrow v Thornham; Denton v Hadfield; Golborne v Droylsden; Stretford v Oldham; Mottram v Dukinfield
Division 2A: Roe Green 2nd XI v Tottington SJ; Stand 2nd XI v Daisy Hill; Deane & Derby v East Lancs PM; Radcliffe v Elton 2nd XI; Hindley SP v Irlam
Division 2B: Micklehurst v Wythenshawe; Whalley Range 2nd XI v Denton SL 2nd XI; Saddleworth v Ashton; Denton West 2nd Xi v Glossop 2nd XI; Springhead v Werneth; Littleborough Lakeside v Glodwick 2nd XI
Division 3 East: Werneth 2nd XI v Flowery Field 2nd XI; Oldham 2nd XI v Newton Heath; Hadfield 2nd XI v Friends United; Moorside 2nd XI v Mottram 2nd XI; Friarmere 2nd XI v Greenfield 2nd XI; Dukinfield 2nd XI v Heywood 2nd XI
Division 4 East: Stayley 2nd XI v Springhead 2nd XI; Woodhouses 2nd XI v Austerlands 2nd XI; Blackley v Saddleworth 2nd XI; Droylsden 2nd XI v Failsworth Macedonia; Ashton Ladysmith v Denton 2nd X