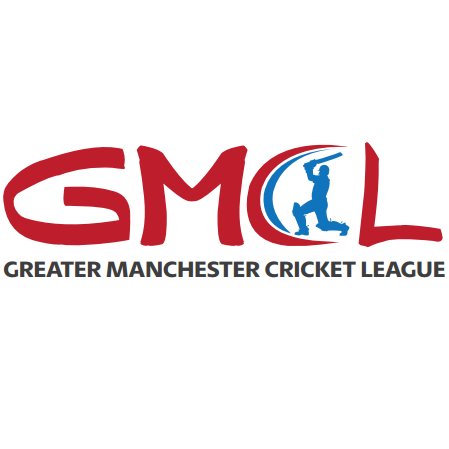 The Greater Manchester Cricket League kicked off last weekend and there were some impressive displays from our local sides.
Premier:
2019 Champions, Denton St Lawrence, put an early marker down in their defence of the title. There were some familiar names leading from the front. Batting first at Astley & Tyldesley, Scott Kirwin came in at 14-1, and batting for the majority of the innings struck the first century of the season, finishing with 119. Kirwin scored nearly 900 runs two years ago, and this start suggest he will again be a vital part of the DSL campaign. There were half centuries for both pro Neil Hornbuckle, (57), and Matt Sonczak, (70) as the Saints piled up an imposing 314-7. It proved far too many for the hosts, who fell 133 short, with four wicket hauls for both Hornbuckle and Ben Tighe. Elsewhere there was an impressive win for Heyside who were also amongst the runs.
Greenfield 122ao Egerton 169ao; Heyside 328-5 Glodwick 231ao; Moorside 163ao Prestwich 225-7; Astley & Tyldesley 181a0 Denton SL 314-7; Clifton 210-4 Flixton 209ao; Woodbank 233-9 Roe Green 235-4
Premier 2:
At North Road Glossop would have been hopeful of winning points after reaching 254-6, (David Wilde 75). Capturing three early Heywood wickets in the reply those hopes would have been raised even further. However, a consistent display through the Heywood order put them within reach, and the final over came with nine required and four wickets in hand. A wicket with the first ball put Glossop in the driving seat, but it wasn't to be with the Crimble side getting home off the penultimate ball.
In the Tameside derby at Windsor Park, Denton West set visitors Flowery Field a target of slightly more than five runs per over, after totalling 253. Newcomer Callum Flynn, (from the Bradford League), showed his pedigree with 83. Keegan Taylor ended up with 5-67 for Flowery. The visitors reply never really got going, and there was little support for Owen Feakes, (who has returned to Throstle Bank Street after a spell at Greenmount). His 54 was the major contribution as Flowery went down by 101 runs, being dismissed for 152.
Monton 47ao Bradshaw 290-5; Glossop 254-6 Heywood 257-7; Denton West 253ao Flowery Field 152ao; Bury 165-6 Edgworth 169-4; Royton 118ao Woodhouses 119-1; Stand 100ao Walshaw 162ao
Championship:
Stayley are the only local club in the Championship, and they started with a trip to Whalley Range. It proved to be an exciting finish. The hosts totalled 183-8, with Stayley pegging them back after the openers put on 108 inside 25 overs. With 100 required off 20 overs and nine wickets remaining the odds were on the visitors, but three quick wickets turned things round. Jake Fenton, newly arrived from Dukinfield, played a fine innings, finishing with 68, but with wickets falling 50 were needed off eight overs and the last pair at the wicket. Fenton almost took them home but fell off the first ball of the last over with Stayley six short of the win.
Winton 182ao Uppermill 115ao; Elton 133ao Heaton 134-9; Edenfield 146ao Shaw 147-8; Friarmere 140ao Westleigh 211ao; Swinton Moorside 193ao Brooksbottom 153ao; Whalley Range 183-8 Stayley 178ao
Division 1
It was a great start for both Mottram and Hadfield. In a low scoring game at Mottram the visitors Thornham managed only 83. Jay Riley, (6-29), starred with the ball for Mottram. It was a struggle in reply as Mottram fell to 45-6 but Ryan Fitton who has returned after a spell at Greenfield, dug in and his unbeaten 31 gave them the winning points. Hadfield visited Milnrow, and saw the home team reach 191-8, (Bobby Hirst 4-47). At 38-5 in reply, it looked to favour the hosts, but fine innings from Cameron Ball, (who has moved from Glossop), who reached 61, and also from Richard Tranter, (67*), took HSA to a single wicket win.
Denton travelled to Prestwich 2nd XI and 85 from Shahzaid Mazhar was the key to a very competitive 211. It was a good recovery after they fell to 109-7. The hosts reached 137-2 with plenty of time left but Jamie Walker, with a fine display, took 7-25, as Denton took the honours by 34 runs. Dukinfield faced GMCL newcomers Golborne and would have been hopeful after dismissing the visitors for 132 with the wickets shared around a five-man attack. Dukinfield progressed to a point where 63 were needed with eight wickets remaining, but they fell away adding only another 42, and eventual defeat by 20 runs. It was a dismal afternoon for Droylsden who managed a very modest 114, (Matt Halliday 51), against Austerlands. It proved no problem for the visitors as they coasted to a 10 wicket win inside 26 overs.
Droylsden 114ao Austerlands 115-0; Mottram 84-6 Thornham 83ao; SW Manchester 197ao Stretford 259-6; Prestwich 2nd XI 177-9 v Denton 211ao; Dukinfield 112ao Golborne 132ao; Oldham 119ao Adlington 114ao; Milnrow 191-8 Hadfield 192-9
Division 2A
Roe Green 2nd XI 112-1 Stand 2nd XI 111ao; Deane & Derby 216ao Hindley St Peters 138ao; Tottington 116ao Radcliffe 153ao; Irlam 265ao Elton 2nd XI 69ao; East Lancs PM 62-6 Worsley 61ao
Division 2B
Micklehurst got off to a winning start after dismissing Whalley Range 2nd XI for 157, (Amir Shahzad 5-44). It proved little problem for the Richmond Hill side as they took only 30 overs to get home. Tom White, back after a season at Greenfield, top scored with an unbeaten 44. Over at Rayner Lane there was an exciting finish as Ashton pulled defeat from the jaws of victory in their encounter with former CLL foes Werneth. They had defended a moderate 158, (Ahasan Shahzad 48), reasonably well and had reduced Werneth to 124-9. The last wicket pair put up a good fight and with seven balls and one wicket left the Coppice team needed 14. It took them just five balls to get what had looked an improbable win.
Micklehurst 159-5 Whalley Range 2nd XI 157ao; Saddleworth 280-9 Littleborough Lakeside58ao; Denton SL 2ndXI 172-4 Springhead 168ao; Wythenshawe 106ao Denton West 2nd XI 161-9; Glodwick 2nd XI 208ao Glossop 2nd XI 213-7; Ashton 158ao Werneth 160-9
Division 3 East
Werneth 2nd XI 228-8 Oldham 2nd XI 233-8; Hadfield 2nd XI 145ao Dukinfield 2nd XI 149-3; Newton Heath 187-9 Friarmere 2nd XI 157ao; Flowery Field 2nd XI 141ao Moorside 2nd XI 146ao; Heywood 2nd XI 137-9 Mottram 2ndXI 139-8; Friends United 145ao Greenfield 2nd XI 91ao
Division 4 East
Ashton Ladysmith were chasing 188 for a win at Woodhouses 2nd XI. Richard Taylor, (59), in his usual hard-hitting style gave them a positive start, as they reached 84 without loss in 10 overs. Eight wickets then fell for 34, and despite a late innings rally they fell 13 short of the win.
Stayley 2nd XI 182ao Ashton 2nd XI 192-8; Woodhouses 2nd XI 187-9 Ashton Ladysmith 175ao; Springhead 2nd XI 161-4 Blackley 158ao; Denton 2nd XI 77ao Saddleworth 2nd XI 111ao; Austerlands 2nd XI 288-7 Droylsden 2nd XI 96ao
*******
FIXTURES THIS WEEK
Premier: Greenfield v Heyside; Egerton v Woodbank; Flixton v Roe Green; Denton SL v Clifton; Prestwich v Astley & Tyldesley; Glodwick v Moorside
Premier 2: Monton v Glossop; Bradshaw v Stand; Woodhouses v Walshaw; Edgworth v Royton; Flowery Field v Bury; Heywood v Denton West
Championship: Winton v Elton; Uppermill v Whalley Range; Brooksbottom v Stayley; Westleigh v Swinton Moorside; Shaw v Friarmere; Heaton v Edenfield
Division 1: Droylsden v Mottram; Austerlands v Thornham; Adlington v Denton; Golborne v Oldham; Milnrow v Dukinfield; Stretford v Prestwich 2nd XI; Hadfield v SW Manchester
Division 2A: Roe Green 2nd XI v Deane & Derby; Stand 2nd XI v East Lancs PM; Elton 2nd XI v Worsley; Radcliffe v Irlam; Hindley St Peters v Daisy Hill
Division 2B: Micklehurst v Saddleworth; Whalley Range 2nd XI v Ashton; Glossop 2nd XI v Werneth; Denton West 2nd XI v Glodwick 2nd XI; Springhead v Wythenshawe; Littleborough Lakeside v Denton SL 2nd XI
Division 3 East: Werneth 2nd XI v Hadfield 2nd XI; Oldham 2nd XI v Friends United; Mottram 2nd XI v Greenfield 2ndXI; Moorside 2nd XI v Heywood 2nd XI; Friarmere 2nd XI v Flowery Field 2nd XI; Dukinfield 2nd XI v Newton Heath
Division 4 East: Stayley 2nd XI v Woodhouses 2nd XI; Ashton 2nd XI v Austerlands 2nd XI; Saddleworth 2nd XI v Droylsden 2nd XI; Denton 2nd XI v Blackley; Failsworth Macedonia v Springhead 2nd XI
At the moment 'casual' spectators are not allowed to attend matches under Government guidelines. Attendance is limited to members of home clubs. Please check with Clubs as to the operation of this.