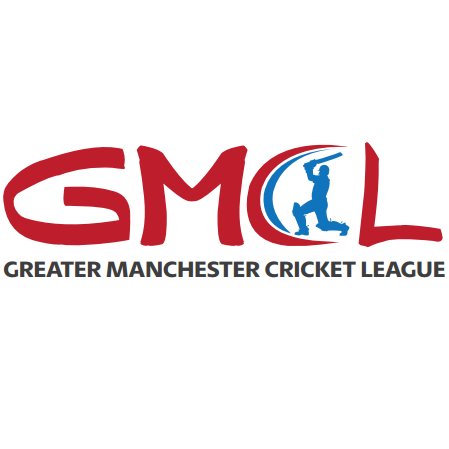 A 'season' which started at the end of July, comprised 10 games for each Club, and was played under 'Covid compliant' conditions came to an end at the weekend.
Whilst a strange experience, all clubs have been grateful for the chance to get on the field, and the work of officials at the GMCL has been really appreciated. To be able to arrange competitions and put in place the controls required has been a huge task and all involved should be highly commended.
Division A: (Winners: Woodhouses)
With Woodhouses confirmed as winners of the Division the previous week and Denton SL in second place the cancellation of their game had no effect on the table. Denton West hosted Flowery Field in a battle for third place and the honours went to the home team. Flowery batted first and without Mike Finan struggled to reach 128-9. Only Adam Johnson, (40), and Mike Burns, (38), made much impression as Jordan Williams, (4-21), led from the front for West. Despite the loss of an early wicket the hosts eased to a comfortable seven wicket win with Andrew O'Brien, (51), making a significant contribution.
Over at Egerton Street, Denton fell to visitors Glossop, who at least ended the season on a better note with a second consecutive win. The wickets were shared around five Glossop bowlers as Denton struggled to 127ao. It proved to be no problem for the North Road team as they cantered to an eight wicket win inside 20 overs.
Denton West 134-3 Flowery Field 128-9; Denton SL v Woodhouses (Cancelled); Denton 127ao Glossop 128-2
Division B: (Winners: Mottram)
Champions Mottram ended the campaign with a comprehensive derby win over Hadfield. Batting first Mottram rattled up 260-4 with half centuries for Andrew Metcalfe, (83); Daniel Brightmore, (54), and Stefan Fielding, (67*). Hadfield were never in the hunt, and with the outstanding all round performance in the league over the weekend, Brightmore, (6-9) routed them for 94. The 166 run win was Mottram's sixth of the season, whilst Hadfield ended up third in the table.
Ashton's failings with the bat have been evident throughout the season, and things ended with a humiliation at the hands of Dukinfield who made it a double over the Rayner Lane team. Dismissed for 41, (Oliver Davy-Day 4-14), it then took the home side just 19 balls to win by 10 wickets. It is quite clear that Ashton must strengthen in advance of 2021 whilst Dukinfield ended the season with a 50:50 record, winning four and losing four games.
Droylsden ended the season winless as visitors Werneth went home with an 84-run win. Consistent contributions from the Werneth middle order, (with 55 from Adeel Sarif being the highlight), left them totalling 176-7. Losing Mike Halliday to the first ball of the reply put Droylsden on the back foot, and there was no comeback as Niaz Khan took 5-13, dismissing the home side well adrift of their target, and defeat by 84 runs.
Dukinfield 42-0 Ashton 41ao; Mottram 260-4 Hadfield 94ao; Droylsden 92ao Werneth 176-7
Division C: (Winners: Saddleworth)
The day started with 3 teams in the running for the top spot, Saddleworth, Micklehurst and Oldham, (with the latter two meeting at Richmond Hill). Both Saddleworth and Micklehurst won, with the former taking the title honours, but only by a single point.
Saddleworth ran up 197ao against Springhead, thanks to an imposing 62 from Muhammed Shakir which rescued them from 57-5. Luke Houldworth took 4-39 for Springhead, but they had little to offer in reply, as Haroon Cheema, (3-21) and Shakir, (2-31) ripped the heart out of the top order. Jacob Holt, (3-9), stepped up to finish things off leaving Saddleworth with a 124-run win, and the Divisional silverware.
Micklehurst could not have done any more in their quest for the top spot. After 12 overs they were 73 without loss thanks to Jonny Forrester and Daniel Clayton. After their departure it was Rizwan Hussain with a magnificent century, (finishing on 108*), which propelled Micklehurst to 269-6. It must have deflated Oldham, who offered little in reply. Barry Whitwam, (6-27), and Lewis Daniel (completing a fine all-round performance with 4-36, after earlier getting 47 with the bat), ripped them apart as they fell for 64ao, and defeat by 205 runs.
It hasn't been the best of campaigns for Austerlands, but they finished in style, with a narrow victory over Uppermill. Peter Higginbottom, (4-16), and Michael Lockett, (3-9), were instrumental in keeping Uppermill to 96ao. Austerlands fell to 28-5 in reply, and Uppermill were definitely in the game, as Tom Potts picked up 3-14. Andy Young, (40*), calmed things and despite a couple of late wickets the home side got home by 3 wickets.
Micklehurst 269-6 Oldham 64ao; Springhead 73ao Saddleworth 197ao; Austerlands 102-7 Uppermill 96ao
Division D: (Winners: Moorside)
Moorside had already been confirmed as champions, and their home game with bottom placed Royton went the way of the form book. Until the arrival of Paul Horton, who will be the pro at The Paddock next year, Royton have been desperately short of runs. The departure of the ex-Lancashire man, leaving Royton at 1-2, showed their frailty once again. Only a defiant 52* from ex Werneth man Kervon Christmas gave Royton any respectability, but they still only managed 113-9. There were three wickets apiece for Richard Harrington and Joe Lovell. The meagre target proved no problem for the table toppers as Jack Gartside, (49), led the way to an eight-wicket win.
Heyside were already assured of the runners-up spot going into their home game with Glodwick. They totalled 158 thanks to a late rally which pushed them on from 101-7. Arkam Zeer had made the inroads with 4-45 for Glodwick who got off to a decent start in reply reaching 44 before losing a wicket. They tumbled to 103-8 as Danny Cashin, (3-23), and Will Avery, (4-25) got among the wickets. It was a tall order from there, and Glodwick eventually fell 23 short.
Greenfield ended on a high, defeating Shaw, after making 233-9, their highest total of the season. Joe Aston, (53), and Jake Caudwell, (47), were the mainstays of their innings as Jack Boyle picked up 4-76 for Shaw. The hosts rang the bowling changes in Shaw's reply, using eight bowlers, seven of whom picked up at least a wicket, as the innings subsided to 100ao.
Heyside 158ao Glodwick 135ao; Moorside 115-2 v Royton 113-9; Greenfield 233-9 Shaw 100ao
Division E: (Winners: Thornham)
Milnrow 186-8 Littleborough Lakeside 185ao; Friarmere 145ao Thornham 117ao; Prestwich 2nd XI N/A Clifton 2nd XI
Division F: (Winners: Deane & Derby)
East Lancs PM 67ao United Stars 190ao; Bolton Indians v Daisy Hill (Cancelled); Radcliffe v Deane & Derby (Cancelled)
Division G: (Winners: Monton)
Westleigh 171-8 Swinton Moorside 169ao; Winton 185ao Monton 250-5; Whalley Range 117ao Stretford 66ao
Division H: (Winners: Wythenshawe)
Irlam v Wythenshawe (Cancelled); SW Manchester 94ao Roe Green 2nd XI 96-1; Hindley St Peters 88ao Worsley 214-8
Division J: (Winners: Clifton)
Astley & Tyldesley 164ao Stand 230-9 (Roe Green – bye)
Division K: (Winners: Bradshaw)
Egerton v Edgworth (Cancelled); Walshaw v Bradshaw (Cancelled)
Division L: (Winners: Heywood)
Edenfield v Tottington (Cancelled); Heywood v Bury (Cancelled)
Division M: (Winners: Ashton Ladysmith)
Ashton Ladysmith went into the game with Friends United knowing that a win would give them the title. In a run filled afternoon at Rose Hill Road, once again Richard Taylor led the way. His second century in a fortnight brought him 18 maximums in a magnificent 148. The former Ashton man finished the season with nearly 500 runs, a real achievement. It enabled Ladysmith to reach a mammoth 318-6. The visitors made a good fist of it and at 154-2 with 20 overs left the game was in the balance. Joe Walsh had seven overs, conceded 57, but more importantly picked up the 5 wickets which saw Friends United dismissed for 249, leaving Ladysmith winners by 69 runs, and holding the title.
In a local derby Failsworth Macedonia had the better of Newton Heath winning by 30 runs. David Winstanley took 4-46 as Macedonia saw six batsmen get into double figures but fail to build. They eventually totalled 126ao. Newton Heath reached 52-2 in reply and must have fancied getting their first win since the beginning of August but Ethan Shackley, (4-16), and Ian Wilson, (3-13) put paid to that as 8 wickets fell for 44 runs.
Failsworth Macedonia 126ao Newton Heath 96ao; Ashton Ladysmith 318-6 Friends United 249ao; Friends Sporting v Blackley (Cancelled)