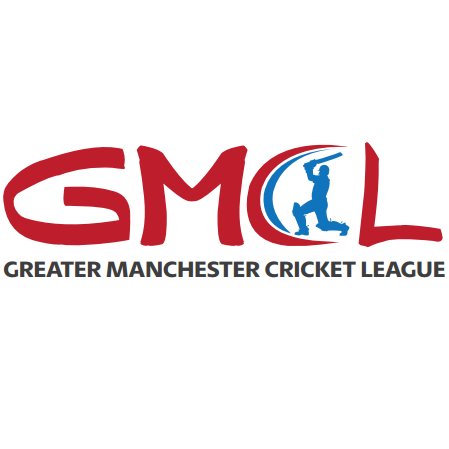 Here's what happened in the Greater Manchester Cricket League over the weekend.
Division A:
Woodhouses made it 6 wins from 6 games as they easily overcame Flowery Field. The home side had little answer to Nick Hardman. His 5-16 broke the back of the Flowery batting, as they limped to 51ao, spending 29 overs getting there. Josh Butler, who had been instrumental in the victory over Denton West 7 days previously, weighed in with 3-2. The target was no problem for the Medlock Road team despite the early loss of Matty Taylor, and they strolled home in 18 overs to win by eight wickets.
Denton SL had a thumping win over Glossop at North Road. For virtually the first time this season the Glossop batting clicked as they reached 186-6. A half century from Will Hargreaves, (57), was the cornerstone and there was good support from the rest of the order. But the target was no problem for the visitors. A simply outstanding unbroken opening partnership of 189 took them to the most comprehensive of wins. Taking only 31 overs, Liam Parkinson will have taken the plaudits with 111*, but the contribution of Adam Hawley, (72*), was just as crucial.
Denton West took revenge for the defeat at the hands of Denton a month ago. Wests batted first and it was Aaqib Uppal who was the cornerstone of their innings. He finished with an unbeaten 62 in the total of 158-7. Next top scorer was 'extras' with 33. The Denton reply never really got going as Uppal, (3-15), made it a good all-round day and they fell for 109.
Denton West were due to meet Denton SL in a rearranged game on Sunday but rain had the final say and there was no play.
Denton West 158-7 Denton 109ao; Glossop 186-6 Denton SL 189-0; Flowery Field 51ao Woodhouses 53-2; Denton West A-A Denton SL (Sun)
Division B:
A thrilling finish at Mottram saw the home side edge out visitors Dukinfield by the narrowest of margins – a single run. With 8 required off the last over, and 4 off the last ball, Syd de Silva, (who had been the mainstay of the Dukinfield reply with 42), was run out going for a third which would have left the game tied. A delayed start reduced the game to 20 overs a side, and Mottram reached 68 without loss at the halfway point, (Daniel Brightmore 39). Four quick wickets put Dukinfield back into the game, and Mottram were restricted to 124-6. The reply saw the visitors well in the game and with 6 wickets and 6 overs left with 30 needed they were favourites, especially with De Silva still there. Mottram continued to chip away, and their effort was rewarded, giving them their 4th win of the season. They remain unbeaten, having had 2 games abandoned.
When Droylsden and Ashton met earlier in the season it had been a low scoring encounter with Ashton inching home, and it was more of the same. Droylsden struggled to 73ao with Ryan Heap, (3-13), and Ahasan Shahzad, (5-21) playing the leading role for the Rayner Lane side. Former Ashton man Richard Mooney, with 25, was the only real resistance. Ashton's batting weakness is well documented and when they fell to 23-5, (Alex Jones getting 3-13), Droylsden must have fancied the win. However, skipper James Edmondson came to the rescue, and with by far the highest individual score of the game, (36*), took Ashton home by 4 wickets. It was their second win of the season, whilst Droylsden are still waiting to get off the mark.
Hadfield lost for only the second time this season as they failed to chase the Werneth total of 177-9, falling short by 31 runs. It was a consistent display throughout the Werneth order, (Christian Thickett top scoring), as Johnny Gabriel ended up with 4 wickets. In the Hadfield reply former Droylsden man, Mehmood ul-Hassan, got 4 wickets as Hadfield fell behind the rate and finished on 146-9, (Richard Tranter 39).
Mottram 124-6 Dukinfield 123-6; Droylsden 73ao Ashton 75-6; Hadfield 146-9 Werneth 177-9
Division C:
In a top of the table clash at the Pollards Oldham easily overcame Saddleworth. The visitors reached 47-1, but the fall of the second wicket brought on a collapse as 9 wickets fell with the score only doubled. A target of 95 proved no problem for Oldham as Hamza Hussain, (top scoring with an unbeaten 39); Mohammed Naseer and Zayyan Hafeez gave them a 9 wicket win as they leapfrogged Saddleworth into top spot.
At Uppermill the visitors, Springhead, totalled 161 with a half century for Subtain Shah being the highlight. David Roberts with 4-17 was the pick of the Uppermill attack. When Uppermill were 80-4 with 22 overs left the game was finely balanced, but a series of rain interruptions left the game decided on a DLS calculation. An unbeaten 39 from Martin Salmon had left them on 136-5 with 12 overs left, and ahead of the game, when rain brought proceedings to a close.
Micklehurst and Austerlands were not in action, the game scheduled between the two having been played earlier in the season.
Oldham 95-1 Saddleworth 94ao; Uppermill 136-5 (won DSL) Springhead 161ao
Division D:
Moorside kept up their 100% record from completed games as they beat Shaw, after rain had the final say and left their target determined by a DSL calculation. Shaw had set an imposing total, after reaching 204-3. Brian Lord batted throughout, finishing on 107*, and received good support from James Holt, (41) and Lincoln Roberts, (38*). When rain intervened after 18 overs Moorside faced a real challenge, needing 110 from 22 overs. The break reduced the target to 166, and Imran Khan; Richard Harrington and Billy Orme took them home.
The rain also had a bearing on the game between Heyside and Greenfield which was settled by a DLS calculation. Only Chris Gill, (69), offered much resistance to the Heyside bowlers, with Danny Cashin finishing with 4-30 as Greenfield were dismissed for 147. A rain break 22 overs into the reply happened when Heyside, (then on 92-5), still required 56 for victory. The teams did return with another 5 overs possible by which time Heyside had reached 123-7, claiming the points. Ryan Barnes with 43 was the top scorer.
After 3 consecutive defeats Glodwick got back to winning ways as they overcame Royton. But it was a close-run affair. Royton batted first and were indebted to Paul Horton who came in during the 3rd over of the innings and batted throughout to finish on 79*. Royton finished on 138-9, and Glodwick were firm favourites at the halfway point. Things were less clear cut as they fell to 30-4 in reply, Useful contributions from Mark Whitehead and Daniel Stock brought a recovery, but the fall of the 8th wicket left Glodwick needing 17 from the last 11 balls. They managed it with 2 balls remaining. Horton and Liam Brown both picked up 3 wickets for Royton.
Shaw 204-3 Moorside 165-6; Heyside 123-7 (won DLS) Greenfield 147ao; Glodwick 141-8 Royton 138-9
Division E:
Milnrow v Prestwich 2nd XI (Cancelled); Clifton 2nd XI 127-7 Friarmere 88-2 (won DSL); Littleborough Lakeside 136-9 Thornham 132ao
Division F:
Deane & Derby 180ao Bolton Indians 91-6; East Lancs PM 122ao Radcliffe 201ao: United Stars 124ao Daisy Hill 125-1
Division G:
Winton N/A Stretford; Westleigh 136-9 Whalley Range 135-5 (won DSL); Swinton Moorside 95-1 (won DSL) Monton 130ao
Division H:
Worsley 188-9 SW Manchester 53-2 (Aban); Irlam 106ao Hindley St Peters 117ao; Wythenshawe 179-7 Roe Green 2nd XI 177-7
Division J:
Roe Green 143ao Astley & Tyldesley 55ao; Stand 118ao Clifton 119-1 (Prestwich– bye)
Division K:
Edgworth v Bradshaw (Cancelled); Egerton 161-3 Greenmount 186-9 (won DSL); Woodbank 42ao Walshaw 118ao; Greenmount 188-5 Woodbank 186-5 (Sun)
Division L:
Tottington v Bury (Cancelled); Edenfield v Brooksbottom (Cancelled); (Heywood - bye)
Division M:
Ashton Ladysmith made it 4 wins as they inflicted a 5th defeat of the season on Failsworth Macedonia. Liam Maddocks, (64) put up good resistance for Macedonia but there was little support as they fell for 136, with the wickets being shared around the Ladysmith attack. They wasted little time in chasing the target and got home by 5 wickets in 22 overs with Janak Patel, (70), leading the way. Newton Heath would have been hopeful of a victory after dismissing Blackley for 133. They used 7 bowlers with each one picking up a wicket. After a steady start to the reply wickets then fell regularly as Newton Heath fell for 57, and defeat by 76 runs.
Newton Heath 57ao Blackley 133ao; Failsworth Macedonia 136ao Ashton Ladysmith 138-5; Friends United 165ao Friends Sporting 97ao
***
Upcoming Fixtures– Saturday 12th September
Div A: Denton SL v Denton West; Denton v Flowery Field; Woodhouses v Glossop
Div B: Dukinfield v Hadfield; Droylsden v Mottram; Werneth v Ashton
Div C: Austerlands v Oldham; Saddleworth v Uppermill; Springhead v Micklehurst
Div D: Moorside v Heyside; Greenfield v Glodwick; Royton v Shaw
Div E: Friarmere v Milnrow; Prestwich 2nd XI v Littleborough Lakeside; Thornham v Clifton 2nd XI
Div F: Bolton Indians v East Lancs PM; Radcliffe v United Stars; Daisy Hill v Deane & Derby
Div G: Winton v Westleigh; Whalley Range v Swinton Moorside; Monton v Stretford
Div H: SW Manchester v Irlam; Hindley St Peters v Wythenshawe; Roe Green 2nd XI v Worsley
Div J: Astley & Tyldesley v Prestwich; Clifton v Roe Green (Stand – bye)
Div K: Walshaw v Egerton; Greenmount v Edgworth; Bradshaw v Woodbank
Div L: Heywood v Edenfield; Brooksbottom v Tottington; (Bury - bye)
Div M: Friends Sporting v Failsworth Macedonia; Ashton Ladysmith v Newton Heath; Blackley v Friends United