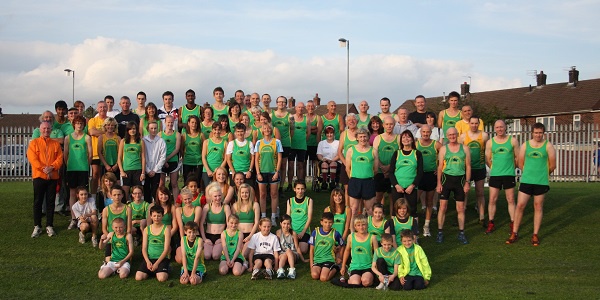 Here's what happened at East Cheshire Harriers over the weekend.
East Cheshire Harriers took part in the prestigious English Cross Country Relay Championships at Mansfield at weekend.
The under 13 boys' two teams finished 44th and 76th with good runs from Bobby Burton 7.50, Callum Beswick 8.13, Tim Elgar 8.25, Cole Wright 8.23, Patrick Mannion 9.22, and Joe Harney 11.56.
The under 15 girls ran well to finish 73rd. May Mannion 8.40, Imogen Gush 9.18, and Aliesha Smith 9.28.
Due to injury the under 15 boys' team was incomplete but Lewis Brown 7.45 and Sam Rowell 9.32 both did well.
In the Senior Men's race the two teams finished 39th and 94th with Joe Hudak 17.41, Dave Barrett 17.36, Gavin Brown 18.39, Tim Greenald 19.56, and Darren Smith 20.37, Liam Browne 20.17, James Hartshorne 22.20 and Dennis Thomas 22.05.

A small band of East Cheshire runners braved the wintry conditions and many hills to compete in the Mill Town to Moors Oldham Half Marathon with Jonathon Aust leading the way with an excellent time of one hour twenty seven minutes and 7th place overall. Tracy Gibson and Andrea Edwards had excellent runs with 1.49.58 and 1.55.29 respectively. Barbara Dickinson,Guy Whitfield and Andrea Maidment all finished in 2.08.
By Francis Day