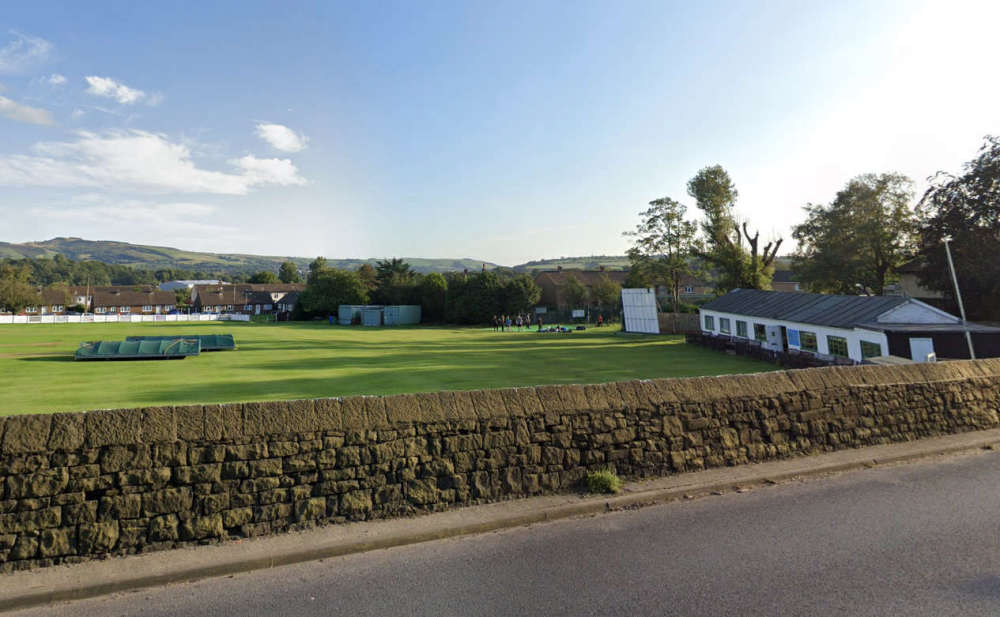 The Offside Trust T20 Competition Group games were completed with sets of fixtures on both Thursday and Saturday.  
The eight quarter-finalists are now known with the draw being made and games will be played on Sunday August 7. These feature Woodley v Old Glossop; Dinting v Whaley Bridge; Hayfield v Tintwistle and Newton v Pott Shrigley.
The winners of these games will go forward to Finals Day at Dinting on Sunday, August 28.
There is a return to League action this weekend in Divisions One and Two as the race for silverware hots up with seven games of the season to go
Offside Trust T20 Competition
Pool A
High Lane 118ao (James McCarthy32) New Mills 119-6
Pott Shrigley 143-8 (Andy Tatton37) Hayfield 149-3 (Harry Wyatt 60; Erich Von Molendorff 38; George Wood 30*)
Hayfield 185ao (Erich Von Molendorff 51; Kalis Hyde 42; Michael Birchenall 4-24) New Mills 96ao (Ben Higginbotham 3-14)
Pott Shrigley 116-4 (Tom Fletcher 32) High Lane 112-9 (Ryan Anderson-Fitter 3-30)
Pool Winners: Hayfield; Runners-Up: Pott Shrigley
Pool B
Dove Holes 71ao (Rob Adderley 4-10) Old Glossop 75-1
Newton 109-3 (Joel Ankers 38*) Stalybridge 107ao (Mike Whitworth 32*; Daniel Weston 3-21)
Newton 80-2 (Joel Ankers 46*) Old Glossop 78ao (Daniel Weston 3-11)
Stalybridge 145-2 (James Brady 78*) Dove Holes 153-4 (Dan Gilbride 46; James Gemmell 31)
Pool Winners: Newton; Runners-Up: Old Glossop
Pool C
Dinting 167-3 (Smit Mehta 75*; Damian Stringer 56*) Birch Vale 166-7 (Will Freeman 75)
Tintwistle 170-8 (Nathan McKeowan 42; Karl Handforth 72; Sam Eaton 4-26) Broadbottom 123ao (Seb Croft 34; Tayyeb Gull 38; Tom Pugh 3-31; Tom Scott 3-30; Stuart Rose 3-29)
Birch Vale 143-8 (Nat Kennedy 43) Broadbottom 211-1 (Jacobus Hynes 106*; Chris Cheetham-Roberts 86*)
Dinting 112-5 (Smit Mehta 41) Tintwistle 111-6 (Tom Scott 31)
Pool Winners: Dinting; Runners-Up: Tintwistle
Pool D
Chapel 96ao (Dale Jones 5-15) Whaley Bridge 197-7 (Luke Schofield 85; Jake Higginbotham 46)
Woodley 123ao (Bradley Heginbotham 48; David Wood 3-18) Charlesworth 124-7
Hazel Grove 105-8 (Charlie Higson 41) Chapel 105ao (Dominic Nunn 4-22)
Whaley Bridge 117-5 (George Holden 31) Woodley 129-7 (Sean Gibson 55*)
Pool Winners: Woodley; Runners-Up: Whaley Bridge
Division Three
Newton demolished Chapel, winning by ten wickets and increased their lead at the top of the table to 15 points over Woodley, (who beat third placed Hazel Grove).
Broadbottom 113ao (Will Jackson 51; Kevin Dooley 7-48) Stalybridge 152-8 (Phil Hammond 44)
Chapel 42ao (Jack Mercer 5-10) Newton 43-0
Woodley 184-6 (Reece Bamford 46; James Reid 53) Hazel Grove 120-7 (Geoff Noden 53)
Division Four
Both Tintwistle, (who lead the table), and second placed New Mills had victories which keep them in pole position for promotion, although Charlesworth with a comprehensive win over Pott Shrigley are hot on their tails.
Charlesworth 242-4 (Elliott Morley 40; Gareth Evans 89*; Deepan Sampath 57*) Pott Shrigley 52ao (David Sergeant 5-9)
New Mills 139ao (Philp Jackson 53) Dinting 84ao
Tintwistle 165-9 Hollingworth 108ao