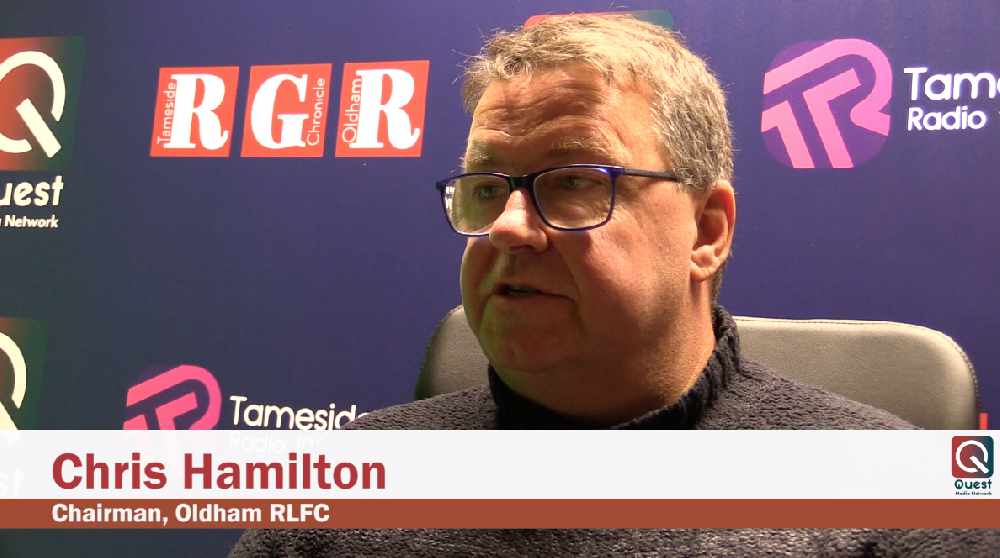 Oldham RFLC chairman Chris Hamilton is excited for the challenge that lies ahead.
Following promotion from the BetFred League One last season, Oldham begin their new campaign in the Championship this Sunday against Widnes Vikings at Bower Fold.
Ahead of the curtain raiser, we spoke to Chris about his thoughts on the season and player recruitment, the club's community outreach programme, and how Tameside residents can claim discounted ticket prices.
Chris looks ahead to new season

WATCH: Oldham RLFC chairman Chris Hamilton is excited for the challenge that lies ahead. Following promotion from the BetFred League One last season, Oldham begin their new campaign in the Championship this Sunday against Widnes Vikings at Bower Fold. Ahead of the curtain raiser, we spoke to Chris about his thoughts on the season, what he thinks about player recruitment, how local schools can come on board as flag bearers and more.

Posted by Tameside Reporter on Tuesday, January 28, 2020