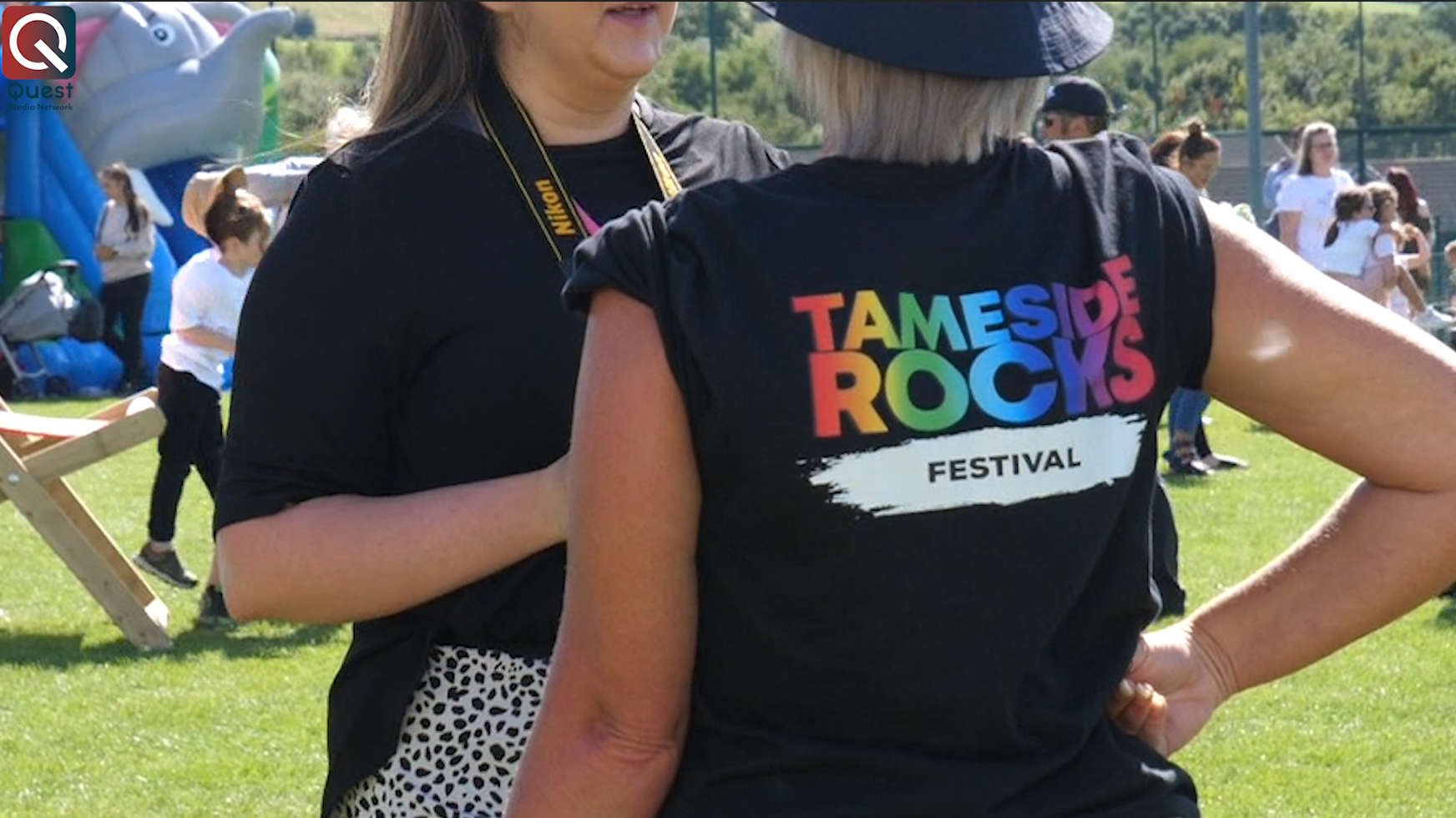 The Ken Ward Centre in Hattersley was a hive of activity at the weekend as it played host to the Tameside Rocks festival.
The two day event, organised by Active Tameside, had plenty on offer for all the family, with bouncy castles, rock climbing, penalty shootouts, face painting and live entertainment, plus lots of healthy food and drink stalls.
We captured the action & spoke to organiser Helen Wilson. Did you attend? If so, let us know what you thought.
(Apologies for sound quality.)
Tameside Rocks Festival Is A Big Hit With Local Community

The Ken Ward Centre in Hattersley was a hive of activity at the weekend as it played host to the Tameside Rocks festival. The two day event, organised by Active Tameside, had plenty on offer for all the family, with bouncy castles, rock climbing, penalty shootouts, face painting and live entertainment, plus lots of healthy food and drink stalls. We captured the action & spoke to organiser Helen Wilson. Did you attend? If so, let us know what you thought. (Apologies for sound quality.).

Posted by Tameside Reporter on Monday, August 1, 2022