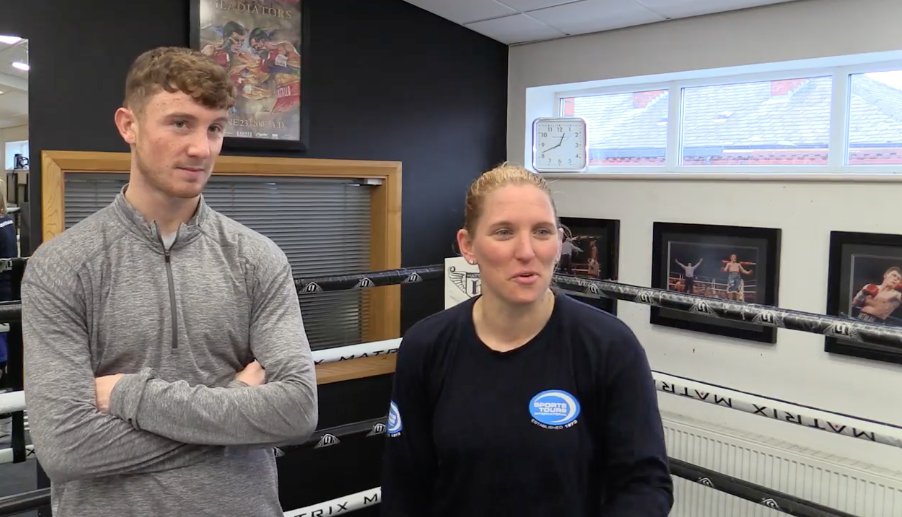 During our visit to Hatton's Gym on Saturday morning, we spoke to undefeated middlewight Brad Rea and commonwealth champion Stacey Copeland about their aims and objectives for 2020.
In addition to her training, Stacey is also taking part in a new programme launched by the Women's Sport Trust to propel women's sport in 2020.
The initiative, called unlocked, has paired 40 athletes from 24 sports with leasing figures in business, media and sport.
Athletes include Rio Olympic hockey gold medalist Maddie Hinch, England and Manchester City goalkeeper Karen Bardsley, England netballer Sasha Corbin and racing driver Alice Powell.
The aims and objectives of the launch are to create critical mass of noise and energy to propel women's sport in the 2020s.
Speaking to BBC Sport, Stacey said: "Most female athletes are not only concerned about their own sporting ambition but about what impact we can have as role-models and on the future of women's sport.
"I want to see more women and girls in non-traditional sports like boxing and I have created my own project 'Pave the Way' to do this.
"I have had success but believe this campaign will connect me to people who can take it to the next level."
Brad Rea and Stacey Copeland

WATCH: During our visit to Hatton's Gym on Saturday morning, we spoke to undefeated middlewight Brad Rea and commonwealth champion Stacey Copeland about their aims and objectives for 2020.

Posted by Tameside Reporter on Tuesday, January 14, 2020