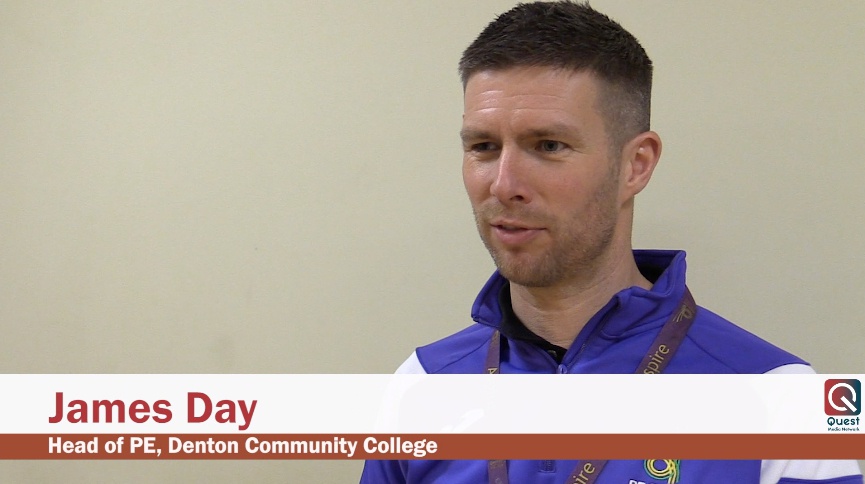 Six Primary Schools battled it out at the Indoor Athletics Finals on Tuesday afternoon.
Organised and coordinated by Tameside School Sport Partnership, the competition was held at Denton Community College and saw six schools battle it out in a number of events to become the best in the borough.
Pupils were put through their paces in a number of drills that included sprints and explosive movements.
Despite a great showing from every school, only one could take the crown and secure their status as Tameside's best.
Following their first place victory, Russell Scott Primary School, Denton will go on to represent the borough at the Greater Manchester Winter School Games in March.
The event is organised by Greater Sport and takes place at the Regional Athletics Arena in Manchester. It has become a key date on the school calendar with thousands of pupils across the north west going head-to-head in a variety of sports.
Indoor Athletic Finals 2020

WATCH: Six Primary Schools battled it out at the Indoor Athletics Finals on Tuesday afternoon. Organised and coordinated by Tameside School Sport Partnership, the competition was held at Denton Community College and saw six schools battle it out in a number of events to become the best in the borough. Pupils were put through their paces in a number of drills that included sprints and explosive movements. Despite a great showing from every school, only one could take the crown and secure their status as Tameside's best. Following their first place victory, Russell Scott Primary School, Denton will go on to represent the borough at the Greater Manchester Winter School Games in March. The event is organised by Greater Sport and takes place at the Regional Athletics Arena in Manchester. It has become a key date on the school calendar with thousands of pupils across the north west going head-to-head in a variety of sports.

Posted by Tameside Reporter on Tuesday, January 28, 2020