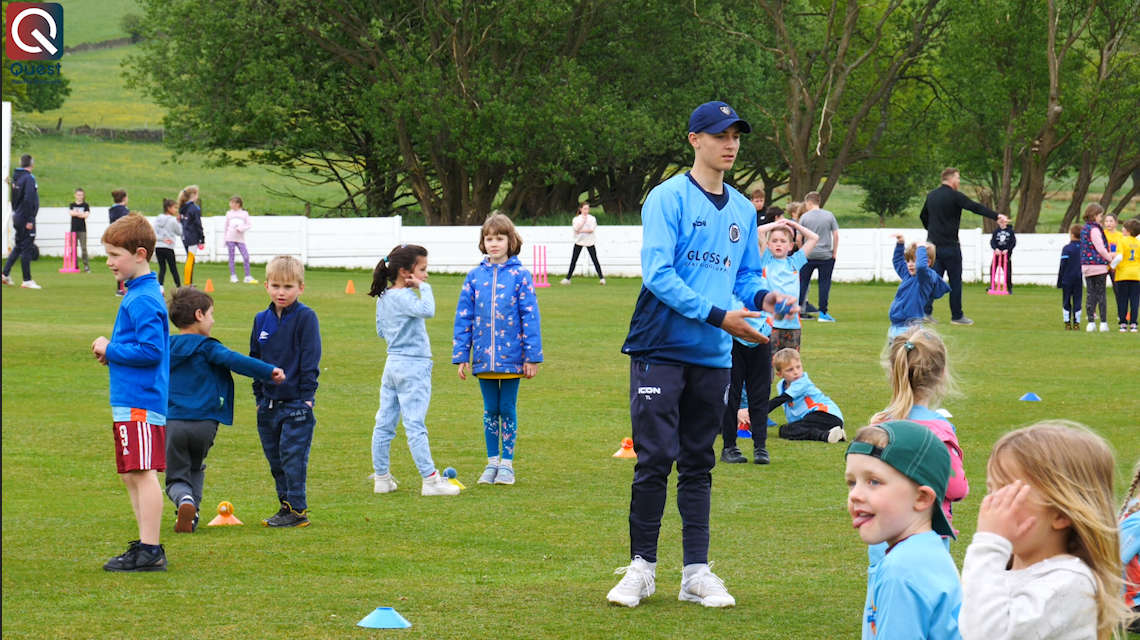 Old Glossop Cricket Club is appealing to the local community to help generate funds towards a brand new, two-lane netting facility.
The club, which competes in the Derbyshire & Cheshire Cricket League, has grown from strength-to-strength over the past few years thanks to the to the tireless efforts of many volunteers and club committee.
With a thriving junior section, a women and girls' team, a disability programme and three senior men's teams, the current nets have been used on a regular basis and are no longer fit for purpose.
The club has therefore launched a crowdfunder in a bid to replace the current nets with a two-lane netting area.
With a target of £20,000 needed, the club is aware of the challenge that lies ahead and has offered a number of rewards in return for donation, including a Land Rover experience Day, an Active Tameside Family Swim Pass, a £30 Diamond Aesthetics Beauty Treatment and much more.
If you'd like to donate to the cause, a link to the crowdfunded page can be found via the following link: https://www.crowdfunder.co.uk/.../new-practice-facilities...
Old Glossop Cricket Club Launch Fundraiser

Old Glossop Cricket Club is appealing to the local community to help generate funds towards a brand new, two-lane netting facility. The club, which competes in the Derbyshire & Cheshire Cricket League, has grown from strength-to-strength over the past few years thanks to the to the tireless efforts of many volunteers and club committee. With a thriving junior section, a women and girls' team, a disability programme and three senior men's teams, the current nets have been used on a regular basis and are no longer fit for purpose. The club has therefore launched a crowdfunder in a bid to replace the current nets with a two-lane netting area. With a target of £20,000 needed, the club is aware of the challenge that lies ahead and has offered a number of rewards in return for donation, including a Land Rover experience Day, an Active Tameside Family Swim Pass, a £30 Diamond Aesthetics Beauty Treatment and much more. If you'd like to donate to the cause, a link to the crowdfunded page can be found via the following link: https://www.crowdfunder.co.uk/p/new-practice-facilities-for-og

Posted by Glossop Chronicle on Saturday, May 14, 2022