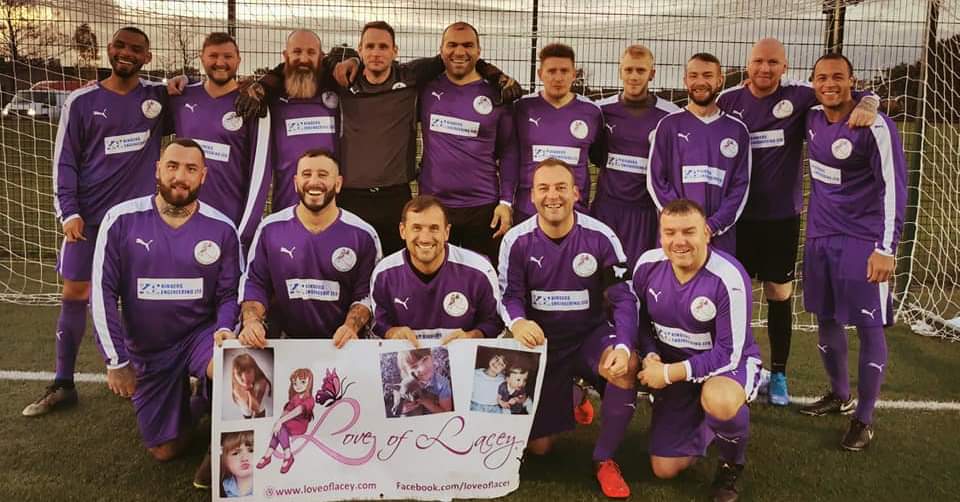 A charity football team from Tameside has put a new spin on a video challenge which is sweeping the globe.
The Toilet Roll Challenge has become a new form of entertainment for people stuck at home during the Coronavirus lockdown.
The rules are simple: do as many keepy-ups with a toilet roll whilst recording your efforts.
Players from Love of Lacey FC have taken on the challenge in a collaborative manner, each attempting their own effort before kicking the roll to the next player. Watch the video below - it'll make more sense!
LOO ROLL KICK UPS LOVE OF LACEY FC

We Saw a similar video so thought we would do our own. We might have to stay home, but we can still have fun together. #ToiletRollChallenge #FullTeam #LoveOfLaceyFc #StayHome #StaySafe

Posted by Love of Lacey FC on Wednesday, March 25, 2020
Love of Lacey was established following the sudden death of seven-year-old Lacey Warburton in August 2018. It was later confirmed that Lacey's death was due to Sudden Unexplained Death in Children.
Since then, Lacey's father and mother, Ray and Jodie, have made huge strides into setting up the Love of Lacey Charity, which has included 10k runs, charity balls and fun days.
More on the charity here: https://www.facebook.com/Loveoflaceyfc/