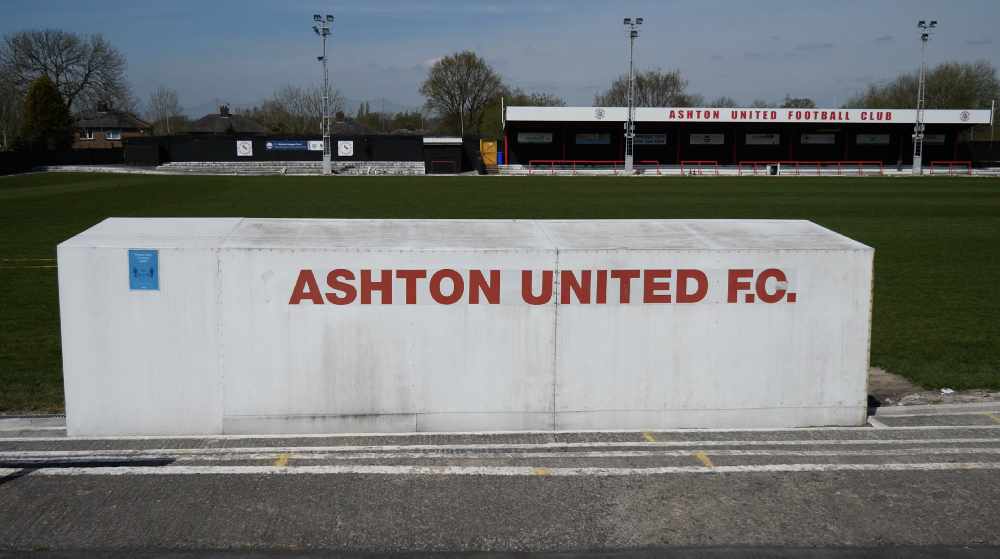 Ashton United's Hurst Cross is undergoing a makeover ahead of the 2021/22 season.
In a bid to give the ground a new lease of life, new permitter fencing is being installed around the pitch to replace the longstanding white wall, whilst new seats will also be fitted in the main stand. The players dugouts are also set to be spruced up.
During our visit to Hurst Cross, we spoke to secretary Andy Finnigan about how he's finding his full-time role, the excitement surrounding the return of football, and the club's successful food pantry scheme.
Ashton United Football Club's Hurst Cross is undergoing a makeover ahead of the 2021/22 season. In a bid to give the ground a new lease of life, new permitter fencing is being installed around the pitch to replace the longstanding white wall, whilst new seats will also be fitted in the main stand. The players dugouts are also set to be spruced up. During our visit to Hurst Cross, we spoke to secretary Andy Finnigan about how he's finding his full-time role, the excitement surrounding the return of football, and the club's successful food pantry scheme.

Posted by Tameside Reporter on Monday, April 26, 2021