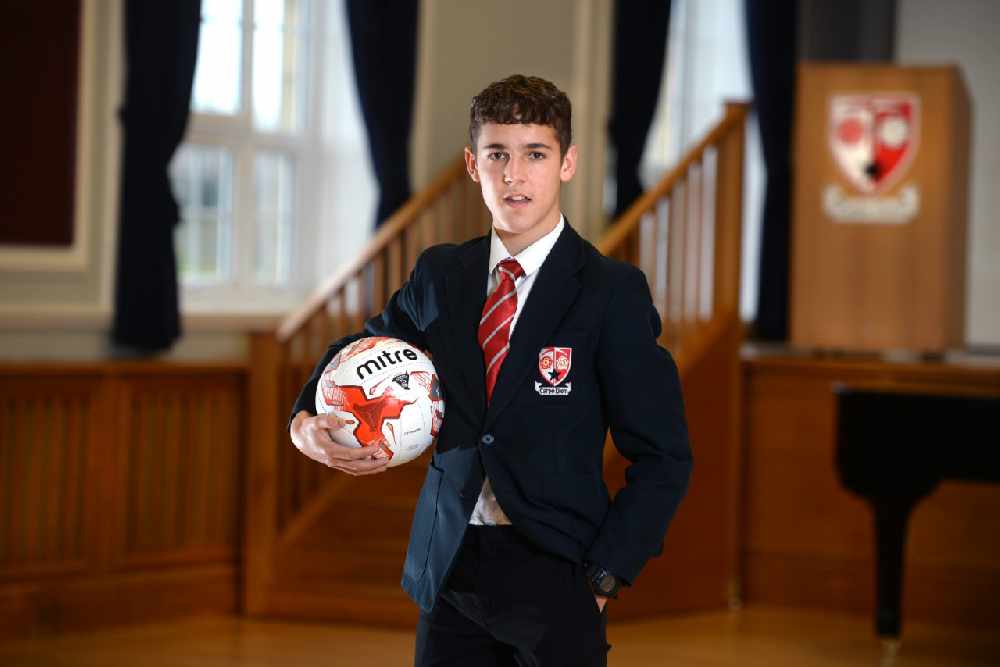 A 15-year-old footballer has moved one step closer to making his dream of joining the professional ranks a reality.
Harrison Wood, who attends Audenshaw School, has signed a two-year scholarship with Championship outfit Blackburn Rovers and will move there permanently upon completing his GCSE's next year.
The year 11 student, who previously played for Heaton Mersey Vipers as a youngster, scoring 38 goals in a league and cup winning season, was snapped up by Rovers at the age of nine and has since been committed to the Wood Park club.
Now, after years of hard work and perseverance, the Manchester City fan will start the next chapter in his quest to become Rovers' next big thing.
Speaking to Reporter Sport, Harrison said he was buzzing to have been offered the scholarship and can't wait to prove his worth. "I'm only fifteen and this is the club I have been since I was nine, so I'm excited to join for two more years and I can't wait for the future.
"It was a very proud moment as my dad always told me to keep pushing on and even when I did get told I was too small. I kept driving on and it has paid off."
Harrison Wood

WATCH: Audenshaw School pupil Harrison Wood has signed a two-year scholarship with Blackburn Rovers. The 15-year-old has been with the club since the age of nine and has set his sights on a professional career.

Posted by Tameside Reporter on Wednesday, November 27, 2019
Harrison lives in Denton and has been chauffeured to Blackburn by his parents for the past six years. He feels their support and guidance has played a huge role in his success so far. "My dad's at every game and even at training sessions" said Harrison. "He will get at me even if I think I've had a good game and he will still tell me where I need to improve. My mum's had a massive influence on me as well."
Upon completing his GCSE's. Harrison will be moving to Blackburn permanently and spending time in accommodation with his teammates.
There will be little time for fun and games however, as players are assigned a strict regime that includes training on the pitch and education in the classroom. "We do have a schedule as well, so on Tuesday's we will come out of school to play football but we have two hours of education as well. I will always focus on my education and even though I have earned my scholarship I'm still going to try hard in my GCSE's."
Blackburn, who won the Premier League in 1995, have some of the best training facilities in the country. As a result of this, they are assigned in category one - the highest tier - and play clubs including Chelsea, Arsenal and Man City.
Harrison has already sampled some of the best facilities in the country and is now hungry to experience more. "Last week we played Arsenal at their training ground and that was a good experience as the place was massive. I know Blackburn has got a great training ground but the pitches at Arsenal are just amazing."