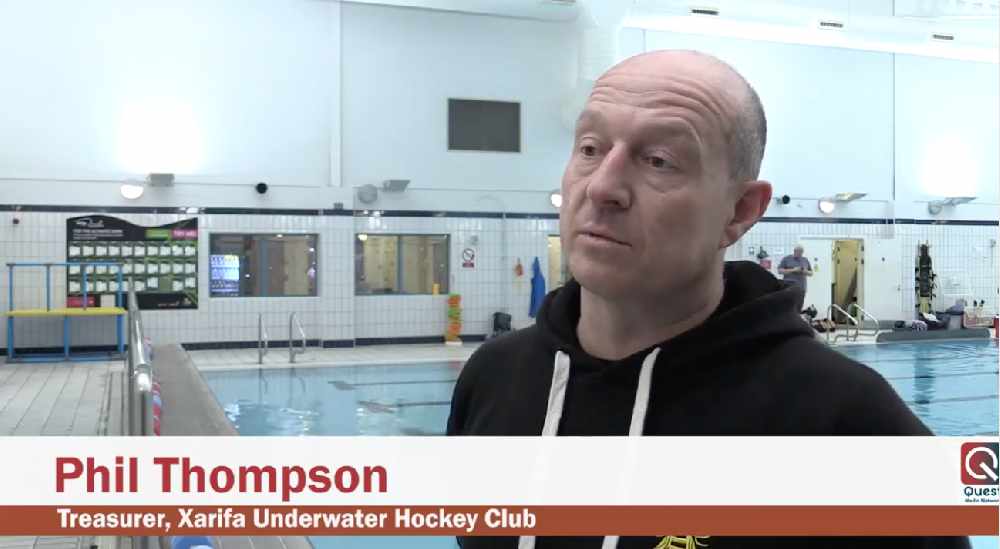 We went to Active Medlock swimming pool earlier to catch up with Xarifa UWH.
Seven members of the club represented Great Britain at the World Championships in Sheffield in August.
Club treasurer Phil Thompson talked to us about a number of topics, including his history in the sport, the success of its members - including his son Harry, who won a silver medal at the World Championships - what it takes to become a player, and the newly established partnership with Tameside Sport and Physical Activity Network.
Xarifa Underwater Hockey Club

WATCH: We went to Active Medlock swimming pool earlier to catch up with Xarifa UWH. Seven members of the club represented Great Britain at the World Championships in Sheffield in August. Club treasurer Phil Thompson talked to us about a number of topics, including his history in the sport, the success of its members - including his son Harry, who won a silver medal at the World Championships - what it takes to become a player, and the newly established partnership with @TamesideSN

Posted by Tameside Reporter on Sunday, December 1, 2019