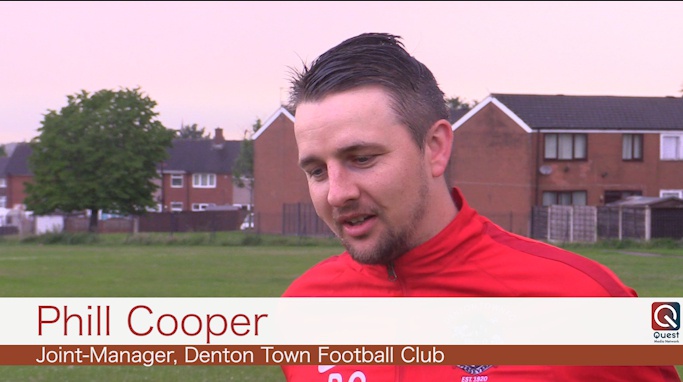 Phill Cooper is excited to begin a new chapter in Denton Town FC's history.
The Whittles Park outfit, who are members of the Cheshire Football League, returned to training on Tuesday night ahead of next season – whenever that may be!
We spoke to Phill, who is joint-manager alongside Kyle Lord, about the new-look club, his aims and objectives, how a link-up with Matlock Town FC will help the club prosper, and why a Hollywood film producer has come on board.
WATCH: Phill Cooper is excited to begin a new chapter in Denton Town FC's history. The Whittles Park outfit, who are members of the Cheshire Football League, returned to training on Tuesday night ahead of next season – whenever that may be! We spoke to Phill, who is joint-manager alongside Kyle Lord, about the new-look club, his aims and objectives, how a link-up with Matlock Town FCwill help the club prosper, and why a Hollywood film producer has come on board.

Posted by Tameside Reporter on Tuesday, June 16, 2020