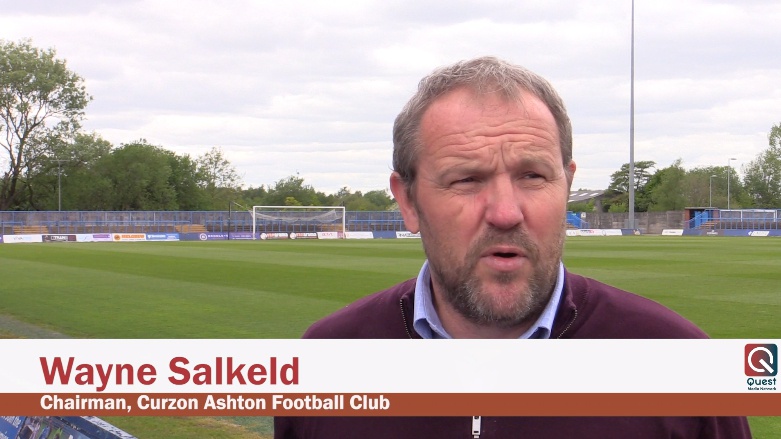 Curzon Ashton chairman Wayne Salkeld has thanked supporters, former players and the wider community for supporting the club financially during the lockdown.
In a bid to generate funds in the absence of revenue streams, Curzon launched a Crowdfunder page which has, to date, raised £6,215.
The money will be used to cover overhead costs.
The idea has generated interest in the wider football community, with former midfielder Chris Rowney - who now plays for Ashton United - donating £20, whilst club photographer Oli Biddle donated £50.
We spoke to Wayne about the latest developments at the club - including the discussion of player contracts for next season, the club kitchen being used to make meals for the homeless, and the car park being used as a Covid-19 test centre next week.
WATCH: Curzon Ashton Football Club chairman Wayne Salkeld has thanked supporters, former players and the wider community for supporting the club financially during the lockdown. In a bid to generate funds in the absence of revenue streams, Curzon launched a Crowdfunder page which has, to date, raised £6,215. The money will be used to cover overhead costs. The idea has generated interest in the wider football community, with former midfielder Chris Rowney - who now plays for Ashton United - donating £20, whilst club photographer Oli Biddle donated £50. We spoke to Wayne about the latest developments at the club - including the discussion of player contracts for next season, the club kitchen being used to make meals for the homeless, and the car park being used as a Covid-19 test centre next week.

Posted by Tameside Reporter on Friday, May 15, 2020