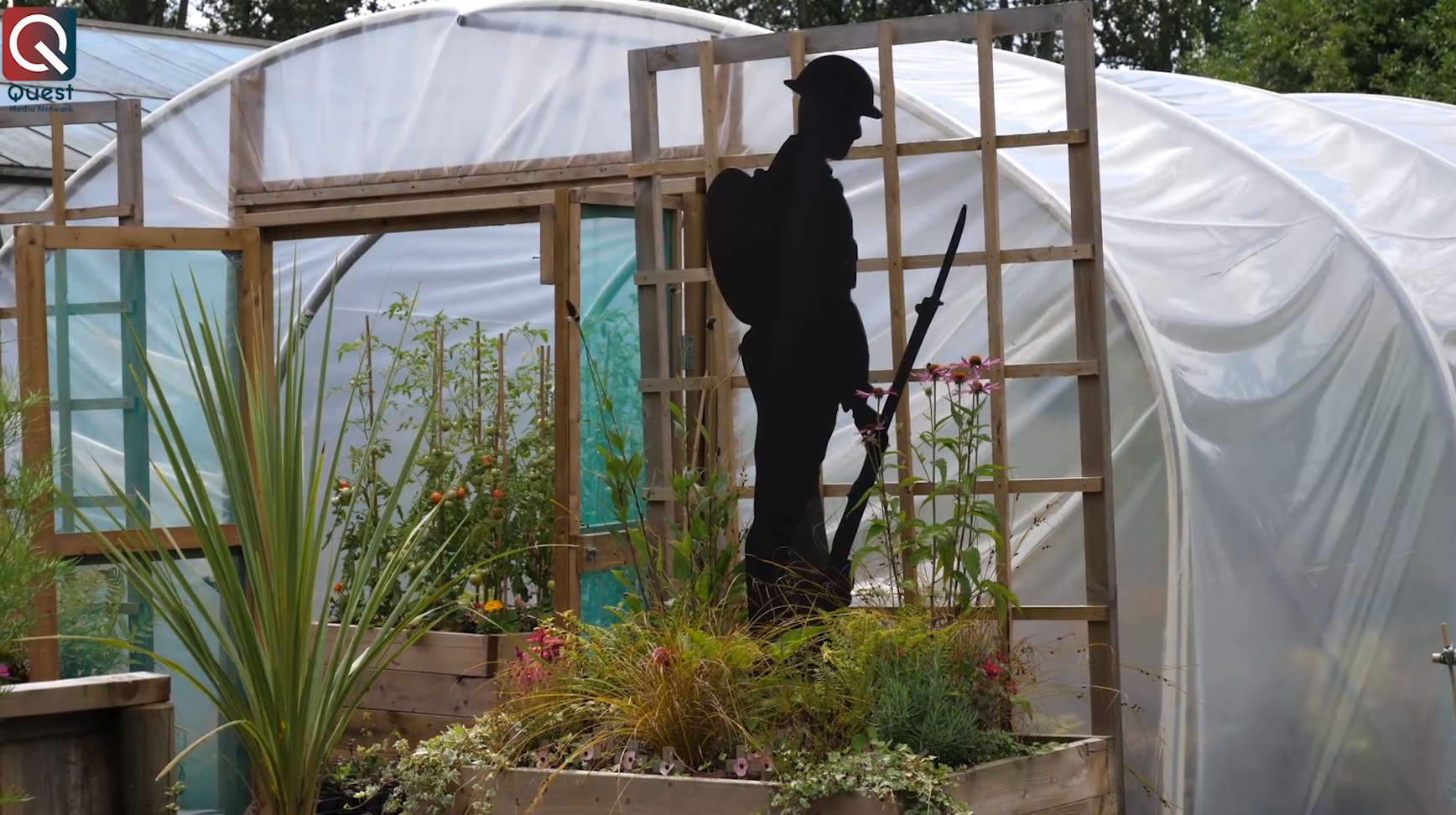 Curzon Ashton's Military Veterans have swapped the pitch and boots for the garden centre and trowels.
It's been part of the 'Plot to Plate' scheme, which has been taking place every Wednesday at DB Garden Nurseries in Hyde.
The veterans have turned an empty wasteland into a beautiful area full of colourful plants and benches.
We spoke to DB Garden Nurseries' Becky Slate about the scheme. We also caught up with Isaac Keast, Curzon Ashton's Military Development Officer, to get his thoughts on the power of the initiative.
Curzon's Military Swap The Pitch And Boots For The Garden Centre And Trowel

Curzon Ashton Football Club's Military Veterans have swapped the pitch and boots for the garden centre and trowels. It's been part of the 'Plot to Plate' scheme, which has been taking place every Wednesday at DB Garden Nurseries in Hyde. The veterans have turned an empty wasteland into a beautiful area full of colourful plants and benches. We spoke to DB Garden Nurseries' Becky Slate about the scheme. We also caught up with Isaac Keast, Curzon Ashton's Military Development Officer, to get his thoughts on the power of the initiative.

Posted by Tameside Reporter on Wednesday, August 3, 2022