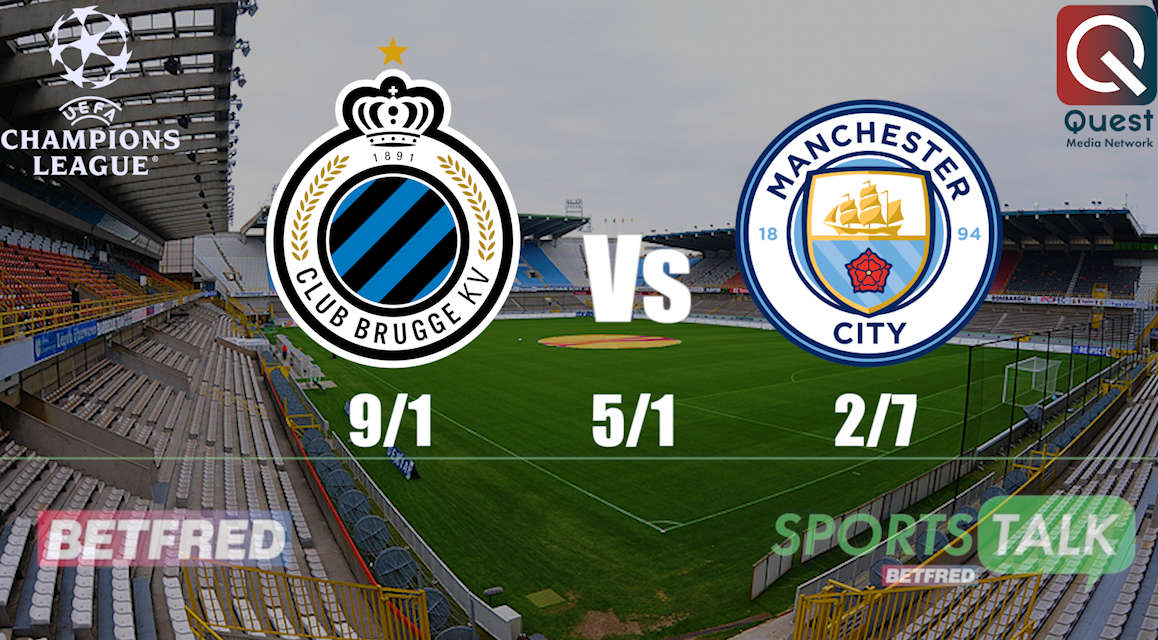 Manchester City make the journey to Club Brugge in the Champions League this evening.
Pep Guardiola's side enter the game on the back of a 2-0 win over Burnley in the Premier League on Saturday, and currently sit third In Group A - one point below Brugge in second.
Here are some of the latest odds ahead of the fixture, courtesy of our sponsor Betfred.
Manchester City make the journey to Club Brugge in the Champions League this evening. Pep Guardiola's side enter the game on the back of a 2-0 win over Burnley in the Premier League on Saturday, and currently sit third In Group A - one point below Brugge in second. Here are some of the latest odds ahead of the fixture, courtesy of our sponsor Betfred.

Posted by Tameside Reporter on Tuesday, October 19, 2021