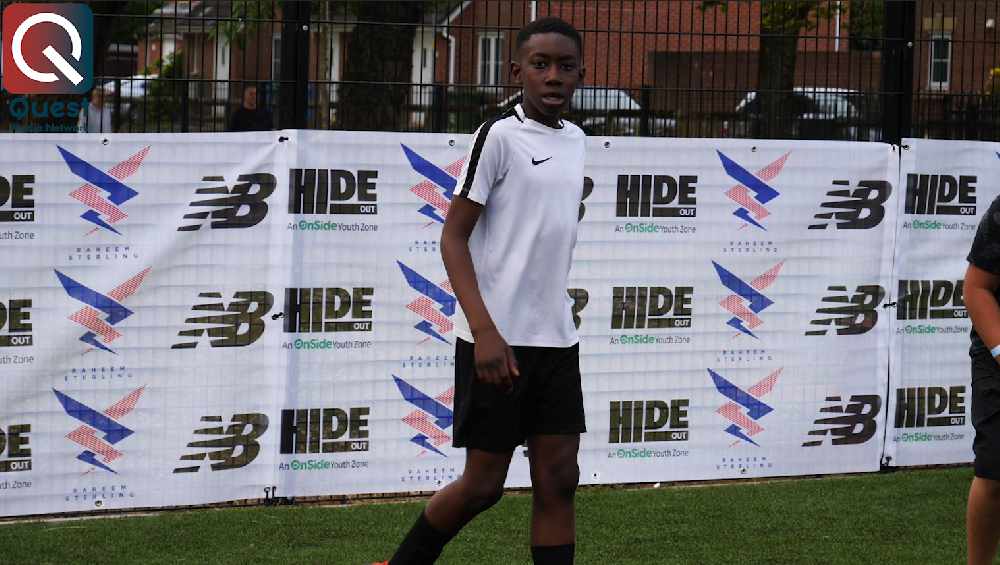 The Hideout Youth Zone in Gorton was a hive of activity on Sunday afternoon as children from the local area took part in a very special Euro 2020 tournament.
The event was supported by England and Manchester City star Raheem Sterling who provided the children with shirts and footballs courtesy of New Balance, whilst the top goal scorer on the day is also set to receive a pair of Raheem's very own boots!
During our visit we spoke to Bird Consultancy CEO and Former Manchester City COO Chris Bird about the idea behind the event and Raheem's influence in making it a success.
We also spoke to Hide Youth Zone CEO Adam Farricker about his role, the need to engage local children in what is classed as one of the most deprived areas in the UK, and the excitement surrounding the prospect of catering for more members once Covid restrictions are lifted.
The HideOut Youth Zone in Gorton was a hive of activity on Sunday afternoon, as children from the local area took part in a very special Euro 2020 tournament. The event was supported by England football team and Manchester City star Raheem Sterling, who provided the children with shirts and footballs courtesy of New Balance, whilst the top goal scorer on the day is also set to receive a pair of Raheem's very own boots! During our visit, we spoke to Bird Consultancy CEO and Former Manchester City COO Chris Bird about the idea behind the event, and Raheem's influence in making it a success. We also spoke to Hide Youth Zone CEO Adam Farricker about his role, the need to engage local children in what is classed as one of the most deprived areas in the UK, and the excitement surrounding the prospect of catering for more members once Covid restrictions are lifted.

Posted by Tameside Reporter on Monday, June 28, 2021